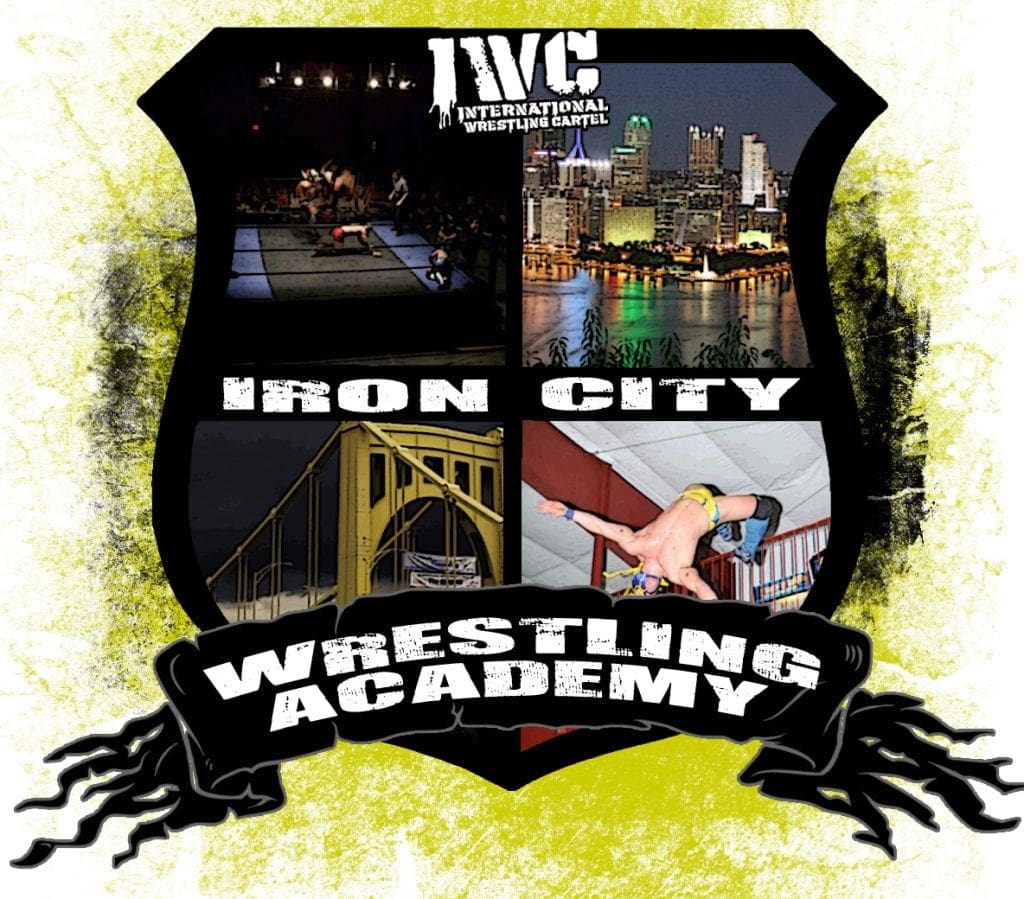 IWC has consistently offered the best pro wrestling training in Western PA and beyond.  Through the years, the name of the school has changed, but the culture of success has continued to grow.  Currently operating as The Iron City Wrestling Academy (ICWA),  classes are in session year round, so contact us today to take the first step in the journey of following your dreams!
Record of Success
*Over 40 active professional wrestlers produced in just the past five years.*
*IWC sponsored training school alumni currently active in WWE, NXT, & AEW.*
*School chosen by Kurt Angle to prepare for his final WWE run, including his Royal Rumble and Wrestlemania matches.*
*Advanced knowledge of major promotion tryout processes and what the top companies are "looking for".*
*Frequent seminars and guest coaches from every major promotion across the country (perfect for learning AND networking) – most recently including Ricky "The Dragon" Steamboat, Adam Cole, Bruce Prichard, Billy Gunn, Glacier Ray Lloyd, Mike Quackenbush, Gabe Sapolsky, Tommy Dreamer, Rhyno, Matt Hardy, Matt Sydal, AJ Styles, Joaquin Wilde, Juventud Guerrera, Shane Douglas, Ray Rowe (Erik), Jonathan Gresham, and more!*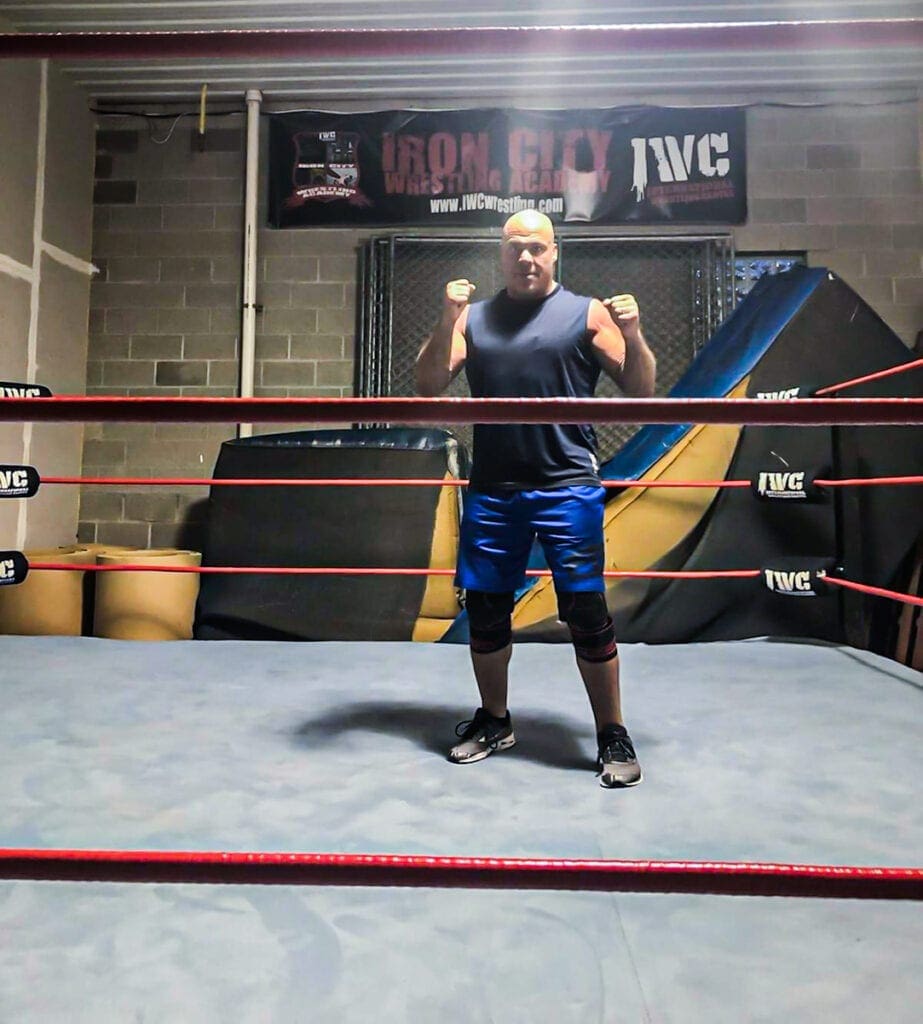 The ICWA is designed for all levels of experience from beginner to advanced. Our classes and instructors will help you learn what you need to know to get your start in professional wrestling.  However, you need to keep in mind that in professional wrestling there are NO GUARANTEES of a lavish and profitable living! However, what we can guarantee is that we will train you to the best of YOUR ability! YOU and only YOU are responsible for how far you can make it in the world of professional wrestling! Once you have attended and passed a tryout, your training will include: Emphasis on the fundamentals, drills, conditioning and weight training, ring psychology, development of timing and positioning, continuous evaluation, advice on character development, assistance with promos, etiquette, and most of all… SAFETY!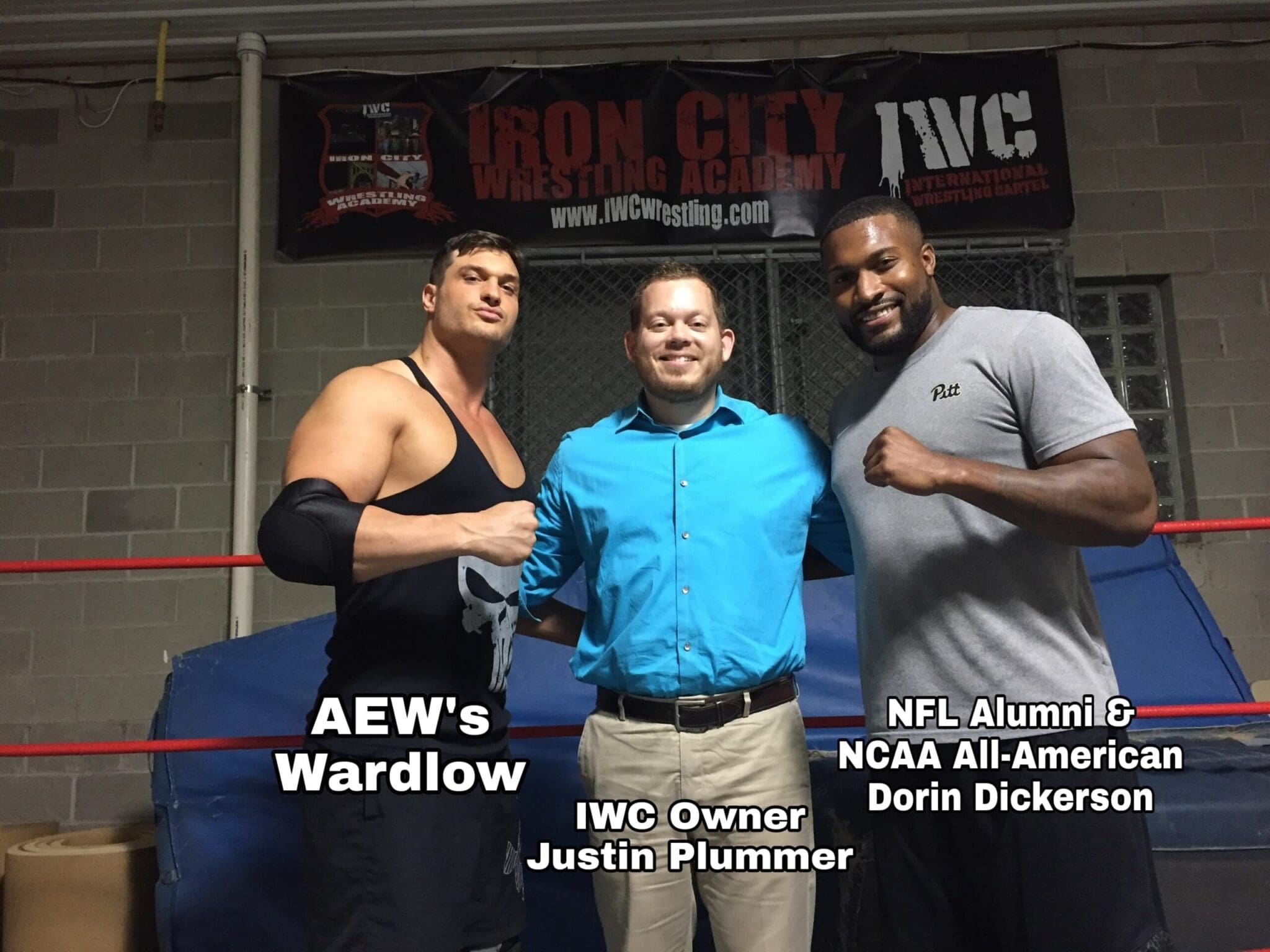 The cost for the ICWA is $200.00 per month with a $100 try-out fee which will count towards your tuition should you be accepted into the school. Training is expected to be a 12 month program, so the total cost will be $2400.00 (including try-out fee). If you would like to pay for the entire class on the first day of training you will receive a discounted price of $2000.00.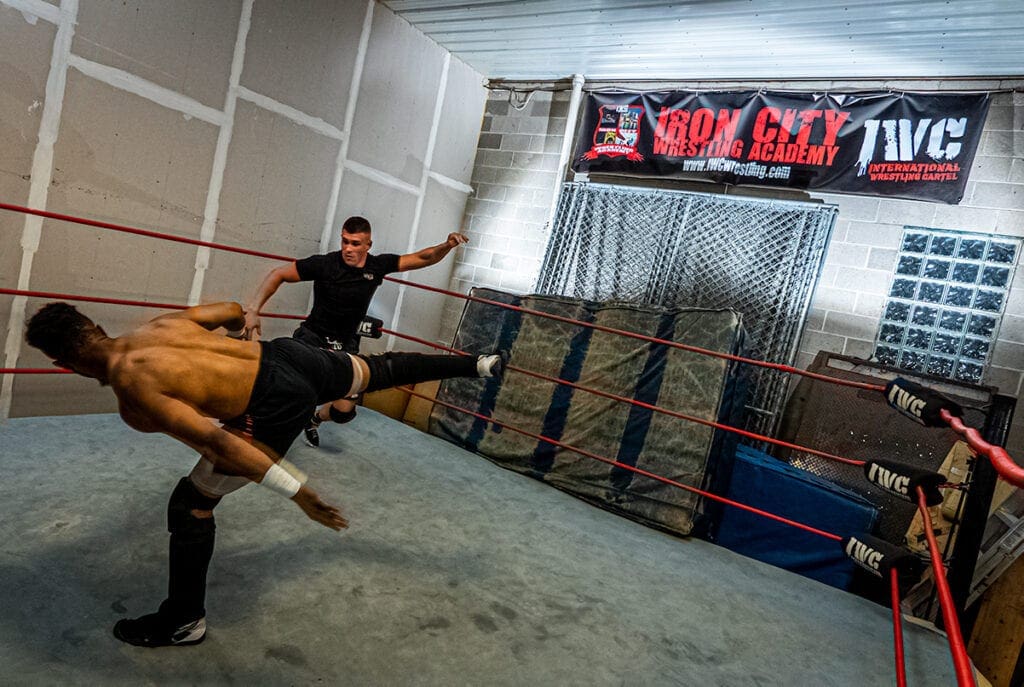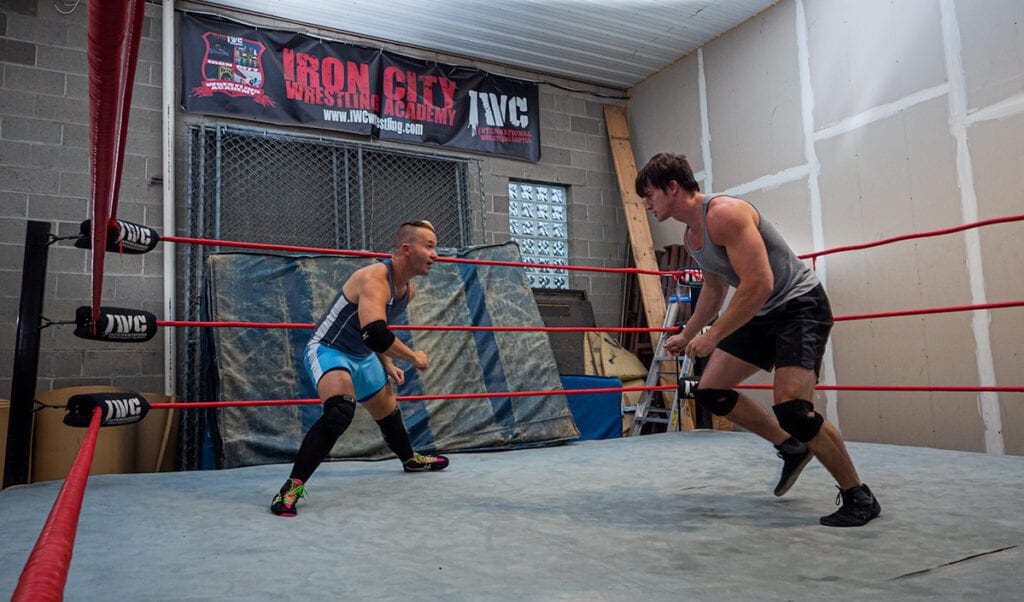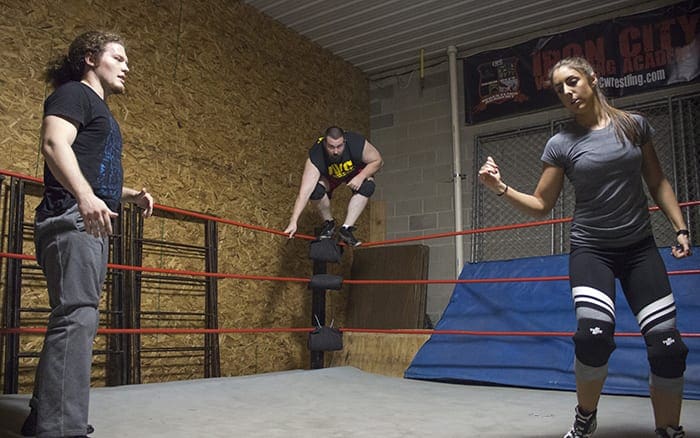 Classes are typically one mandatory night per week based on the best overall availability of the class participants.  3-5 additional open ring days are available each week depending on trainer availability.  Students are also expected to assist in setting up and operating IWC monthly live-events.
You must be 18 years of age to enroll in the ICWA School. However, with the consent of a parent/legal guardian, you may enroll at the age of 17.
If you are interested in a tryout please fill out this Tryout Application.
For more information contact us here: