IWC INVADES Wheeling in September which is shaping up to be one HUGE night that you DO NOT want to miss!
WWE Hall of Famer Kevin Nash will be joining us for a meet and greet session and you can get those tickets HERE!
Matches announced so far include:
Jaxon Argos vs. Gory for the IWC World Heavyweight Title
The Regulators vs. The Mane Event for the IWC Tag Team Championships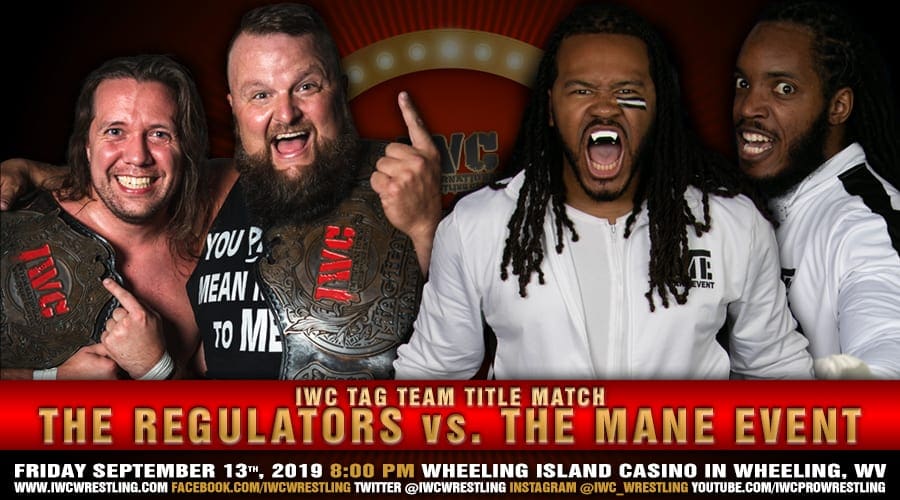 Lee Moriarty vs. Andrew Palace
Dylan Bostic vs. THE RETURN OF JIMMY NUTTS!
Wardlow vs. Johnny Patch
"The Man Dime" Elijah Dean vs. John McChesney
6-Way IWC High Stakes Title Match
More to come soon!
The card for this show is already stacked, it's going to be one that you CANNOT miss and if you can't make it out to Wheeling for the show, IWC and 2to1 Media, LLC has you covered with the IWC NETWORK! Sign up TODAY!
The IWC Network provides you with ALL of IWC's events LIVE and OnDemand! For $9.99/mo you get access to our extensive library of IWC History along with EVERY LIVE iPPV that IWC offers so you never have to miss out on any of the action!