IWC presents our annual blockbuster, WINNER TAKES ALL, on October 10th under the bright lights of Washington Wild Things Park!  Gates open at 6:30 and matches start promptly at 7:00!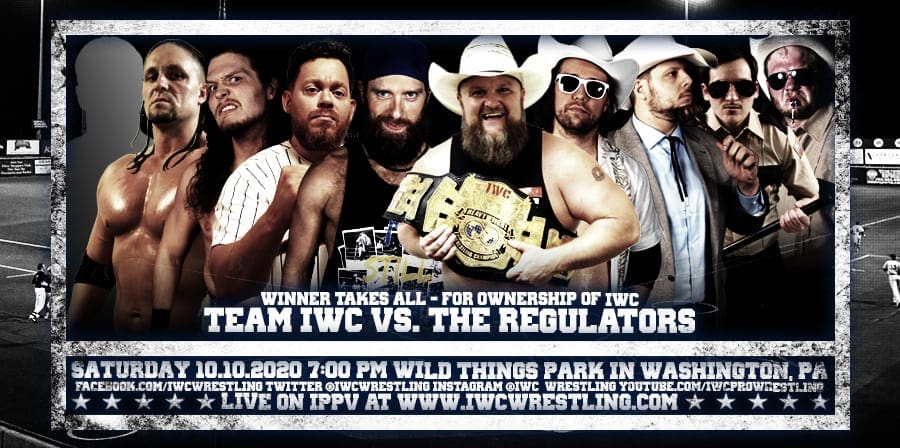 This event will live up to its name as it will truly be "Winner Takes All" as Team IWC battles The Regulators in an elimination tag team match for complete ownership of the company!  Early in 2020, just like many other businesses, IWC Wrestling was shut down by the state government.  After months of working closely with the state athletic commission and health department, IWC was finally Back in Business!  However, all summer Jock Samson declared that The Regulators would capture the IWC World Heavyweight Championship and turn it over to Pennsylvania Governor Tom Wolf to shut IWC down once and for all!  After weeks of underhanded and controversial tactics, Jock Samson won the title and began his trip to Harrisburg.  However, IWC owner Justin Plummer threw out one final pitch to save the company.  He offered Jock Samson a chance for The Regulators to take ownership of IWC and shut the company down themselves.  The ownership would be on the line in a tag team elimination match.  Jock accepted, under one condition… the Justin Plummer himself be part of the match.  After a week of speculation, Plummer accepted, and is assembling a team of IWC's best in an attempt to save the company!  PLUS, the fifth member of IWC will remain a mystery until the night of the event!  Who will it be? Will the IWC All-Stars succeed and help the company reach their 20 year anniversary? Or will The Regulators come out on top and shut down IWC once and for all?!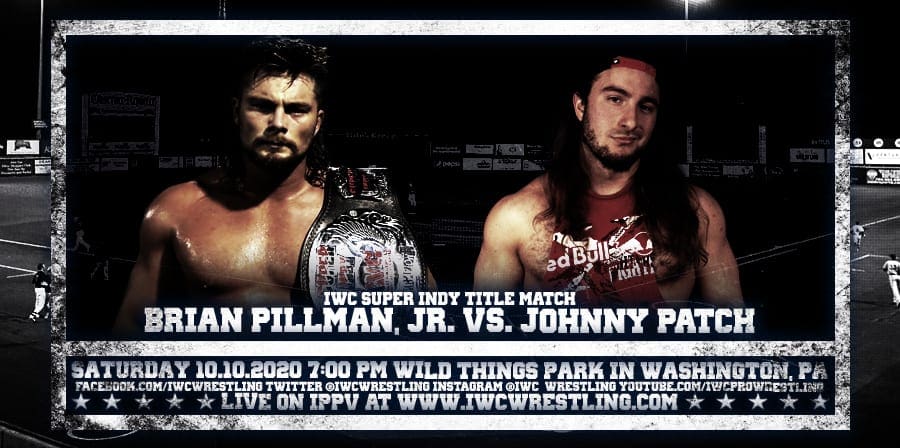 Johnny Patch was a viral sensation and Wardlow's hand picked successor to the IWC Super Indy Championship.  Patch achieved a career goal by reaching then infamous Super Indy Tournament as defending champion, a feat that only the best in IWC History have ever achieved.  After holding the title for nearly a year, IWC fans were shocked when Patch was eliminated from the Super Indy Tournament in the first round.  Meanwhile, Brian Pillman, Jr. ran through the other half of the bracket and eventually joined the historic list of tournament winners, becoming new champ in the process.  But you know what they say – "To be the man, you got to beat the man"!  While Pillman won the tournament and the title, he did not defeated the defending champion.  On October 10th, Pillman will have a chance to prove that he really is "the man" in IWC's Super Indy Division.  Will Patch regain the title that he held so proudly? Or will Pillman prove that he's the real champ in town?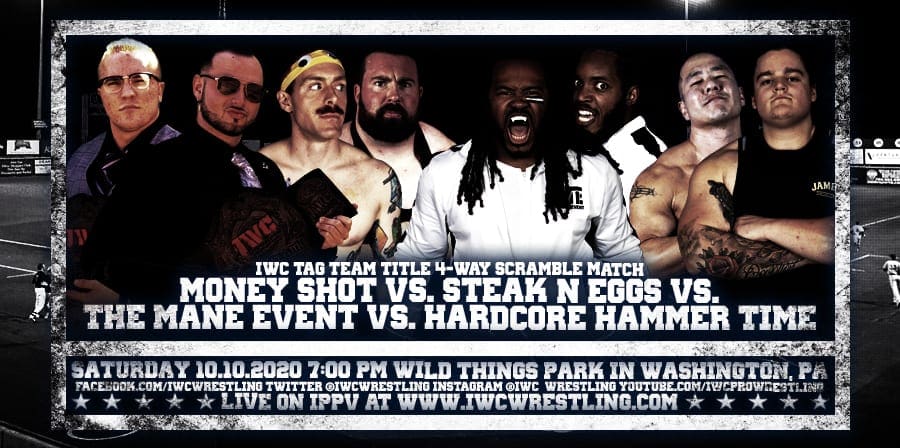 "The Man Dime" Elijah Dean and "The Big Fundamental" Zach Nystrom are undefeated, and went on an incredible run this summer to ultimately become the new IWC Tag Team Champions. However, it wasn't without controversy, and they wronged alot of teams along their journey. So on October 10th, their chickens will come home to roost. The champs will defend their titles in a four way scramble match that will see each of IWC's top teams get a chance for revenge AND tag team gold! This one will be EPIC!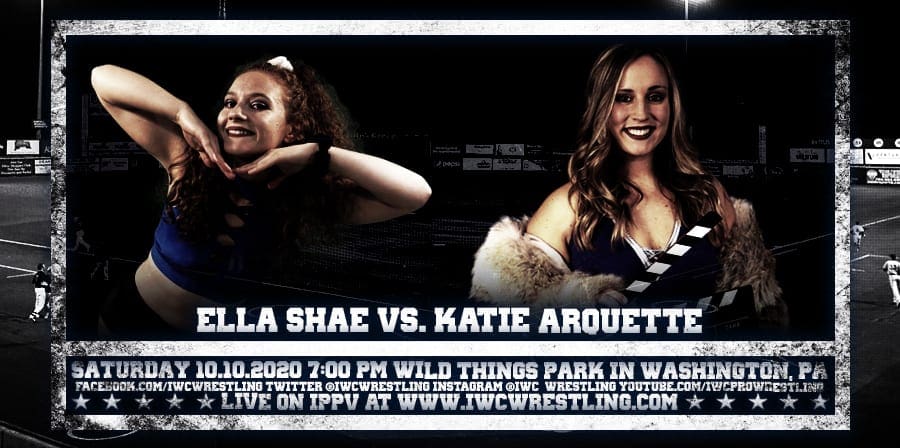 When IWC returned to business this summer, it brought along many new faces.  One of those new competitors was gossip girl Ella Shae.  It didn't take long for Shae to develop a rivalry with one of the women's divisions top stars, Katie Arquette.  While Katie has been working hard to recapture the IWC Women's Championship, Ella has been a thorn in her side.  After months of conflict, this rivalry will finally be settled one-on-one at Winner Takes All!  Will the rookie Ella Shae dethrone The Queen of the Silver Screen, or will Katie make sure that this is Shae's final act?!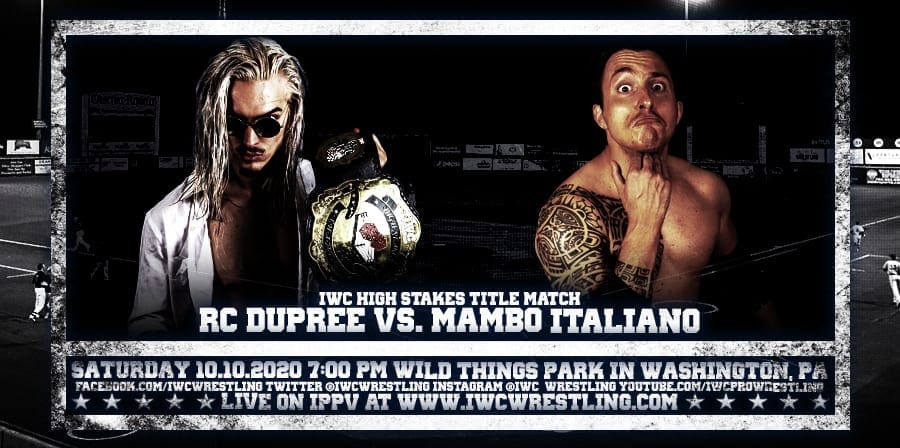 Fresh off of an exciting appearance on NXT, Mambo Italiano is coming back to IWC to attempt to regain the IWC High Stakes Championship! While he does have momentum on his side, he will have to defeat the man who beat him for that title earlier this year, "The Eccentric Athlete" RC Dupree! PLUS, per the High Stakes Title rules, Dupree gets to pick the stipulation! Will Mambo become a two time champ, or will RC paint a picture of success?!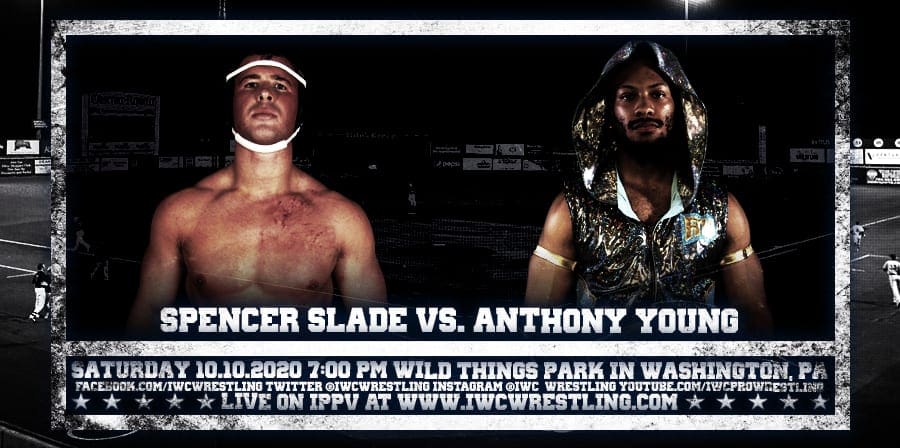 We've slowly begun to see a new side to Spencer Slade throughout the summer, and it all boiled over after his loss to Johnny Patch at our last event when Slade left Patch laying with a low blow after a very competitive contest. Slade feels that he has been overlooked, and that other new young talent in IWC has gotten better opportunities. On October 10th, he will step into the ring with one of these men. Anthony Young has been quickly climbing the ranks in IWC, and was even considered for the Super Indy 19 Tournament. Can Young continue his quick and impressive climb in the company, or will Slade cut him down and show that more eyes should be on him?!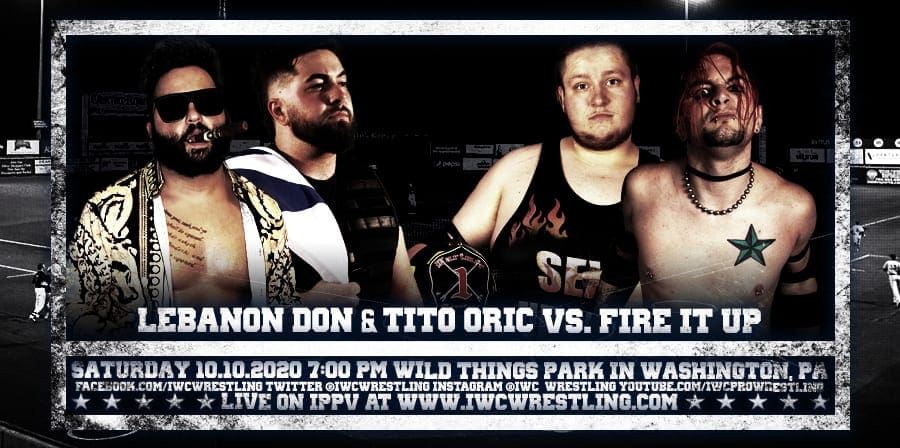 Shawn Phoenix returns to IWC on October 10th! He will team with a man who has been on fire (pun intended) all summer long, The Sexy Fireman! This duo looks to be red hot! But they may get doused as they will battle The Lebanon Don and his undefeated hired gun, Tito Oric. Will the Bosnian Bonebreaker snap some more bones for his boss, or will the new combo of Phoenix and Jason Tyler burn down the competition?!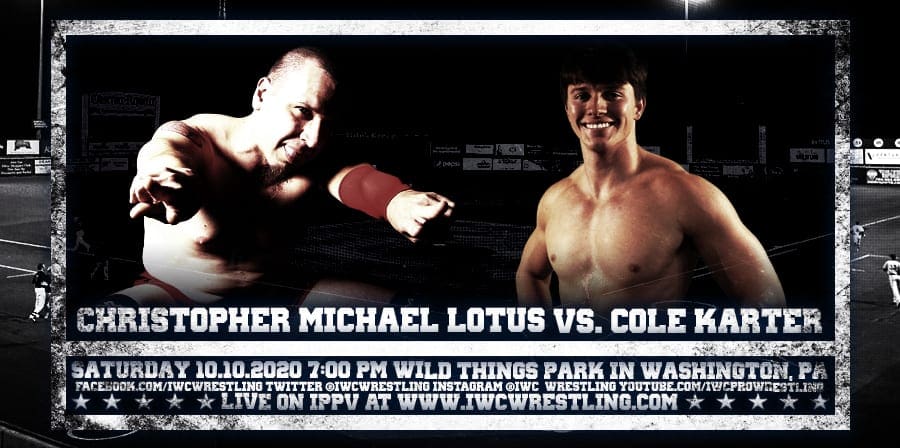 Upstart rookie, Cole Karter, will be challenged yet again as he faces Cincinatti's own, Lotus! Lotus is an experienced vet from the Midwest, but Cole will have home field advantage on 10/10! Who will walk out with the W?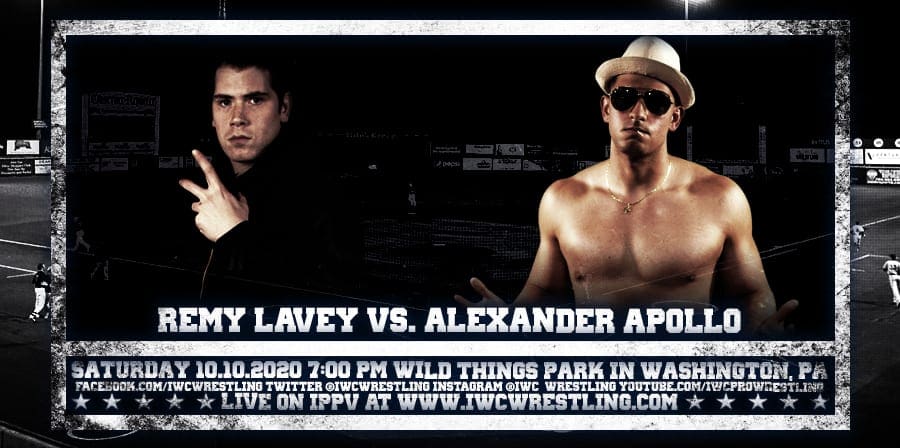 "The Greek God" Alexander Apollo made his pro wrestling debut at IWC Back in Business earlier this past summer.  There he teamed with world traveled star, Sam Adonis, to battle The Culmination, where they scored an upset victory.  Over the past several months, The Culmination hasn't forgotten what happened that day, and now Remy Lavey has challenged Apollo to face him one-on-one.  Will lightning strike twice for this IWC Rookie, or will Apollo be another victim of The Culmination?
Join us Saturday Night October 10th at 7:00 PM with TICKETS to Washington Wildthings Park, or watch from home on iPPV!