The infamous RESET BUTTON is back on Saturday June 12th for the most unpredictable night in all of professional wrestling when IWC presents Reloaded 7.0! The action kick off at 7:00 PM at our home base of Court Time Sports Center in Elizabeth, PA. This will be the first live event in 15 months where we will be able to have a full crowd at Court Time!! We will be following all COVID-related state regulations.
Want to join us live and in person? Buy your ticket here: https://iwcwrestling.com/product-category/reloaded-7-0/
If you're unable to join us at Court Time, we will be LIVE on FITE here: https://www.fite.tv/watch/iwc-reloaded-7-0/2p9ic/
OR if you can watch it live at IWCwrestling.com if you're a subscriber to the IWC Network here: https://iwcwrestling.com/product/iwc-network-subscription/
New to IWC? Want to know how this event works? It's easy! For one night only, every IWC Champion will defend their title versus opponents that are randomly selected by the infamous RESET BUTTON. The Reset Button is a computer that is programmed to erase all existing IWC Championship Contender standings and choose a NEW randomly generated #1 contender! That contender receives a title shot ON THE SPOT! And the most exciting part is that ANYONE can show up? Don't believe us? Just watch the video below to see some of the most shocking Reset Button selections from our past events:
Even more exciting, the 16-bit challenging will return again this year! The winner of this match will receive the power of the Reset Button for one full year! This means, at any point, they can activate the Reset Button and receive a shot at any IWC title of their choice, on the spot!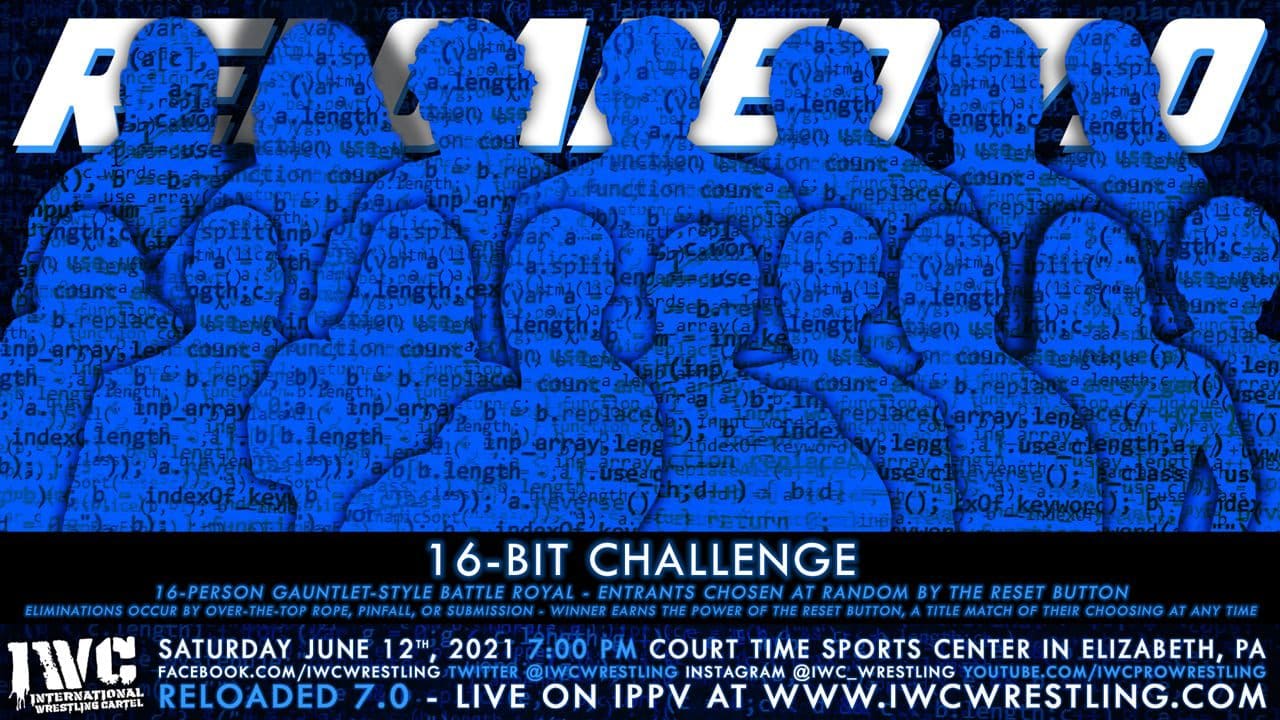 We have already heard that some WWE LEGENDS have notified us that they plan to be in attendance at IWC Reloaded on June 12th in hopes of being picked to compete by the RESET BUTTON! Who will show up?
The following Reset Button Title Matches have been signed. Who will be the lucky challengers selected by the Reset Button?