International Wrestling Cartel (IWC) and Northeast Wrestling (NEW)  return to the Rostraver Ice Garden on Saturday night, April 30th, 2022, for the second SUPERSTAR SHOWDOWN II!  The action kicks off at 7:00 PM!
Matches Begin at 7:00!
IWC Tag TeamTitle Match
TME vs. The Hardy Boyz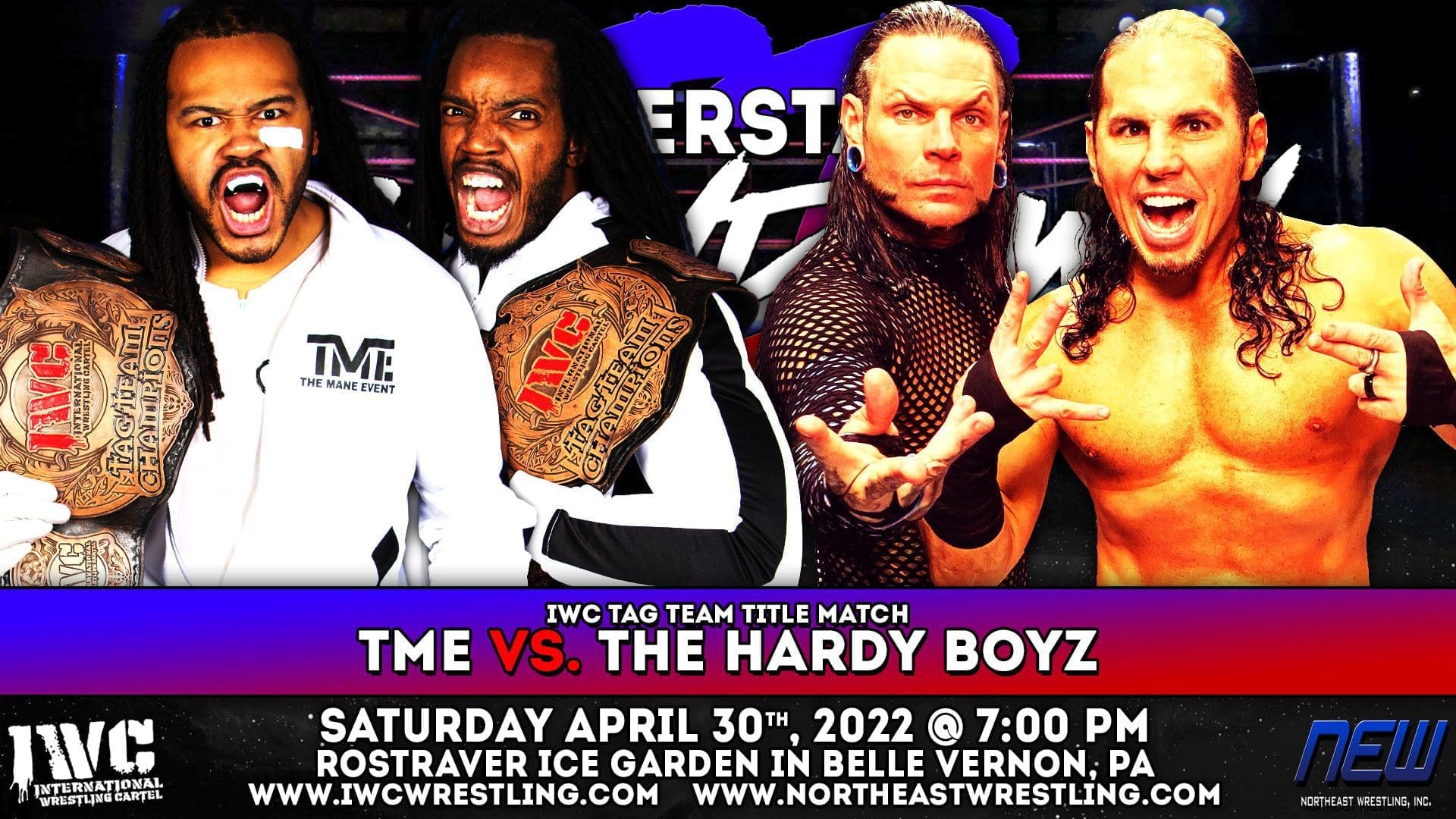 The Hardy Boyz return to IWC!  The IWC Tag Team Titles will be on the line as champions Duke Davis & Ganon Jones, Jr. – TME – defend against Matt & Jeff, the legendary Hardy Boyz! Who will walk away with the championships at the end of the night??
Male Singles Match
Wrecking Ball Legursky vs. Erick Redbeard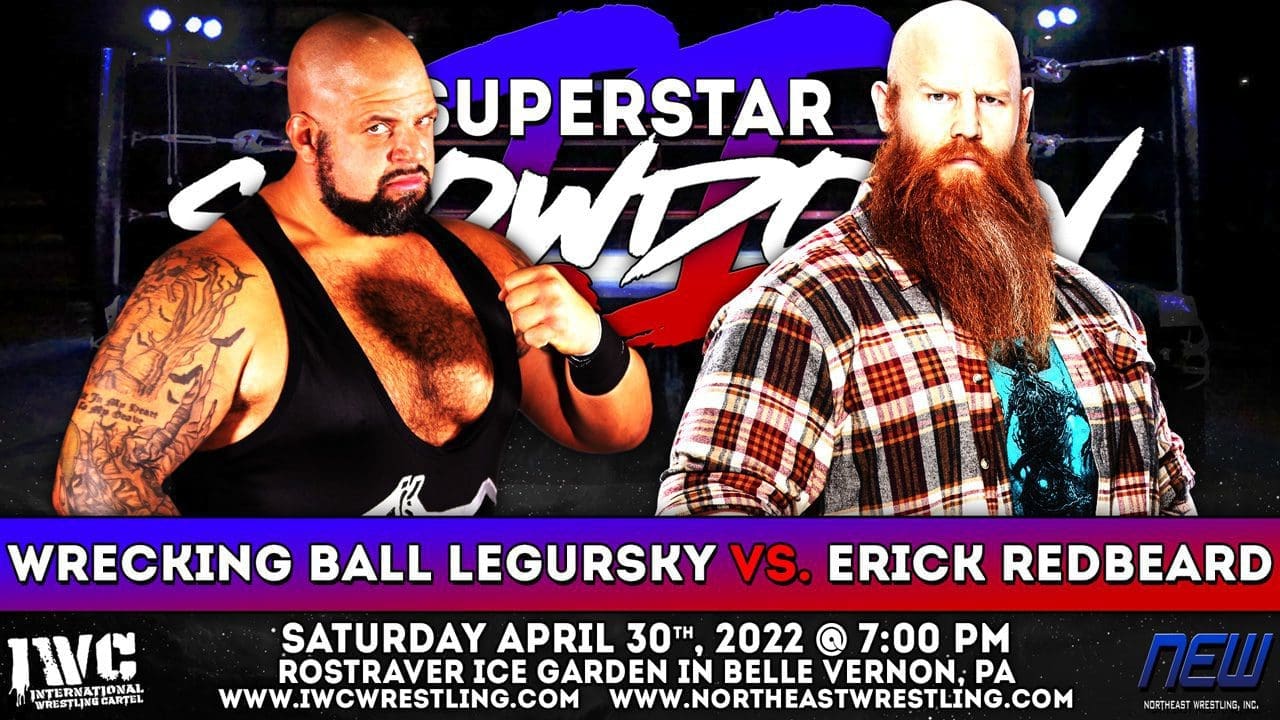 Reinforce the ring and buckle up for this war! Two monsters collide on April 30th when former Wyatt Family member Erick Redbeard battles NEW's Wrecking Ball Legursky! You won't want to miss this one!
Female Singles Match
Thunder Rosa vs. Katie Arquette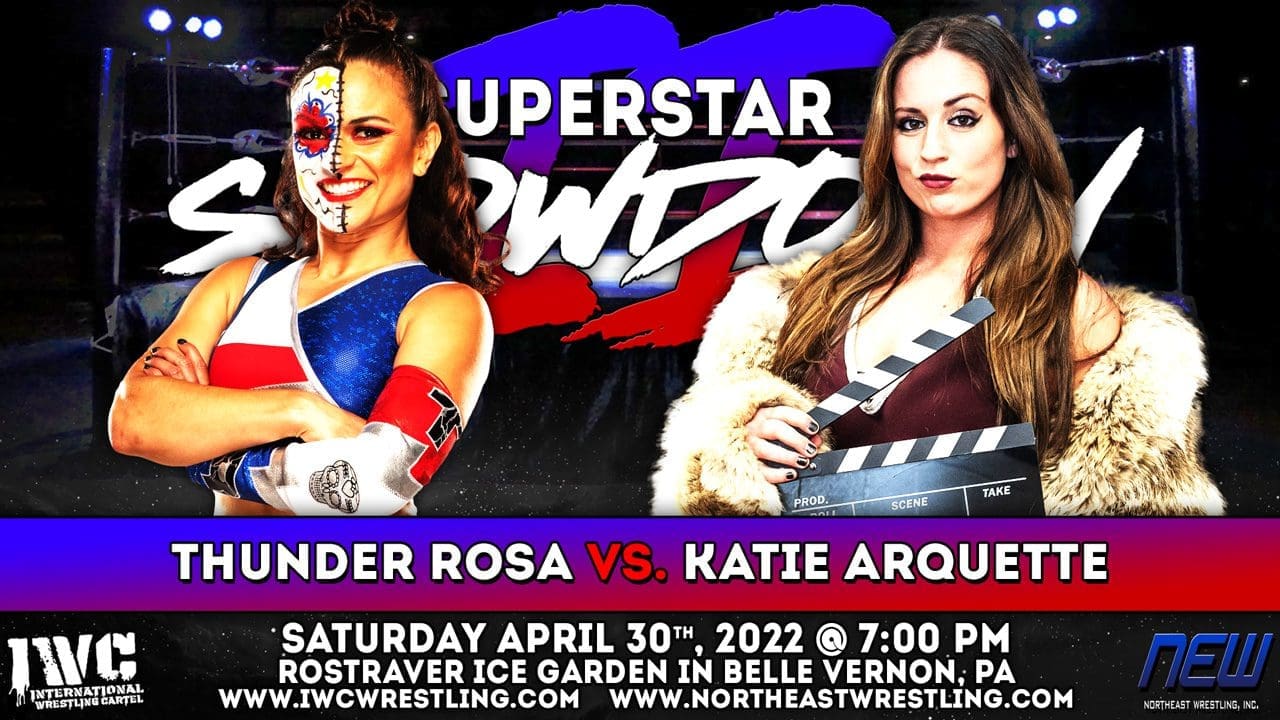 IWC's Katie Arquette has clearly been looking to make a statement with her shocking actions and change in attitude over the last several weeks. On April 30th, she will get an opportunity to put an exclamation point on that statement when she faces the AEW Women's Champion, Thunder Rosa!
IWC Super Indy Title Match
Derek Dillinger vs. Dirty Dango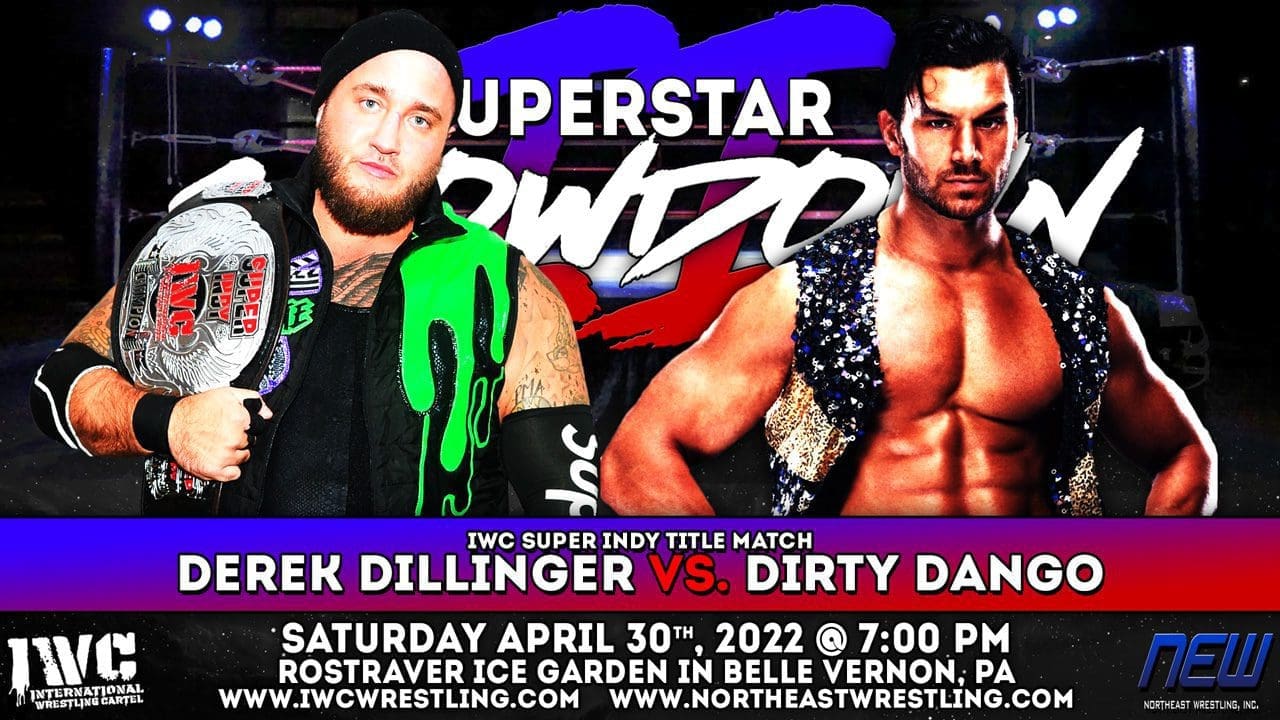 The IWC Super Indy Title will be on the line April 30th as Derek Dillinger defends against former WWE Superstar, Dirty Dango!
Men's Three-Way Match
Flip Gordon vs. Matt Taven vs. Anthony Young  w/ Julia Lynn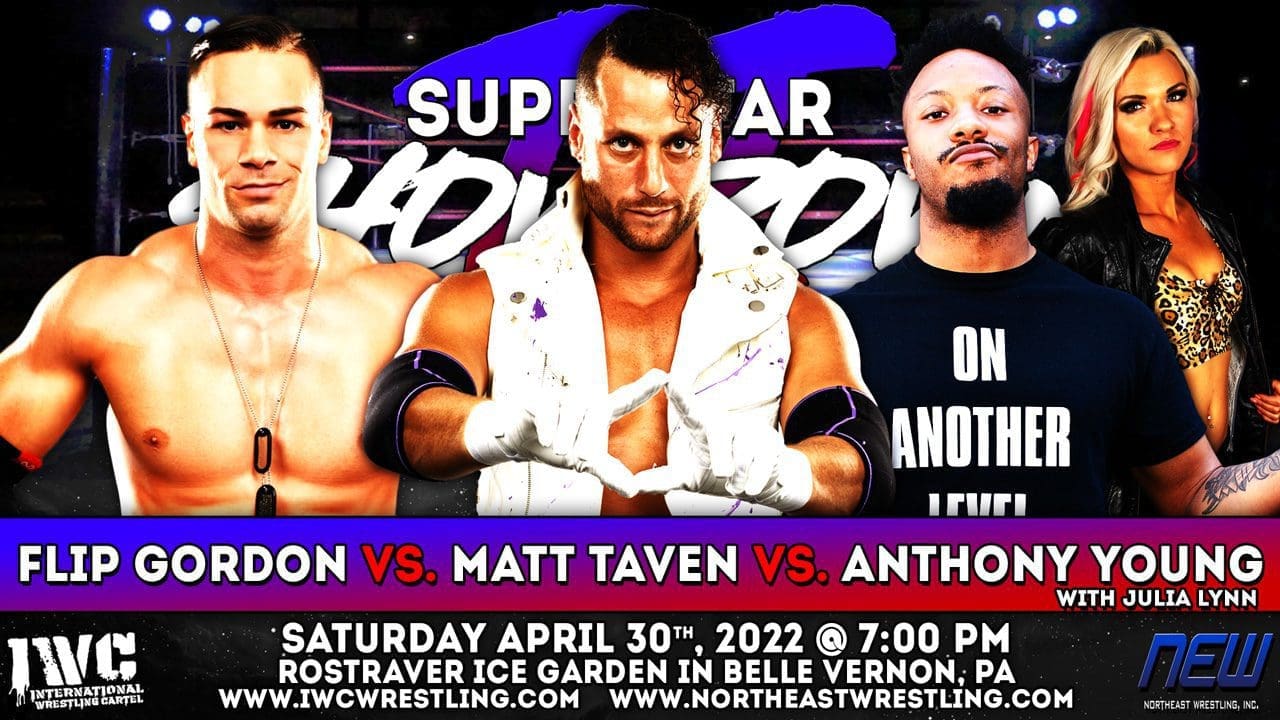 Worlds will collide on April 30th as three of the most athletic talents from various top promotions compete in a Three-Way Dance!  Flip Gordon, Matt Taven, and Anthony Young will do anything to steal the show!  Who will walk out on top, and what will they be willing to do to achieve victory?!
Men's Singles Match
Elijah Dean vs. Bill Collier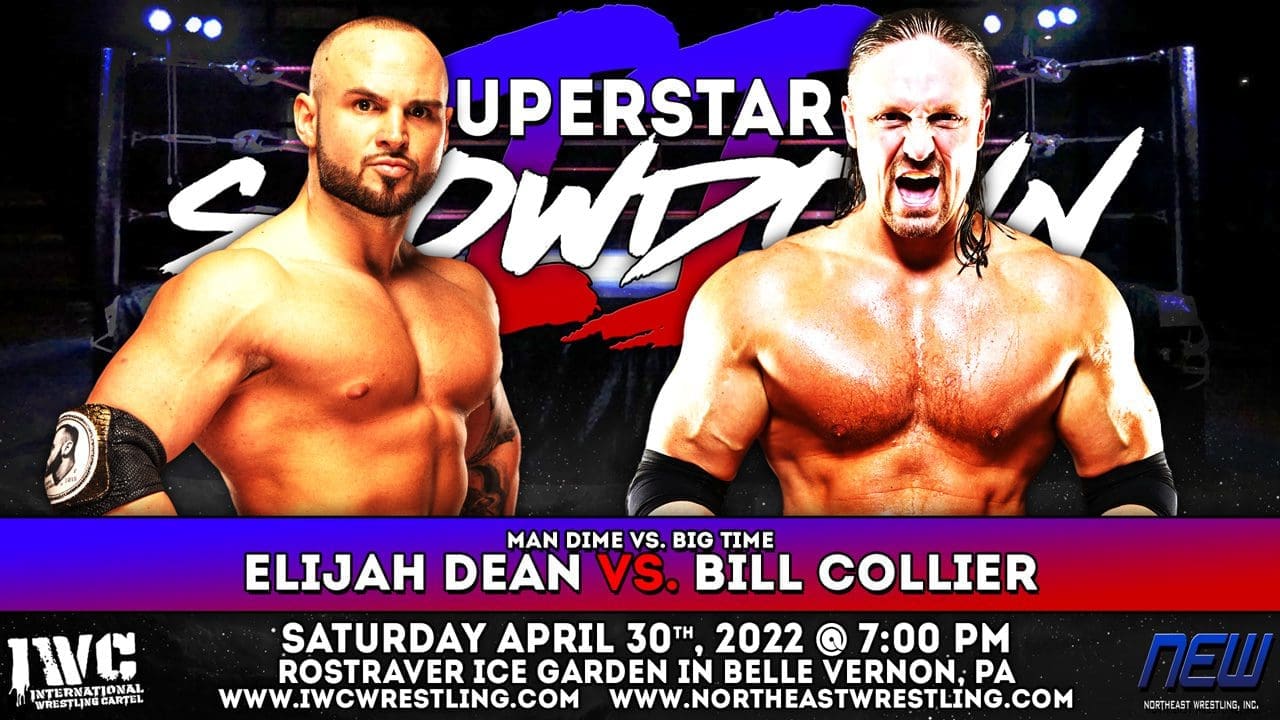 The Man Dime" Elijah Dean still has plenty of unfinished business with John McChesney and the new Team Big League. But after having his Reset Button cash-in spoiled by Bill Collier, he is taking a detour on April 30th!
NEW Heavyweight Title Match
Dan Maff vs. Spencer Slade w/ Justin Labar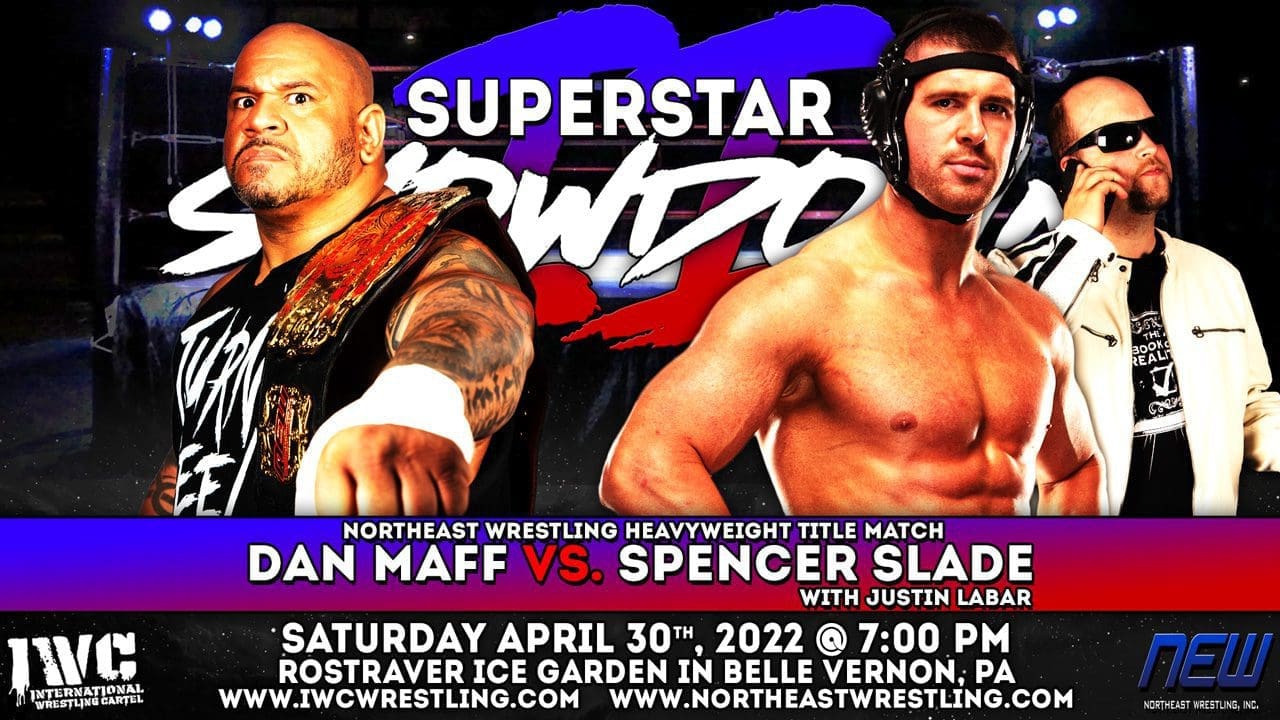 Thanks to Justin Labar's smooth negotiating, Spencer Slade has signed a contract to challenge Dan Maff for the Northeast Wrestling Championship on April 30th! Who will walk out with the gold?
Men's 4 v 4 Tag Match
Jock Samson, Jaxon Argos, Chase Gold, & RC Dupree vs. Bulk Nasty, Andrew Palace, Jack Pollock, & John McChesney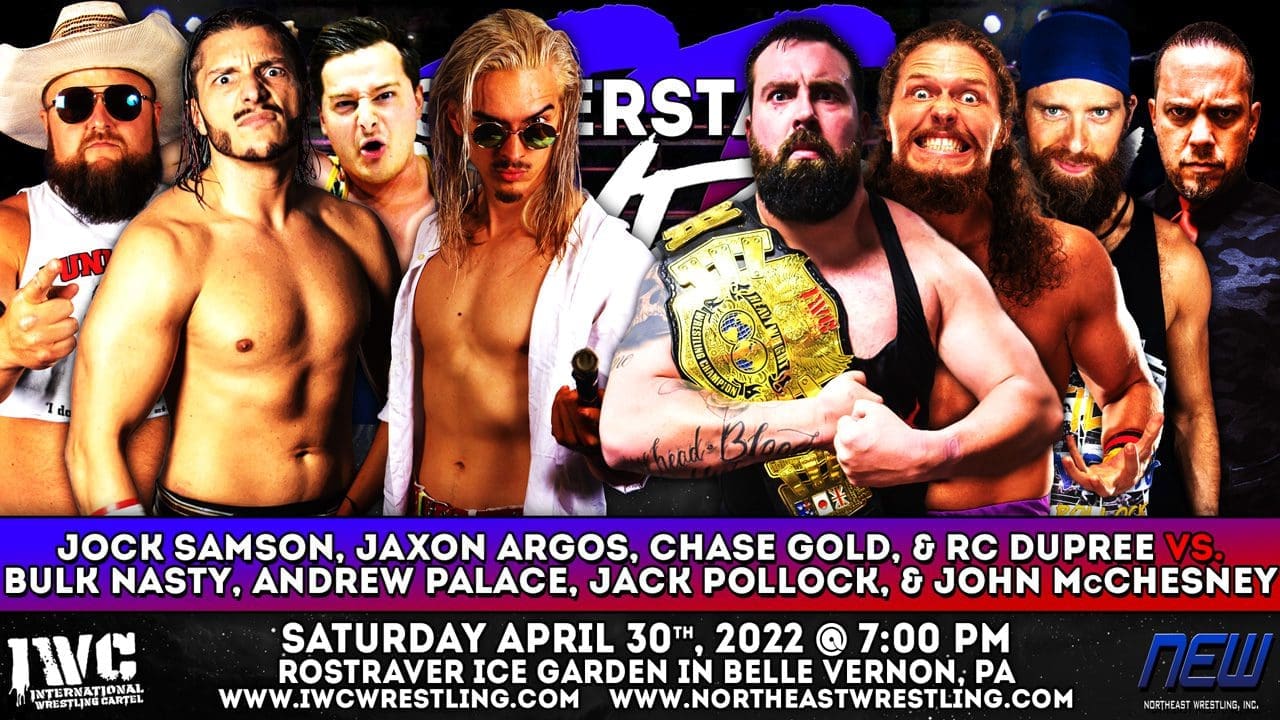 This is as BIG as it gets! Eight of IWC top Superstars form two teams to compete for the ultimate bragging rights! Don't miss this all-star tag match on April 30th!
Men's Singles Match
Tito Oric w/ the Lebanon Don vs. Jason Tyler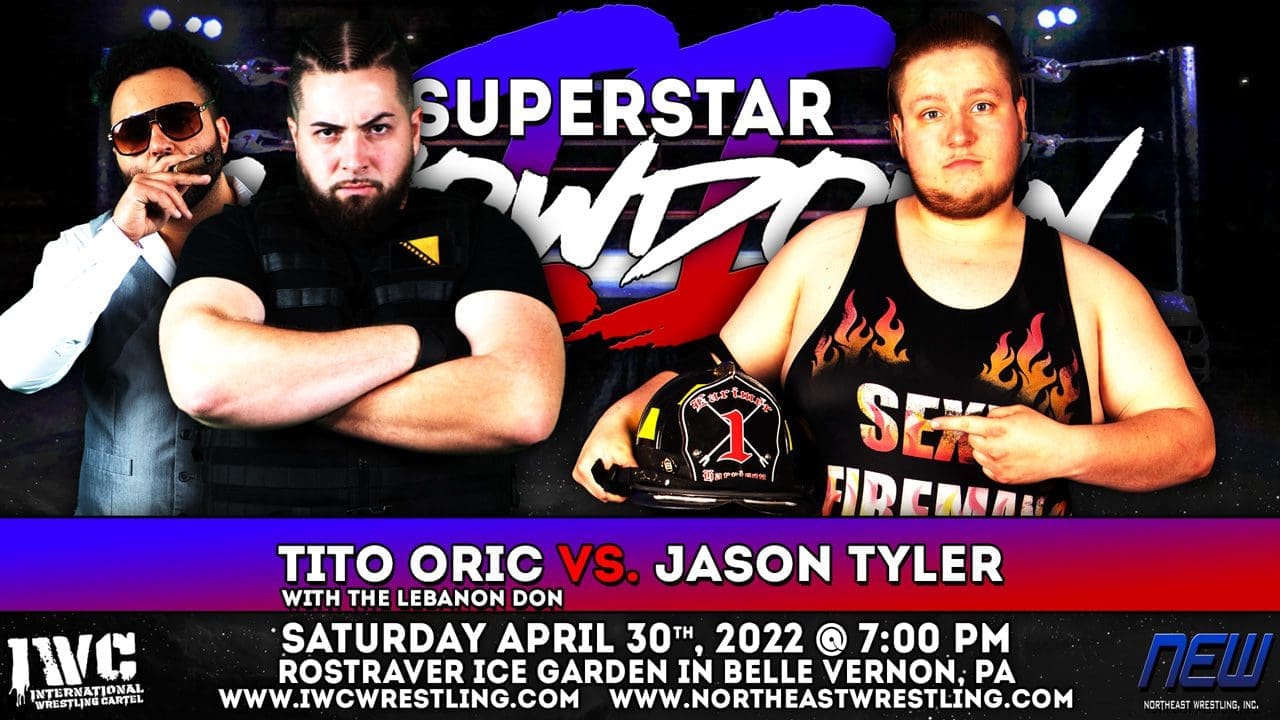 Two IWC originals will showcase their skills on April 30th! The ruthless mercenary Tito Oric will battle the loveable "Sexy Fireman" Jason Tyler in front of a packed house at The Rostraver Ice Gardens!
Special Appearance From:
Brotherly Love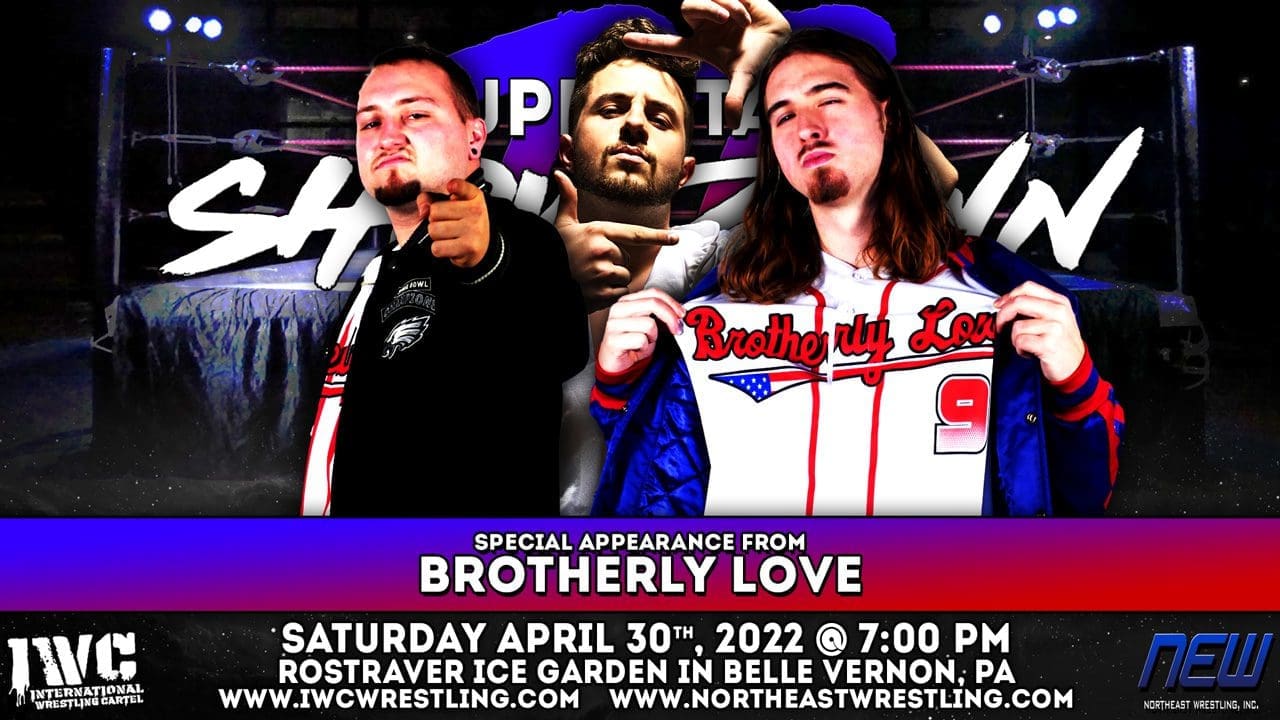 Oh Brother! The Philly Boys will be in the house at SUPERSTAR SHOWDOWN 2 and have promised to bring some extra fun and excitement to the pre-show starring at 4:00 PM. Come early to meet the Superstars and see what Brotherly Love has in store!
 AEW Women's Champion Thunder Rosa, former WWE stars Erick Redbeard and Dirty Dango, former Ring of Honor stars Flip Gordon and Matt Taven, IWC World Heavyweight Champion Bulk Nasty, and NEW Heavyweight Champion Dan Maff will be in action!!
Tickets on sale now for this STACKED event on April 30th! All superstars will be available for meet and greets at 4:00 and be IN ACTION starting at 7:00! Click HERE for tickets!