International Wrestling Cartel (IWC) return to the Rostraver Ice Garden on Saturday night, May 21st, 2022, to get EXTREME, but this time inside of a Steel Cage!  ECW legends like The Sandman and Rhino return to IWC for PROVING GROUND!!   The action kicks off at 7:00 PM!
Matches Begin at 7:00!
Steel Cage Match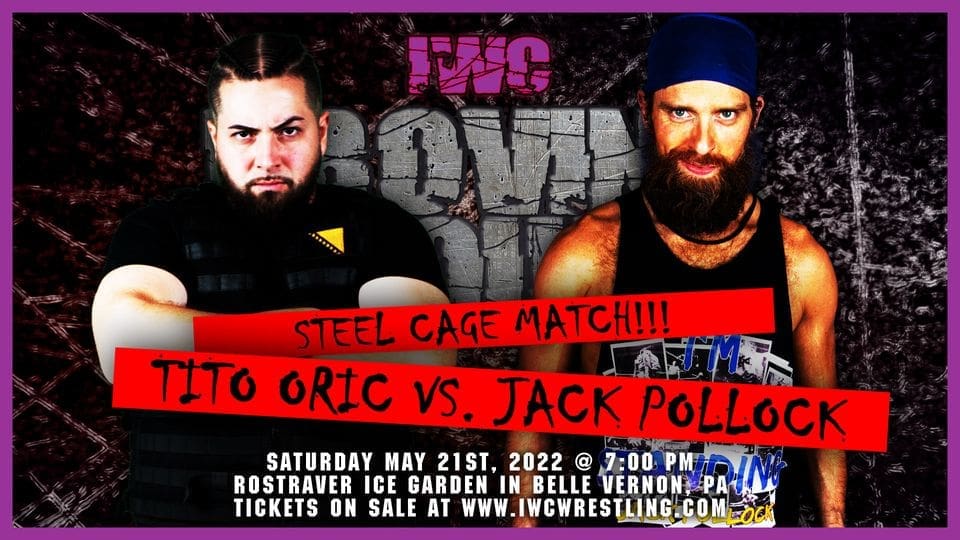 At our last event, Tito Orič and The Lebanon Don took things too far with their post-match attack on Jason Tyler.  Luckily, The Sexy Fireman's close friend Jack Pollock hit the ring to make the save! On May 21st, revenge may be in store!  Lebanon Don is banned from Ringside and Tito will face Pollock inside the confines of a 15-foot high steel cage!  With the numbers game now gone, and no hired guns able to get involved, will Tito still maintain his dominance?  Or, will Jack Pollock avenge his friend by toppling the mercenary?!!
Men's Singles Match
Spencer Slade vs. Rhino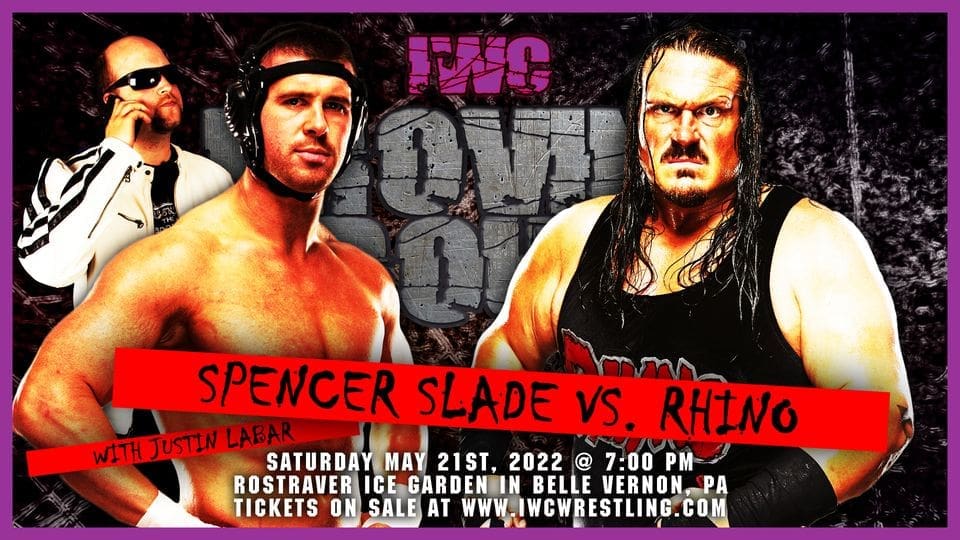 Spencer Slade and Justin LaBar are no strangers to big matches, and on May 21st is doesn't get any bigger than "The Man Beast" Rhino!  Rhino is a former IWC World Heavyweight Champion and an ECW Legend!  A win here would launch Spencer back into the title hunt, but stepping into the ring with this monster could also end his career!
Fonzie's Special Challenge
TME vs. ???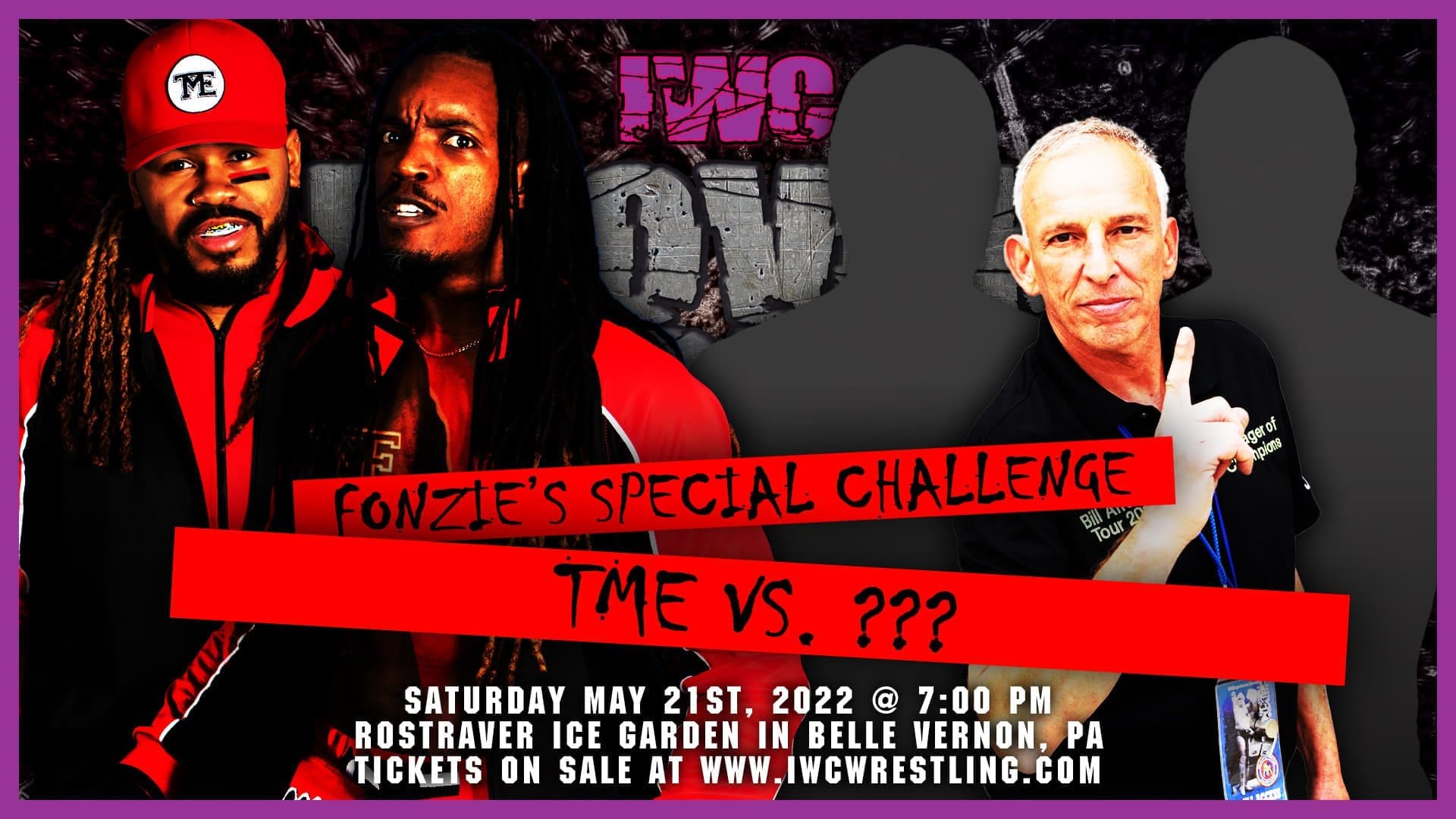 ECW Legend Bill Alfonso has a very special challenge for Duke Davis & Ganon Jones Jr.!  TME have many trophies, and they proved they could hang with the best against the Hardy Boyz.
But can TME get HARDCORE?!
Stay tuned for more match announcements as we get closer to PROVING GROUND!   Tickets on sale now for this EXTREME event on May 21st!   The action starts at 7:00! Click HERE for tickets!