International Wrestling Cartel (IWC) returns home to the Court Time Sports Center in Elizabeth, PA on Saturday June 18th, 2022 for AFTERSHOCK!!!!   With the fall out from IWC PROVING GROUND and IWC FEATURE PRESENTATION 2, the IWC Heavyweight and Super Indy Champions are faced with new challenges!!  The action kicks off at 7:00 PM!
Matches Begin at 7:00 PM!
IWC Heavyweight Championship Match
Bulk Nasty vs. 'Big Time' Bill Collier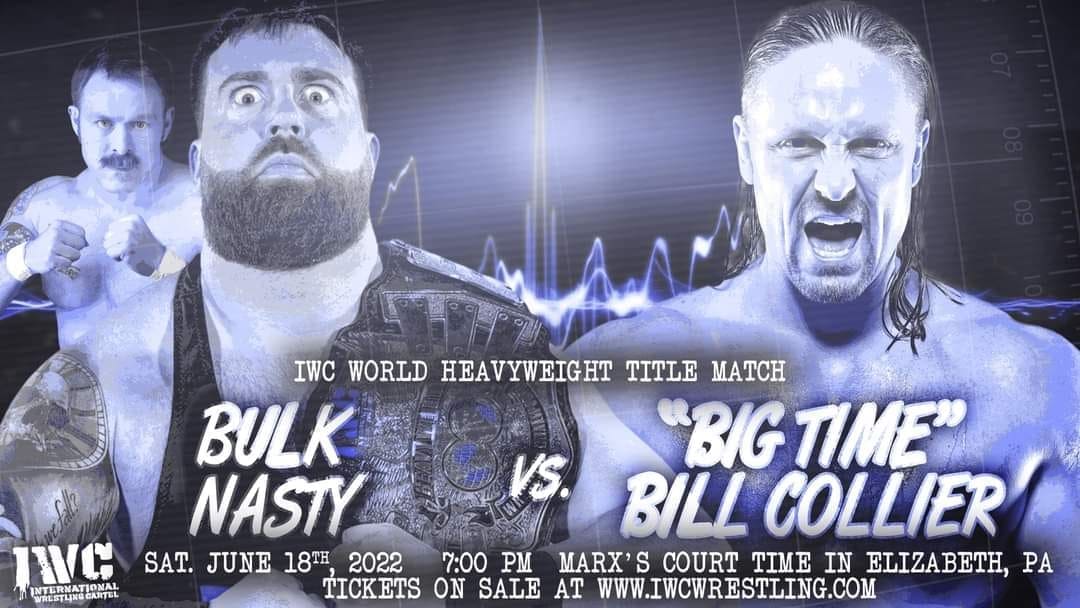 After "Big Time" Bill Collier stepped in to defend the IWC Champ from the likes of Elijah Dean, Collier made it clear Bulk Nasty's title is in his sights!  These two Heavyweights meet for the first time on June 18th!  Will a reinforced ring be enough to contain these two behemoths!?
IWC Super Indy Championship Match
Derek Dillinger vs. Jack Pollock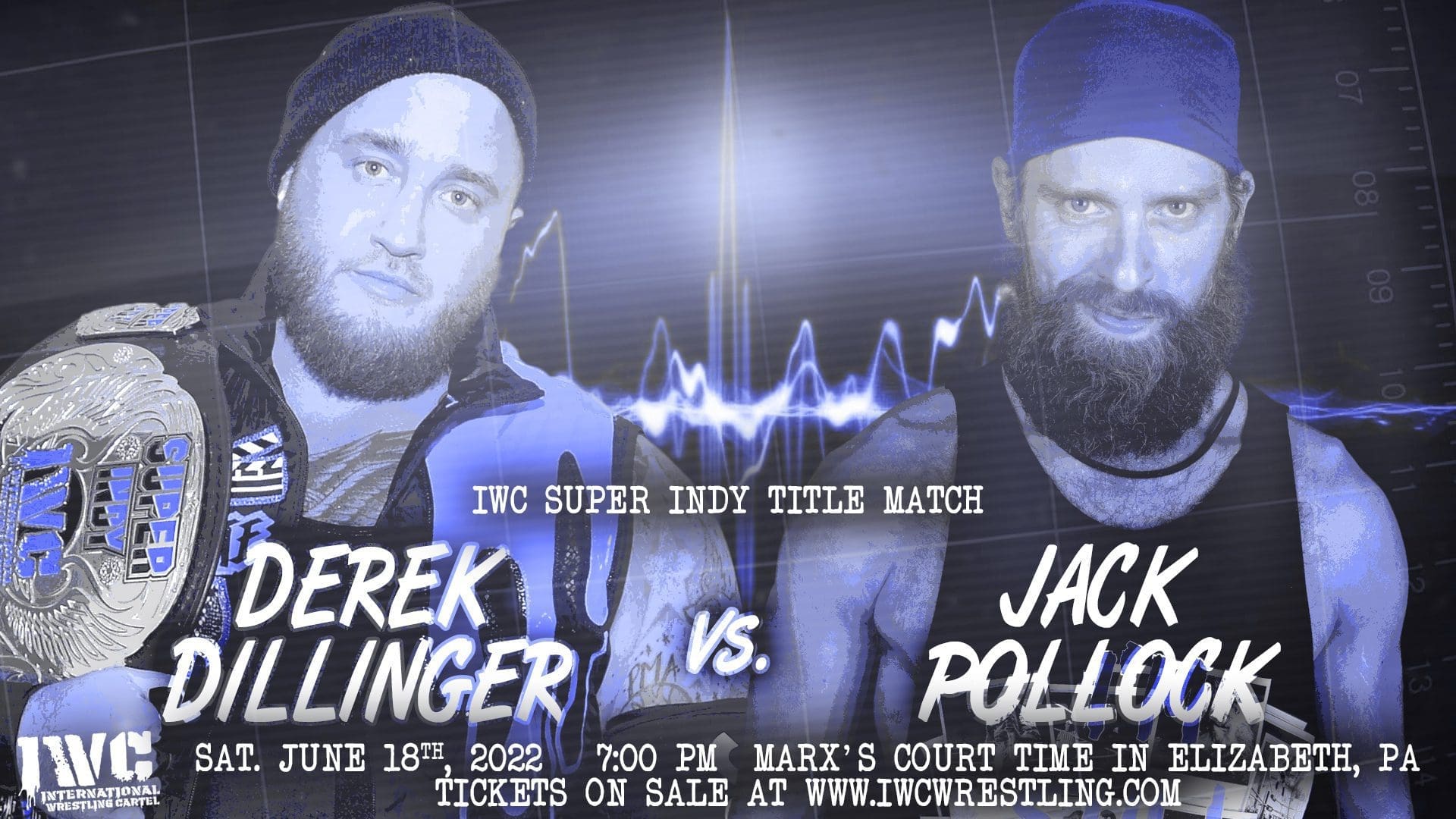 With a personal disgust towards one-another, Jack Pollock earned a Super Indy title match against Derek Dillinger after pinning him at IWC FEATURE PRESENTATION 2.  While Jack has come to the aid of several of Derek's opponents, this will be the first time these two lock-up in IWC!  Will the Hardcore Icon Jack Pollock be enough to win his first Super Indy Championship or will the Director, Derek Dillinger, cancel the whole production!?
Men's Tag Team Match
Money Shot vs. Team Big League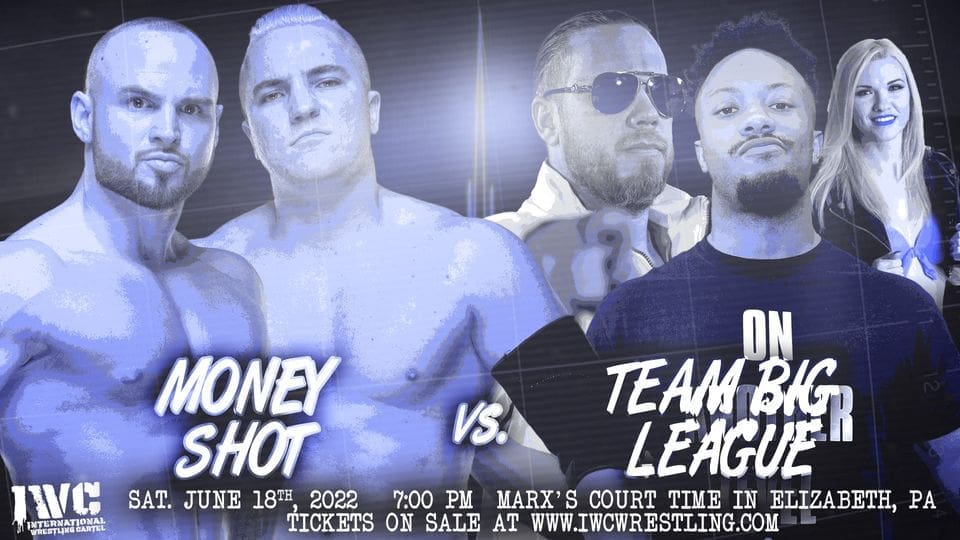 The Rivalry between Money Shot and the New Team Big League boils over on June 18th! Will McChesney finally be overthrown as King of the IWC? Or will this new iteration of TBL prove to be the best yet?!
Men's Singles Match
Andrew Palace vs. Katie's Hand-Picked Opponent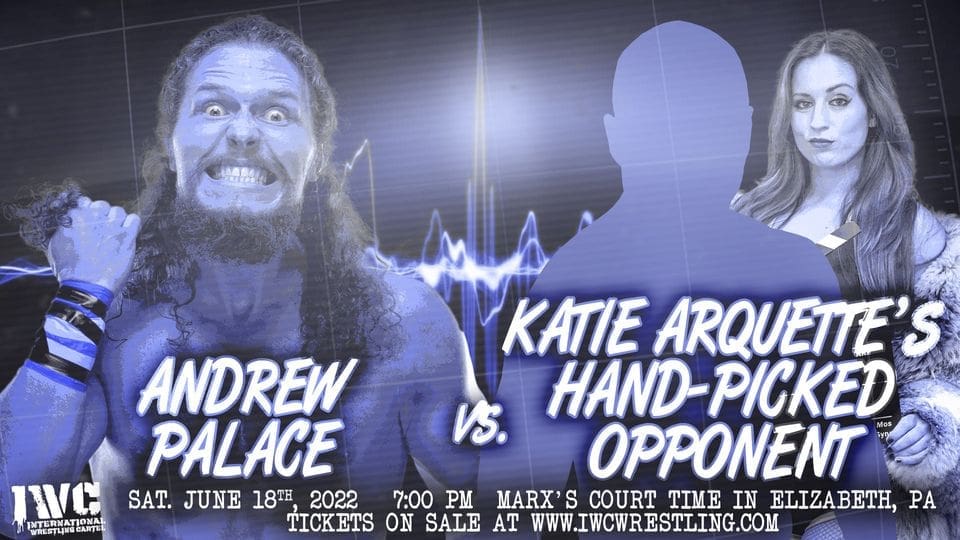 The last time IWC was at Court Time Sports Center, Katie Arquette shocked the world by turning her back on the beloved Andrew Palace, and left him alone in the ring.  Since then, instead of answers, Katie continues to play mind games with Palace, and will hand pick his opponent on June 18th!  Can Palace stay focused and defeat this mystery opponent, or will another surprise from Katie be too much!?
Men's Tag Team Match
The Culmination vs. Good Budz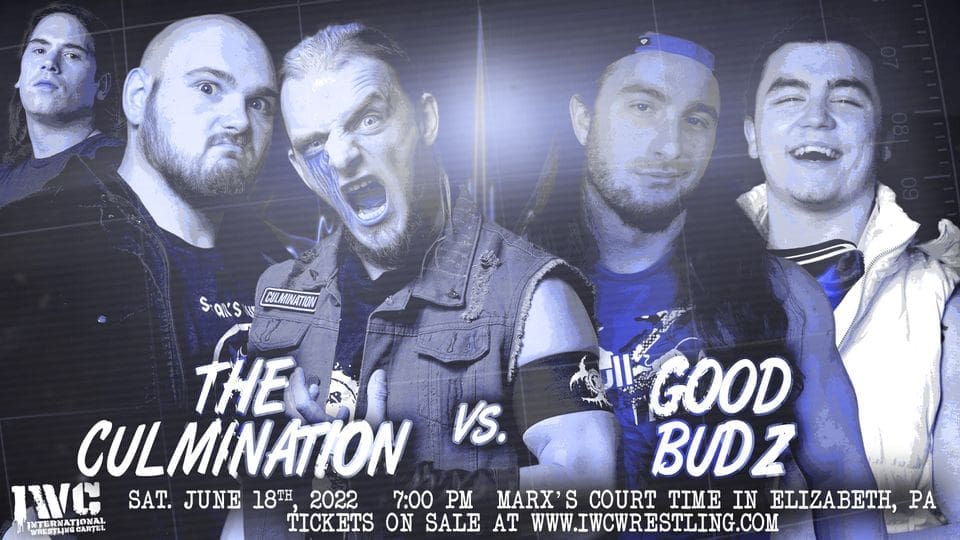 In a total clash of personalities, The Culmination (Gory and Philip Archer, with Remy Lavey) will go to battle against the Good Budz (Johnny Patch and Preston Everest) on June 18th! The Good Budz have built up some momentum, but will it be enough to survive one of the most horrifying teams in the IWC?!
Men's Tag Team Match
RC Dupree & Eddie Knoxxx vs. TME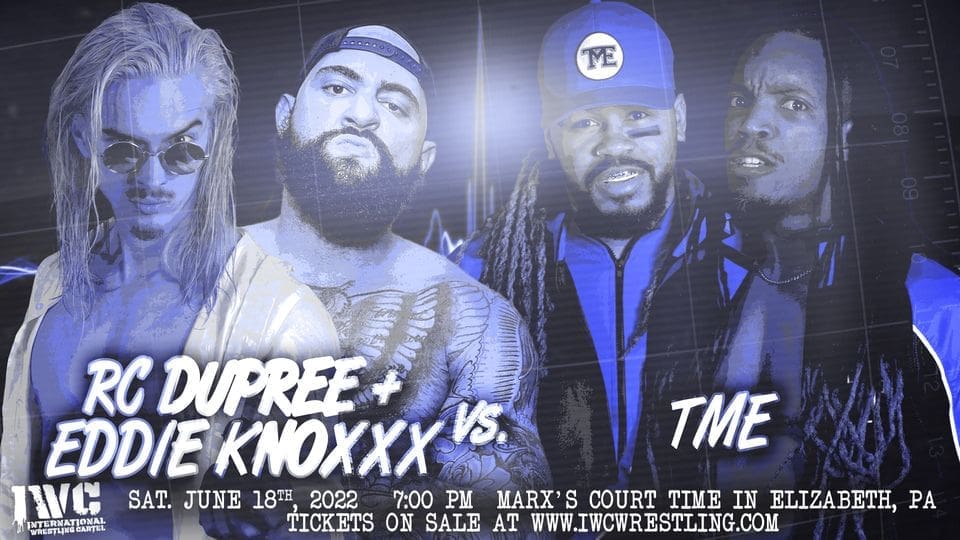 A huge, first-time-ever, tag match is set for IWC Aftershock on June 18th! Ever since losing the IWC Tag Team Titles to the Hardy Boyz, TME (Duke Davis and Ganon Jones Jr.) has been on an incredible win streak. On the other side, RC Dupree seems to be just one match away from IWC Gold!  With help from Eddie Knoxxx, will Tag Team championship gold be in their future? Or will TME continue their streak and stay ranked as #1 contenders?!
IWC High Stakes Title Match
Alexander Apollo vs. Deputy Don Murphy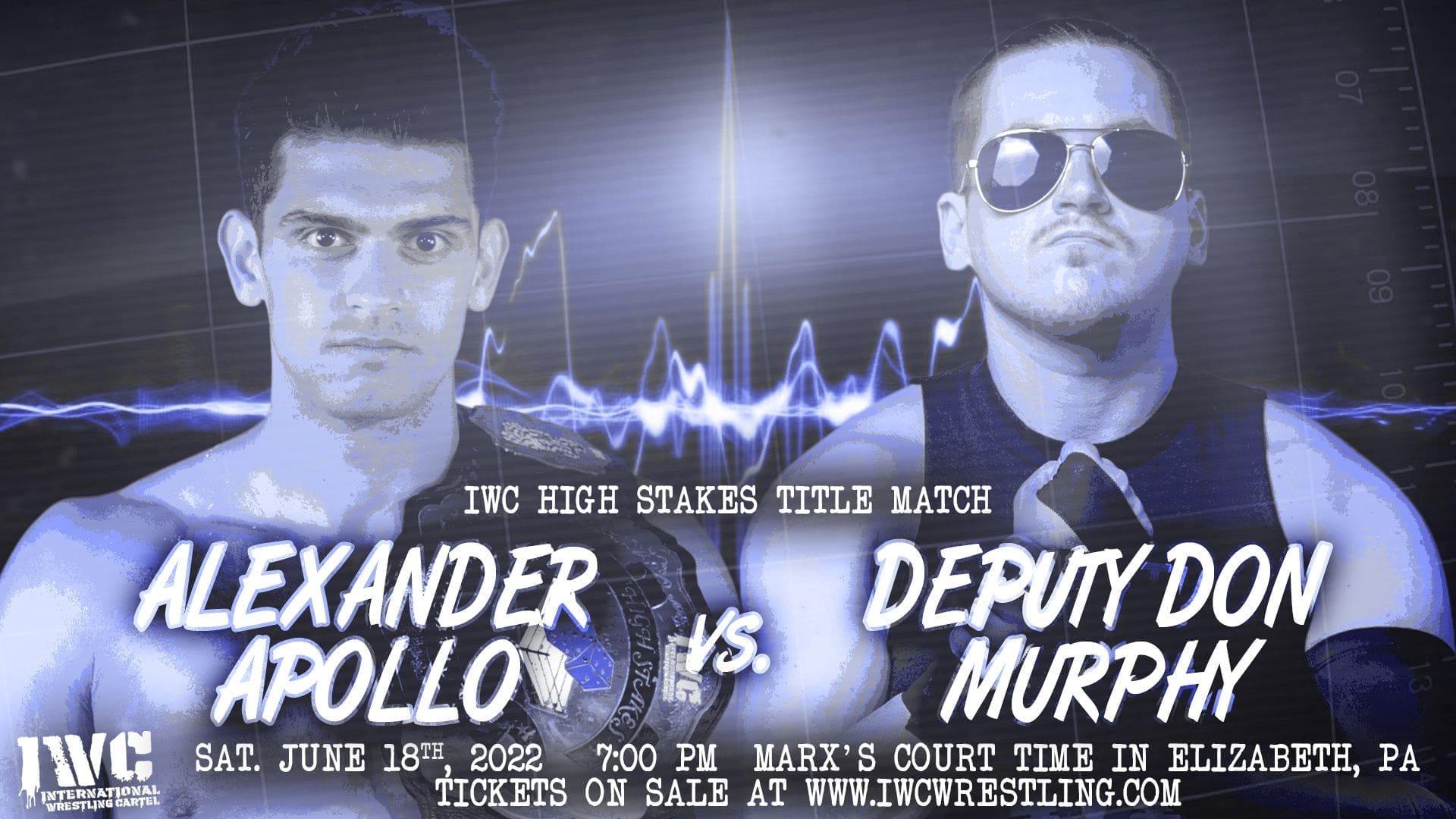 IWC High Stakes Champion Alexander Apollo is known for picking stipulations that benefit his opponents. But, what stipulation could Apollo choose that benefits the 'Biggest Little Man' in the business, Don Murphy? Can the Greek God handle the Deputy?!
Men's Singles Match
Spencer Slade vs. Jason Tyler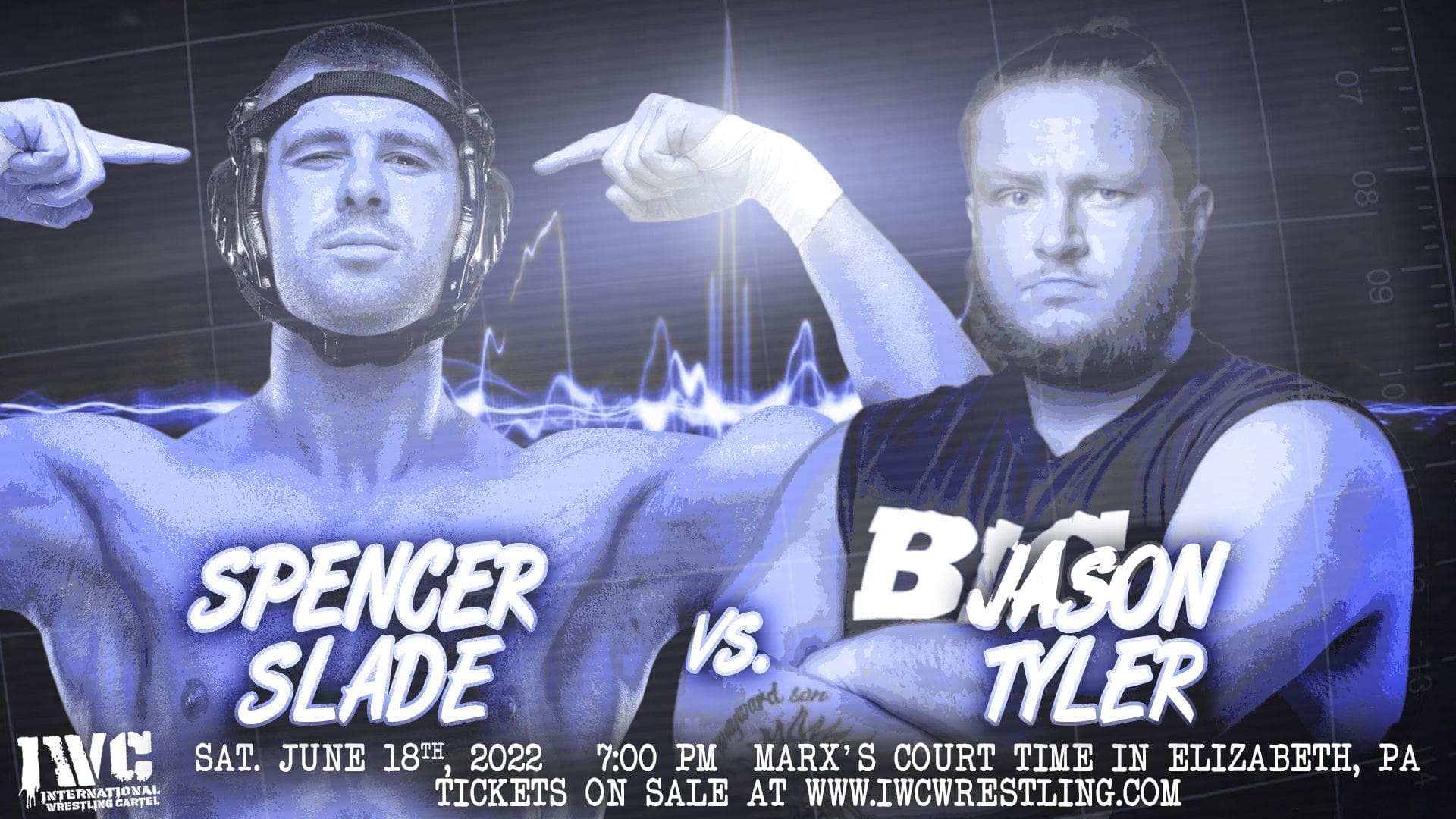 Spencer Slade is fresh off back-to-back wins including one over former IWC Heavyweight Champion and ECW Legend Rhino!! Will Spencer's streak continue when he takes on the 'Big Rig' Jason Tyler? Or, will Jason's recent momentum allow him to plow through the Submission Specialist!?
A Special Announcement from
The Lebanon Don & Tito Oric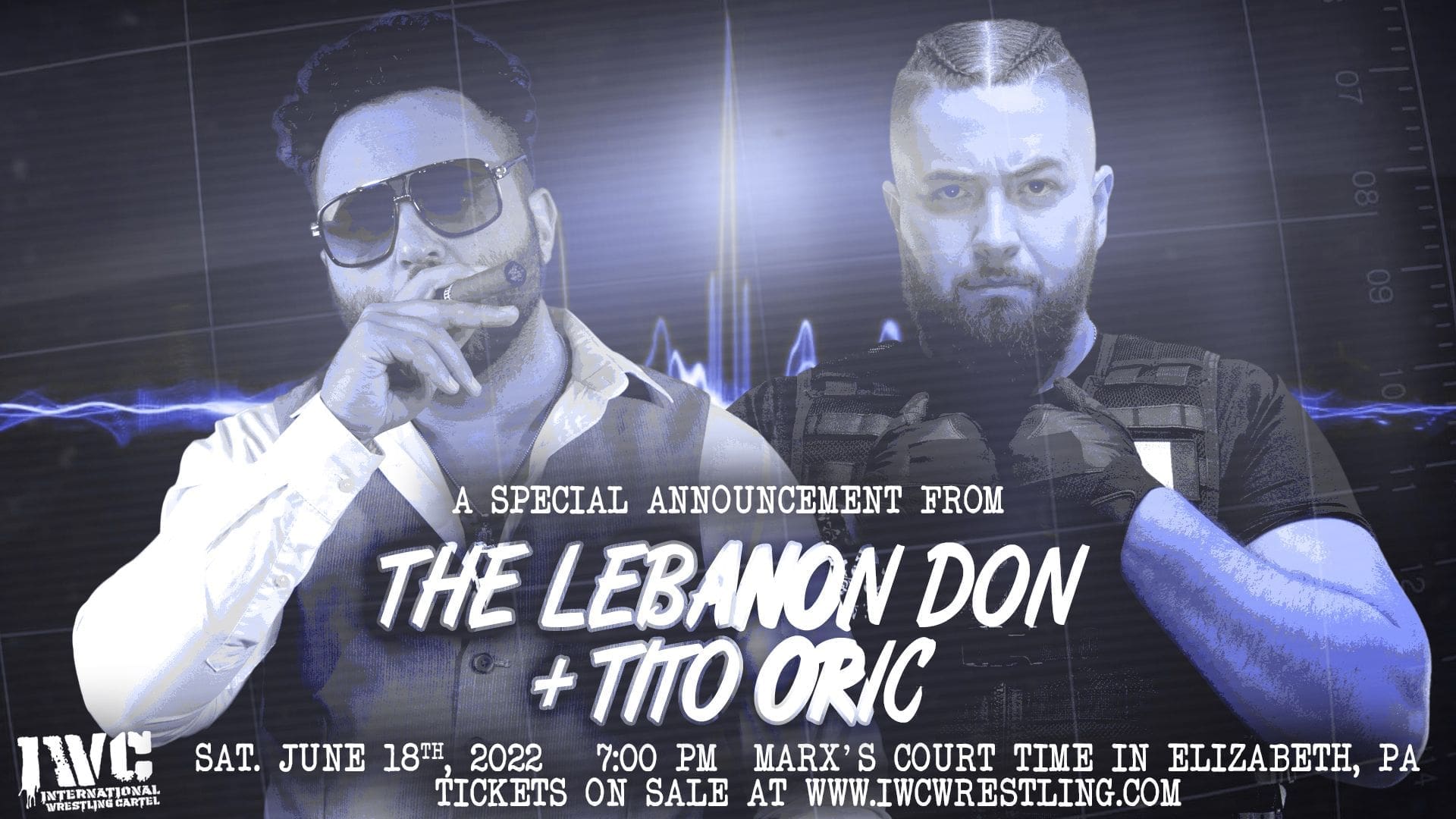 Having been banned at Ringside, The Lebanon Don was unable to witness Tito Orič standing tall at the end of a vicious Steel Cage match last month! On June 18th at IWC AFTERSHOCK 2022, the Lebanon Don and Tito Oric have a special announcement the Don feels can only be delivered in person, in an IWC ring. What news does he have in mind!?
Six-Man Tag Team Match
Glenn Spectre, Chase Gold, ??? vs. Brotherly Love
After Glenn Spectre and Chase GOOOOOOLD accepted Team Brotherly Love's open challenge, the Whiz looked ready for Biz! But, as a two-time Rookie of the Year, JaXon Argos was not happy the Brotherly Love Cheesesteak won ROTY in 2021. Joining the Trio opposite Brotherly Love, can this new team end Brotherly Love's undefeated streak, or will their effort just be Whiz in the wind!?
See multiple first time match-ups for IWC gold at IWC AFTERSHOCK on Saturday, June 18th.  The action starts with at 7:00 PM! Click HERE for tickets!