CAGED FURY returns to the IWC on Saturday, August 13th at the Marx Court Time.  With multiple championships on the line, we'll also see the return of  WAR GAMES inside of the steel cage!!!  Money Shot and Team Big League plan to end their fight inside one of the most dangerous matches in IWC history!!  Get your tickets now!  Live action kicks off at 7:00PM!!
Matches Begin at 7:00 PM!
War Games Steel Cage Match
Money Shot & Derek Dillinger vs. Team Big Leauge & Jack Pollock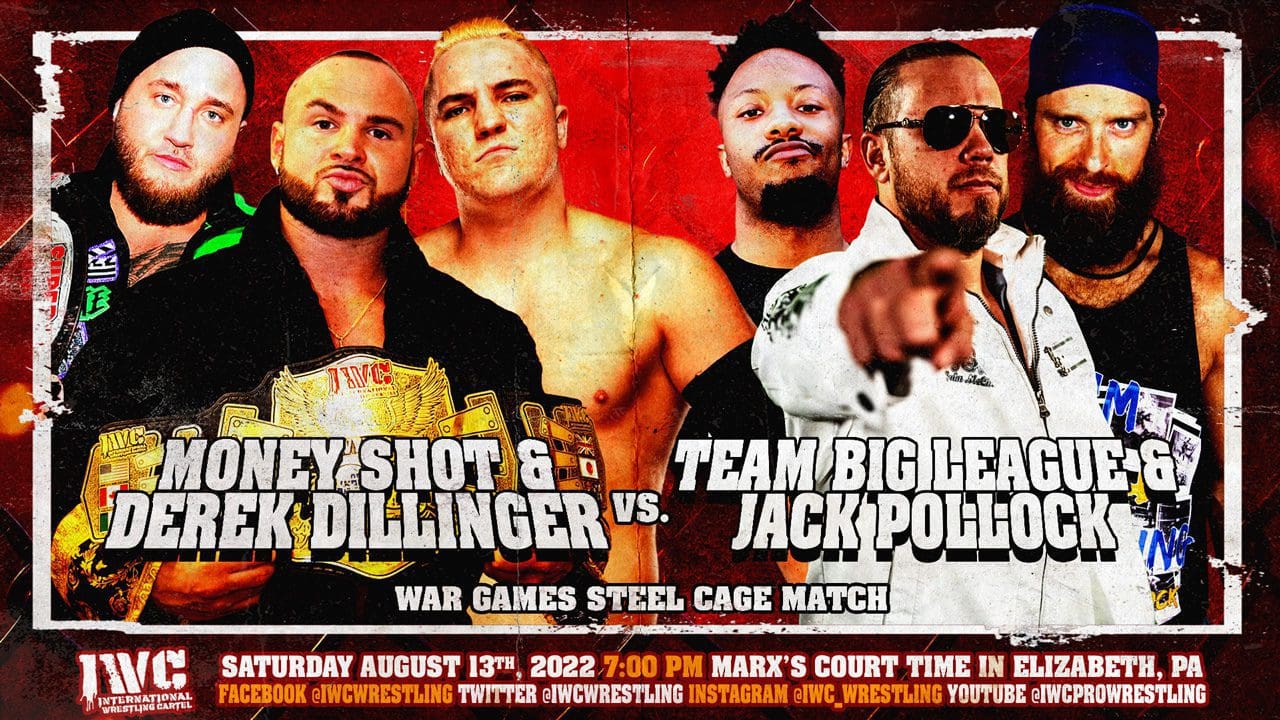 The challenge was made by the IWC Heavyweight Champion Elijah Dean after his victory at Threat Level Midnight, last month. With Dean pinning Jack Pollock at Superstar Showdown 3, Money Shot and Derek Dillinger will have the advantage heading into a War Games Steel Cage Match!! They get their second entrant before John McChesney and Anthony Young, Team Big League, and Jack Pollock. See the Carnage on August 13th!
IWC Women's Championship Match
Ashley D'Amboise vs. Ray Lyn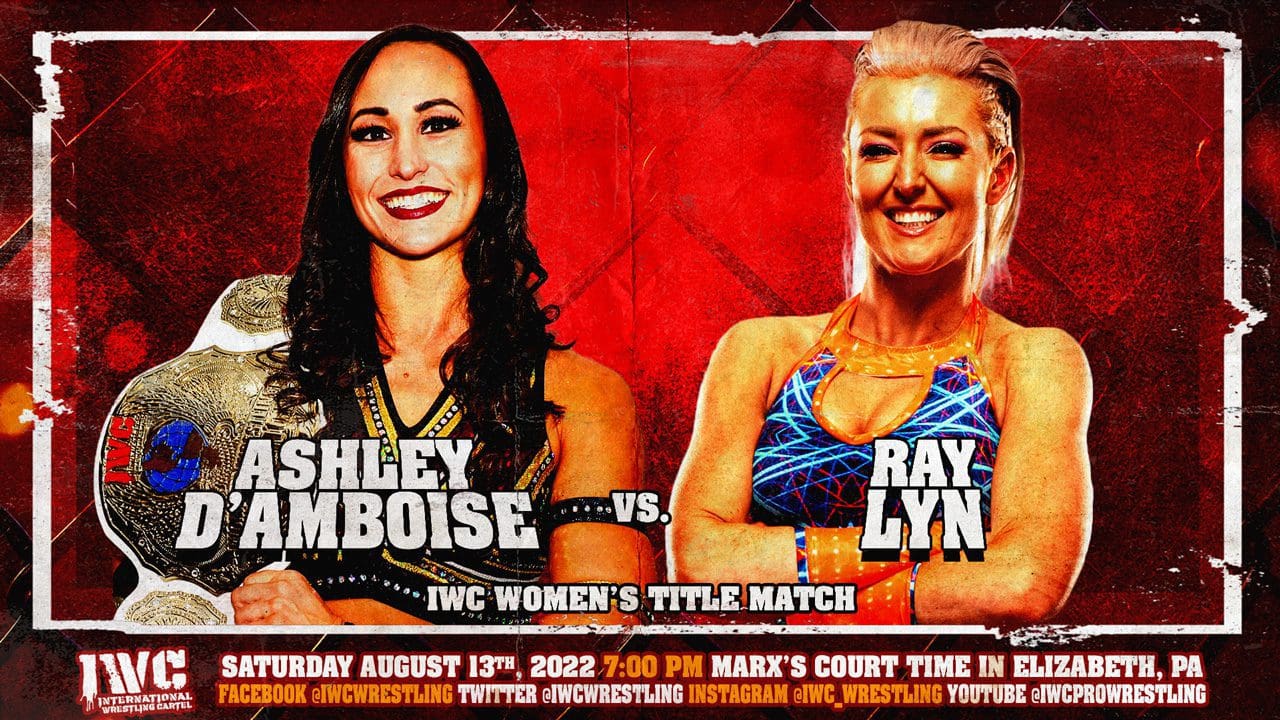 Announced only days ago, IWC Women's Champion Ashley D'Amboise is scheduled to defende her Championship against the longest reigning IWC Women's Champion, Ray Lyn! Having already defeated two former womens' champions, D'Amboise is looking to make a third notch in her title. From stealing the spotlight on Women Of Wrestling to being a Tag Team Champion, will Ray Lyn's accolades be too much for even a focused D'Amboise?
Men's Singles Match
Andrew Palace vs. Katie Arquette's Hand-Picked Opponent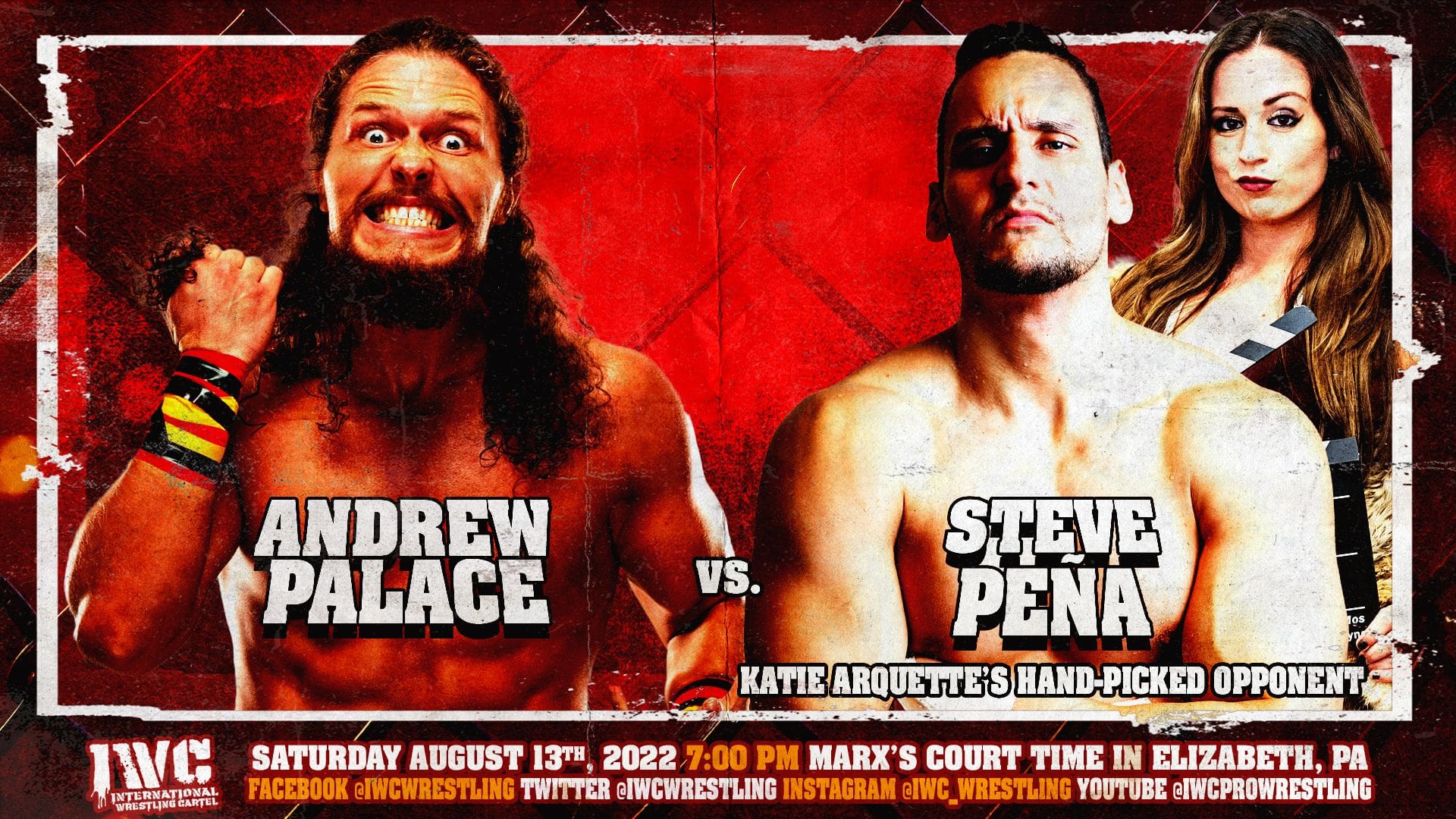 Katie Arquette introduces another opponent which Andrew Palace has never faced! Katie Arquette promises the brawler from the Bronx will show up and deliver a win over Place! Steve Pena makes his IWC singles debut.
Open Challenge Gauntlet Match
"BigTime"BillCollier vs. Three Mystery Opponents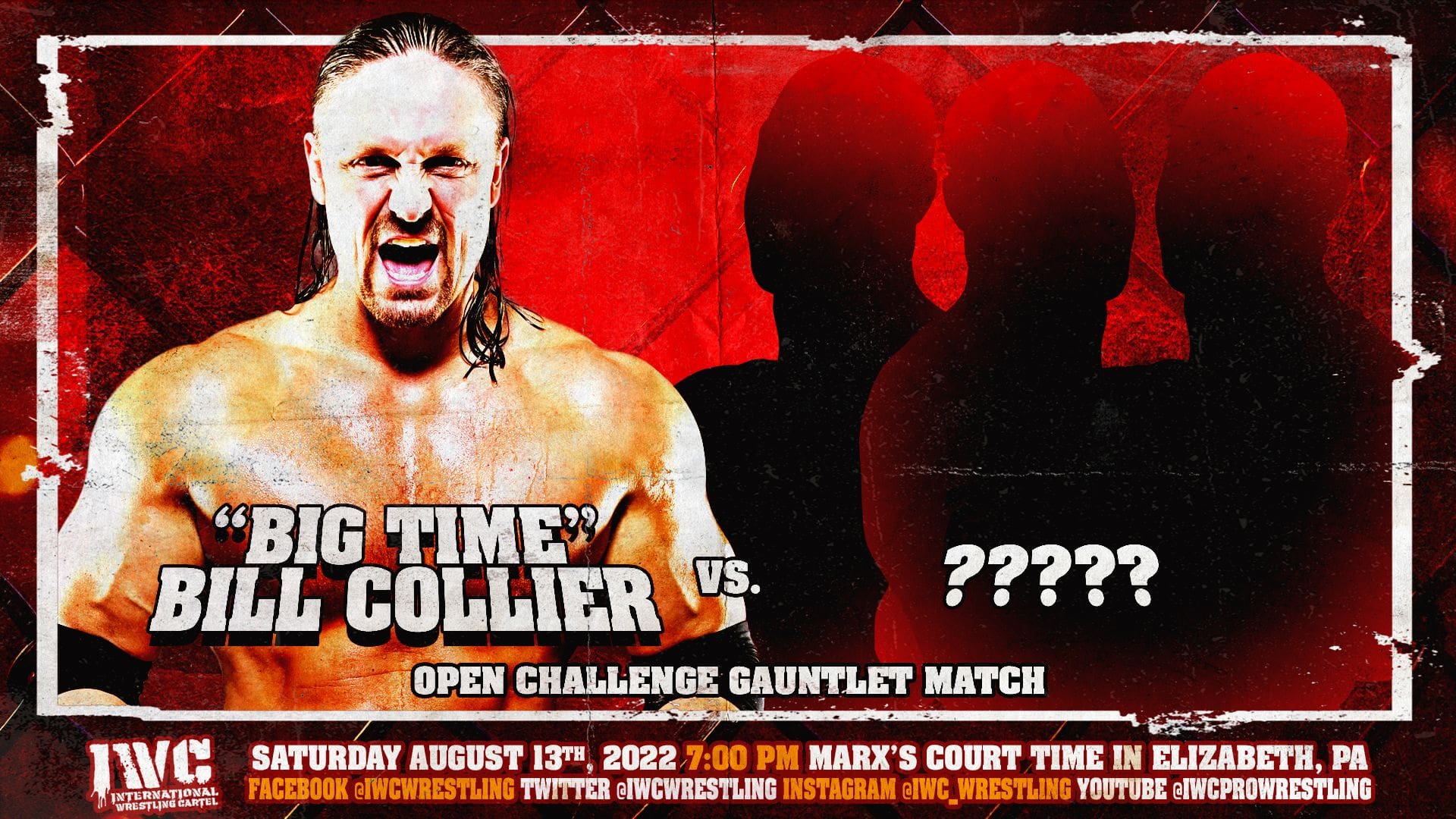 Bill Collier has been forced to fight his way through the roster to get his shot at Elijah Dean's IWC Heavyweight Championship. At Caged Fury, Bill has offered to take on all comers in an Open Challenge Gauntlet match!! Find out who the opponents are on Saturday, August 13th!!
IWC (Disputed) Tag Team Championship Match
Tito Oric & Lebanon Don vs. Julian Jay & RJ Booker
The Lebanon Don Joey Moses has proof he purchased the Real IWC Tag Team Championships and demands respect for @Tito Orič and himself. Choosing to not recognize the Undisputed IWC Tag Team Champions, TME, Lebanon Don & Oric extended an open challenge to the 'Hooligan' Julian Jay, and making his IWC debut, RJ Booker!! Will the Champions be prepared for a new tag team?!?!
IWC High Stakes Championship Match
Alexander Apollo vs. Jock Samson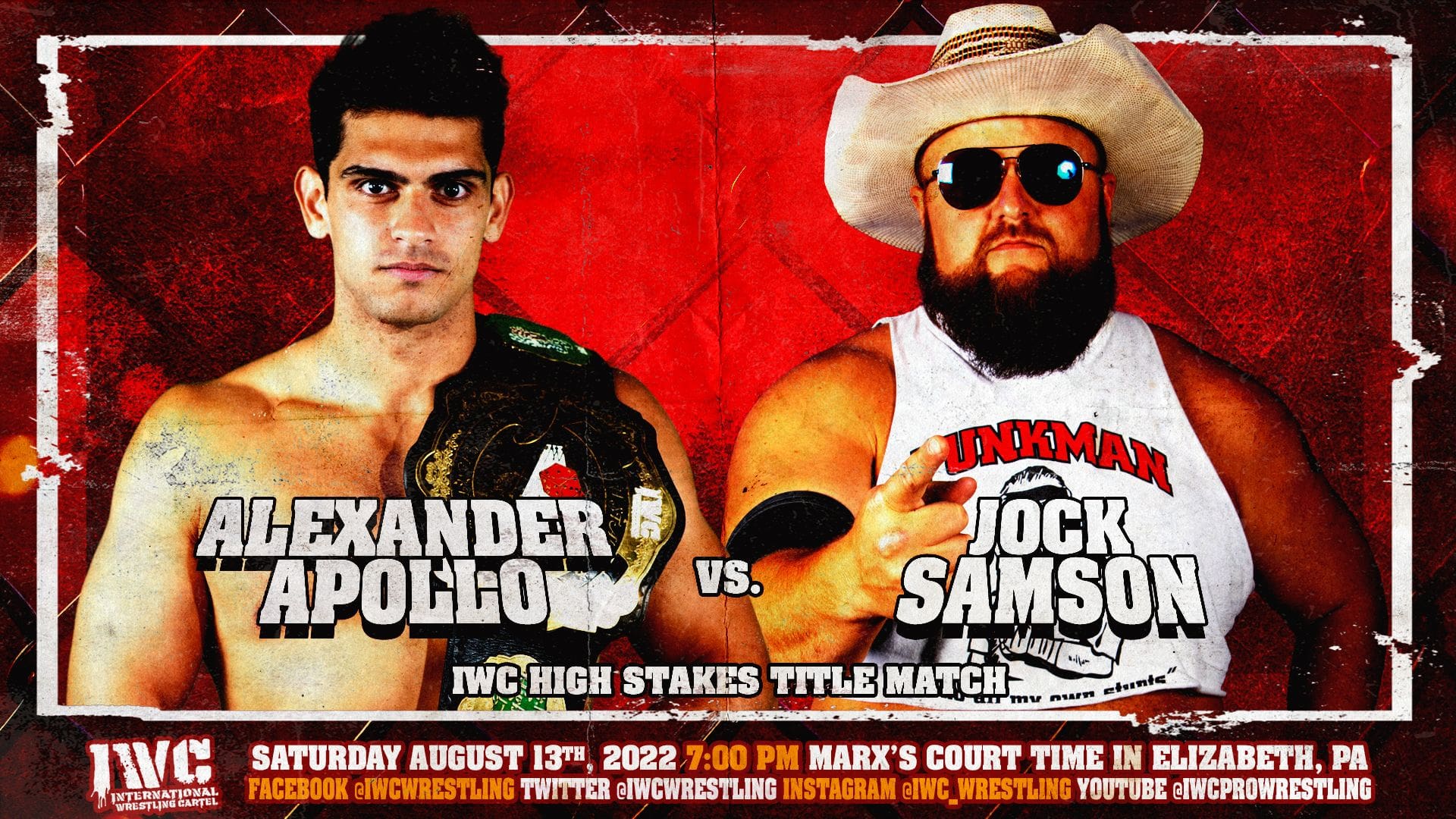 With a convienient turnaround time from injury, @Jock Samson is scheduled to finally face @Alexander Apollo for the IWC High Stakes Championship at Caged Fury on August 13th!! Apollo has made a statement by always picking a stipulation that favors his opponents yet still securing a dominant victory! What stipulation will Apollo choose for the G.O.A.T. of Professional Wrestlings, and will Jock find a way to take advantage?
Men's Singles Match
Spencer Slade vs. Ashton Day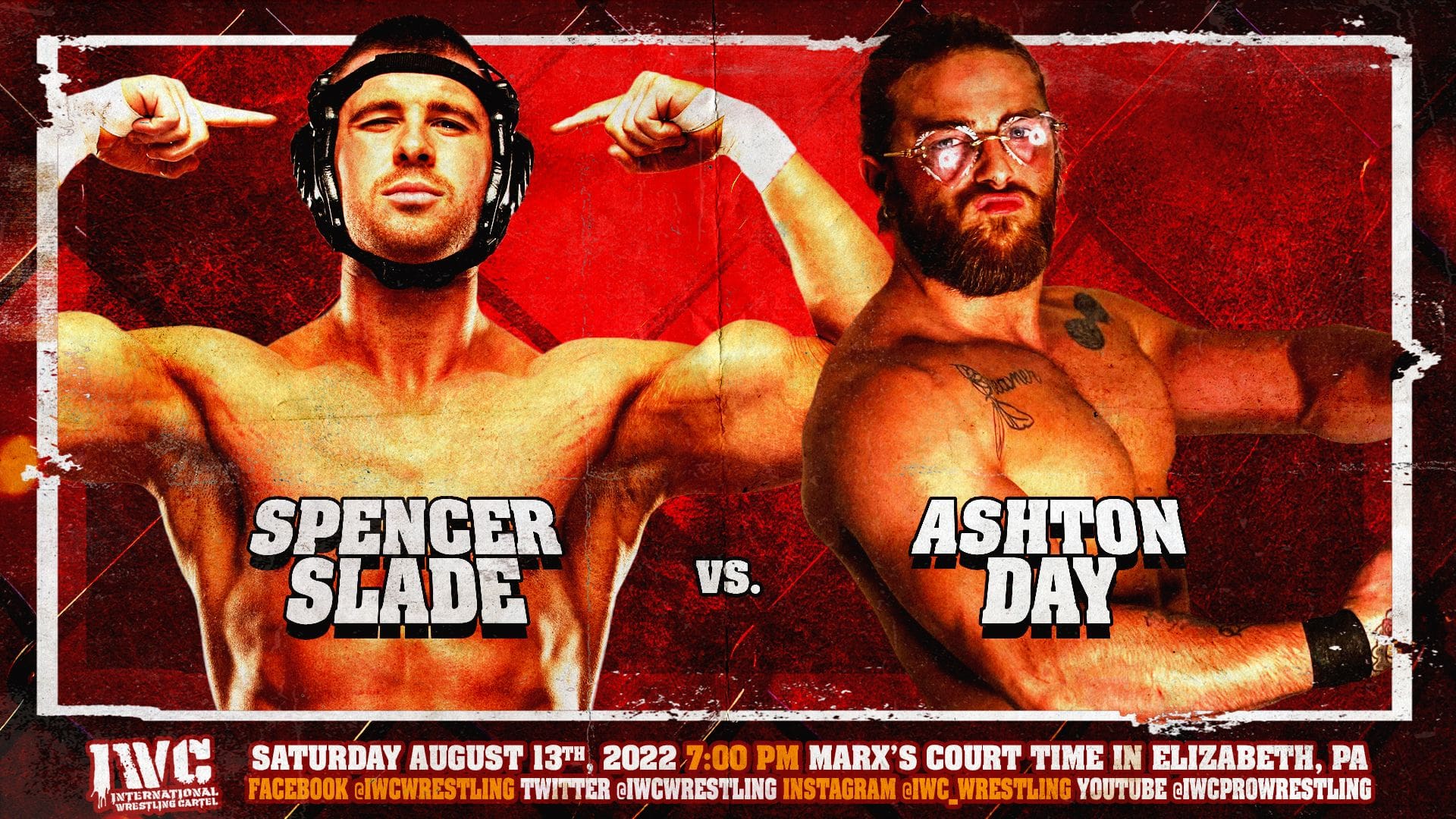 Spencer Slade is becoming a journeyman in the IWC by wrestling nearly everyone on the roster. To test his abilities, Slade's manager Justin LaBar scouted talent from outside the IWC in Ashton Day. Will the Submisison Specialist be prepared for a new challenger?!?!
Men's Singles Match
Jaxon Argos vs. Kliff Klepto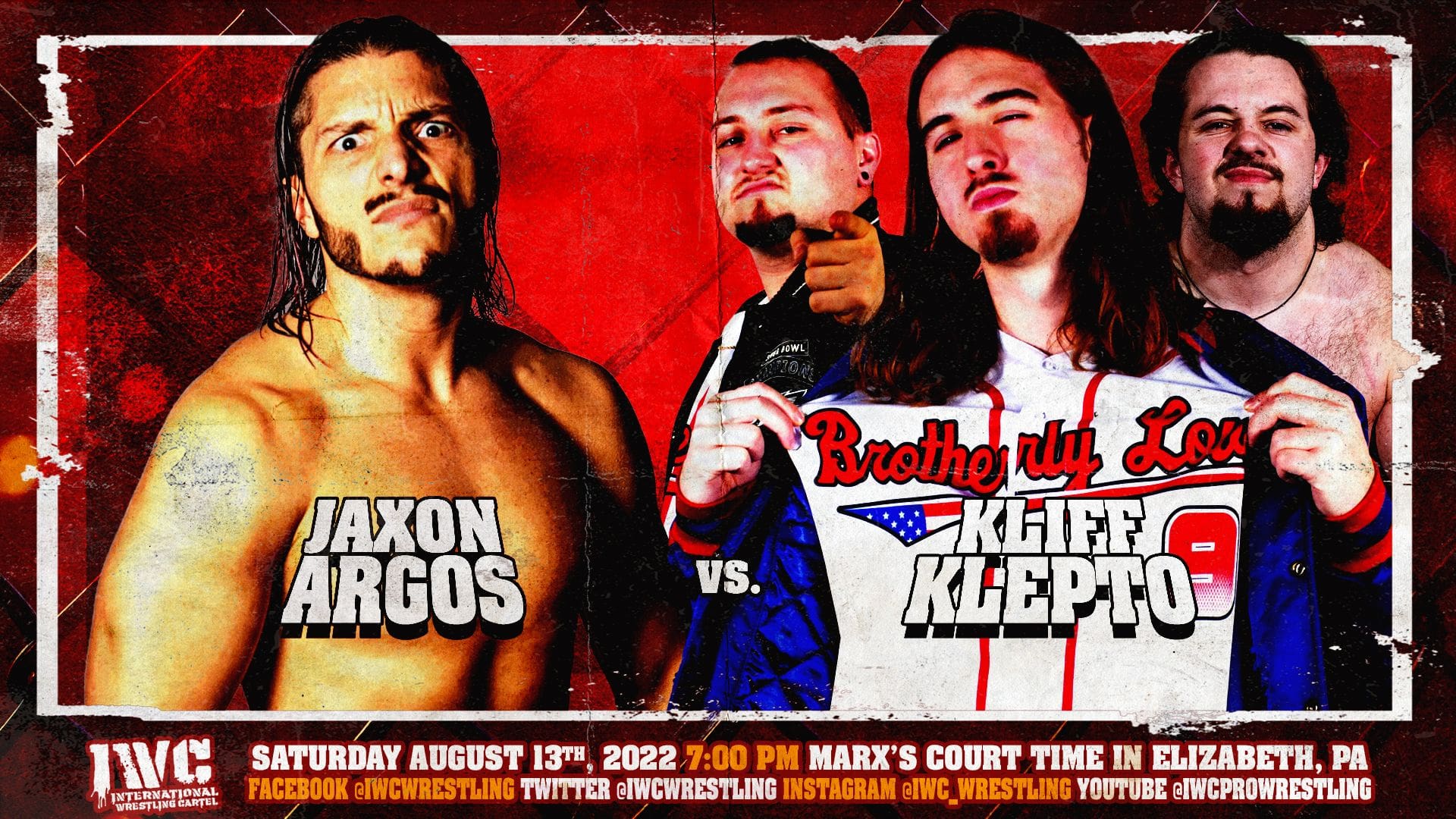 Brotherly Love remained undefeated against the team of JaXon Argos and Chase Gold at Wrestling at the Ball Park. Already taking offense to Brotherly Love claiming to be the best Rookies of the Year (ROTY), Argos is looking for payback and wants Kliff Klepto at Caged Fury on August 13th!! Will Argos knock the whiz out the self-proclaimed but UNDEFEATED ROTY?! Grab your tickets to find out!
Men's Tag Team Match
Facebook Live Pre-Show Special Attraction
Gerard Garrett & Glenn Spectre vs. Good Budz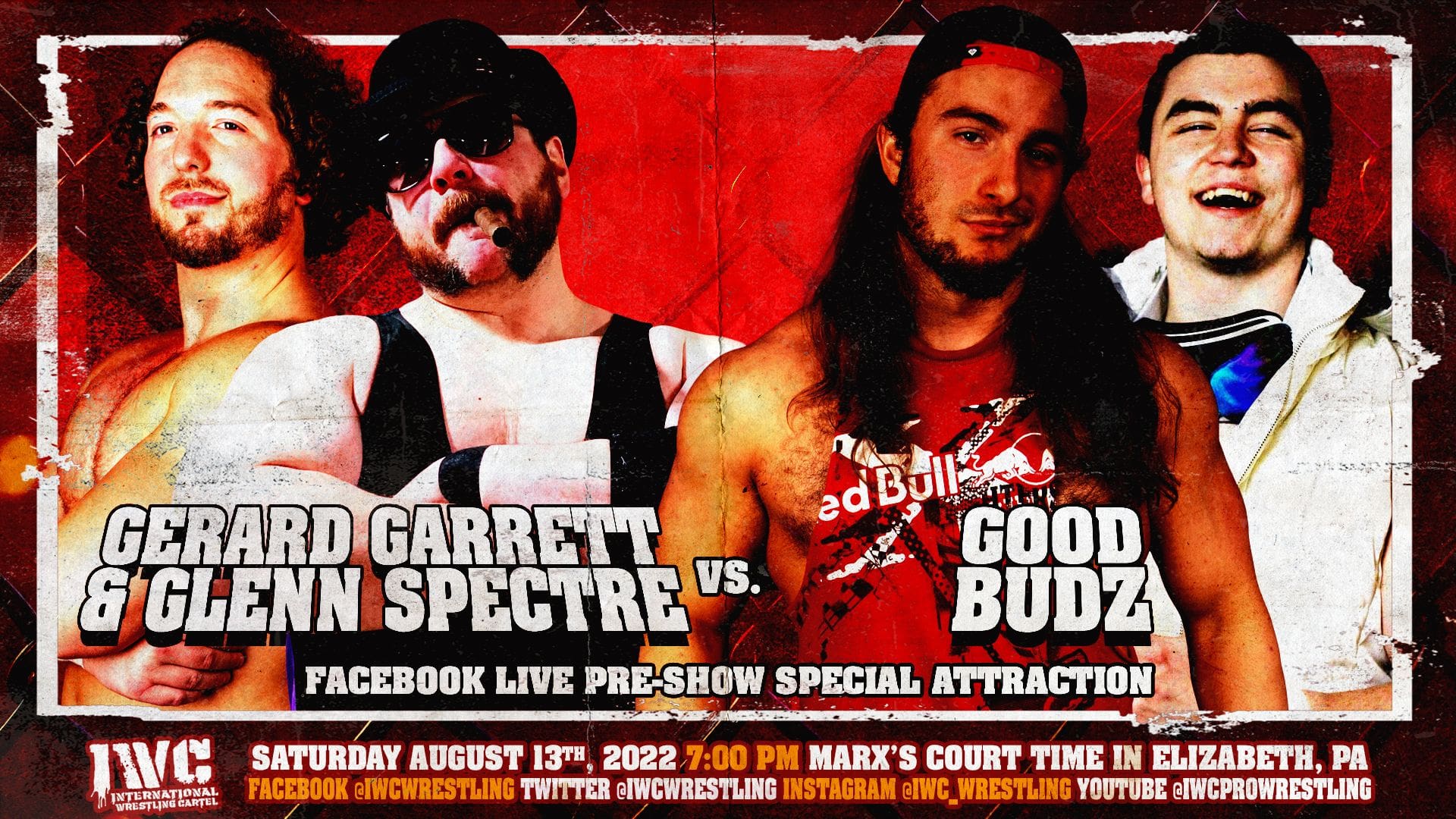 Glenn Spectre is tired of makeshift tag teams and demanded to pick his own partner, the Magnificent Gerard Garrett! Spectre is battled tested and views the Good Budz as entitled deliquents! Meanwhile, the Good Budz keep saying their good buds, but after losing another Title shot, are you two Good, Budz?
Special Announcment from
Cole Karter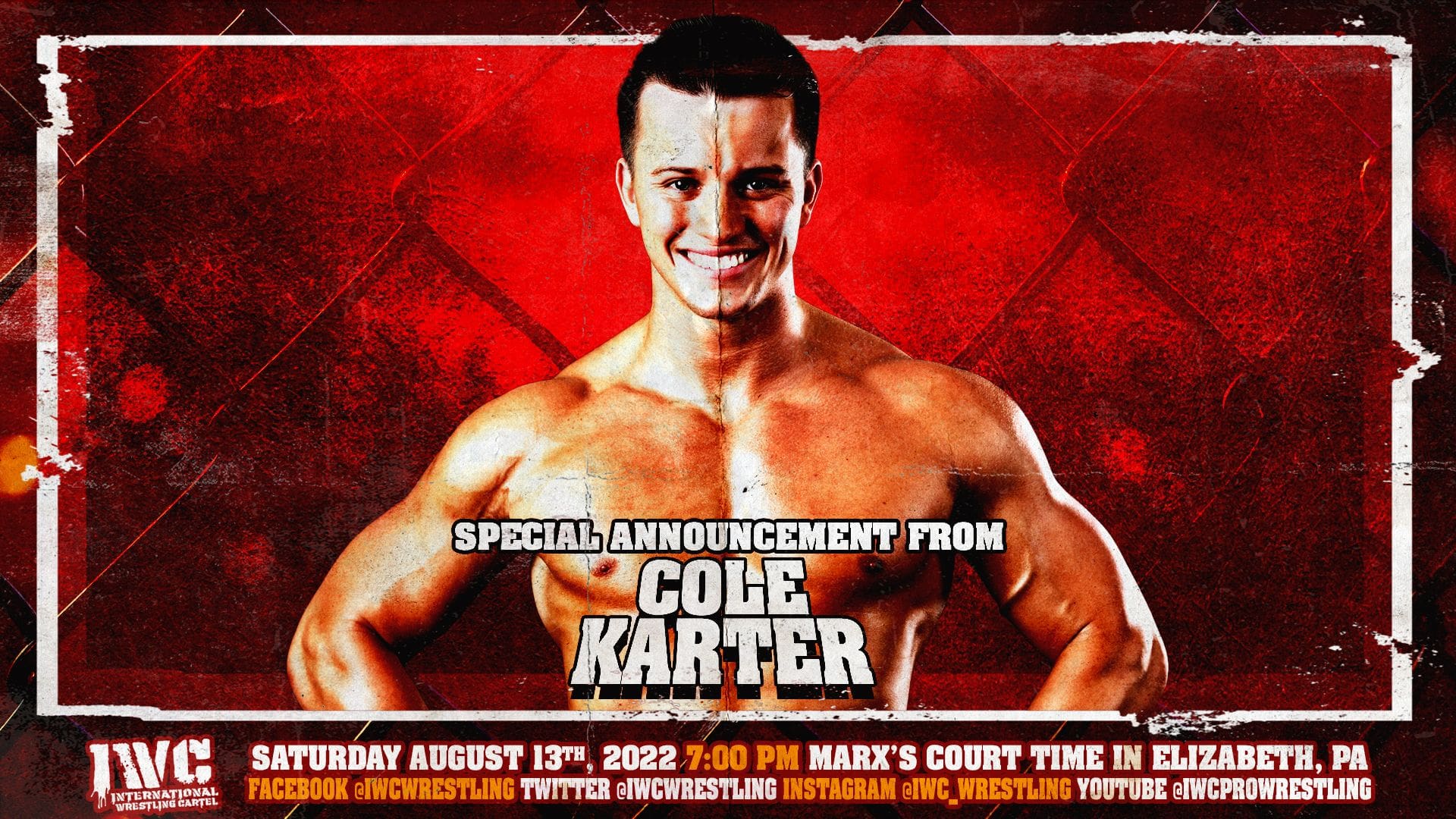 Following the events of Superstar Showdown III, Cole Karter has a special annoucnement for the IWC audience at Caged Fury, this Saturday August 13th!!
Caged Fury is as destructive as the name suggests!  Be sure to get your tickets now before the event is sold out!!