CAGED FURY returns to the IWC on Saturday, August 13th at the Marx Court Time.  With multiple championships on the line, we'll also see the return of  WAR GAMES inside of the steel cage!!!  Money Shot and Team Big League plan to end their fight inside one of the most dangerous matches in IWC history!!  Get your tickets now!  Live action kicks off at 7:00PM!!
Matches Begin at 7:00 PM!
War Games Steel Cage Match
Money Shot & Derek Dillinger vs. Team Big Leauge & Jack Pollock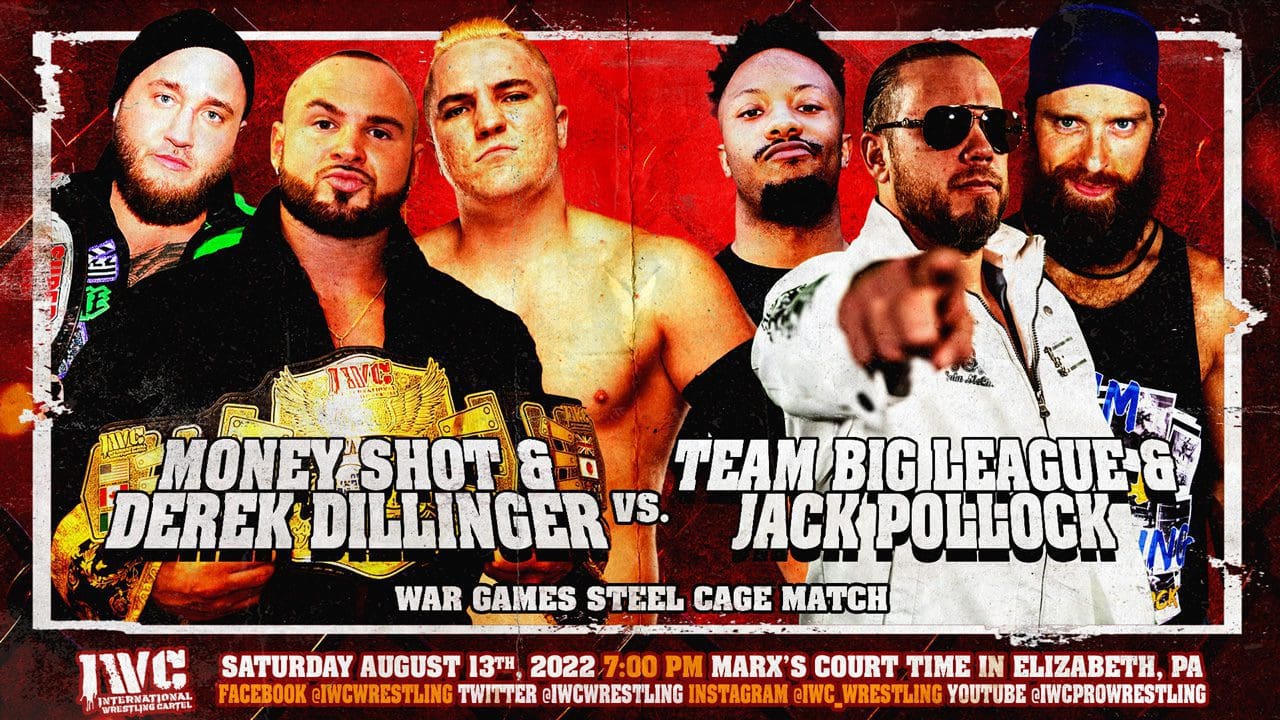 The challenge was made by the IWC Heavyweight Champion Elijah Dean after his victory at Threat Level Midnight, last month. With Dean pinning Jack Pollock at Superstar Showdown 3, Money Shot and Derek Dillinger will have the advantage heading into a War Games Steel Cage Match!! They get their second entrant before John McChesney and Anthony Young, Team Big League, and Jack Pollock. See the Carnage on August 13th!
IWC Women's Championship Match
Ashley D'Amboise vs. Ray Lyn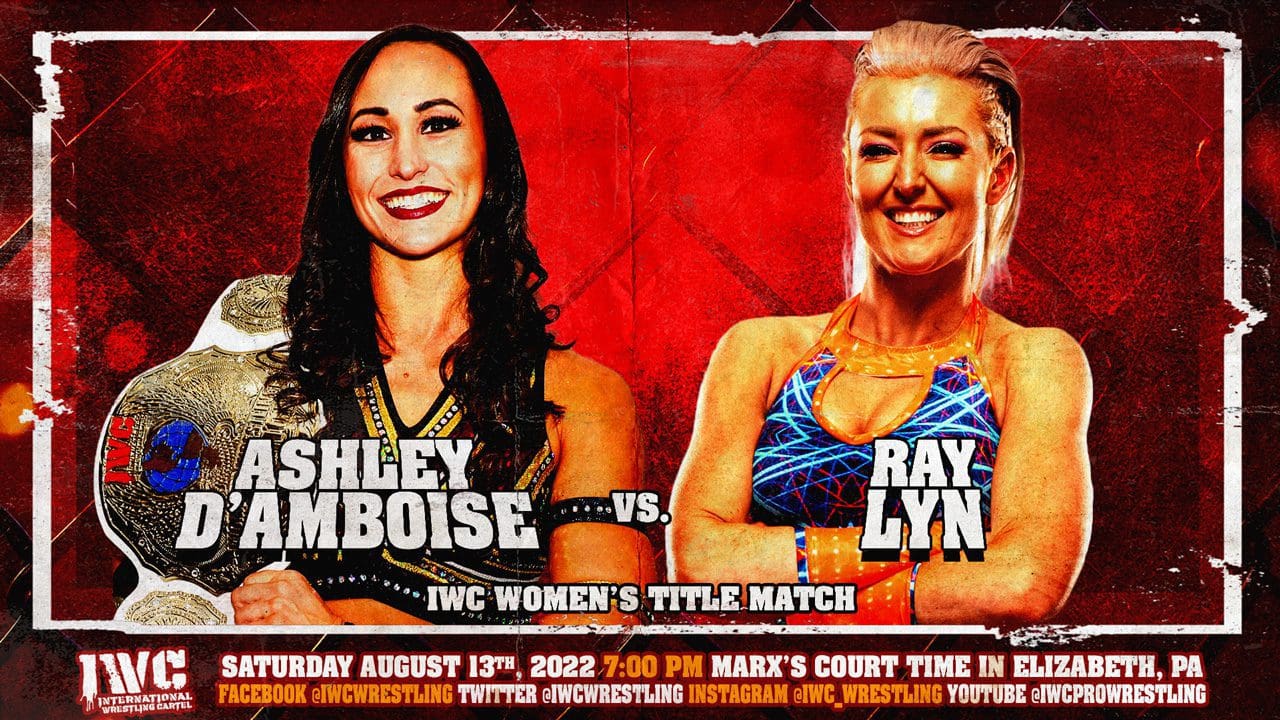 Announced only days ago, IWC Women's Champion Ashley D'Amboise is scheduled to defende her Championship against the longest reigning IWC Women's Champion, Ray Lyn! Having already defeated two former womens' champions, D'Amboise is looking to make a third notch in her title. From stealing the spotlight on Women Of Wrestling to being a Tag Team Champion, will Ray Lyn's accolades be too much for even a focused D'Amboise?
Men's Singles Match
Andrew Palace vs. Katie Arquette's Hand-Picked Opponent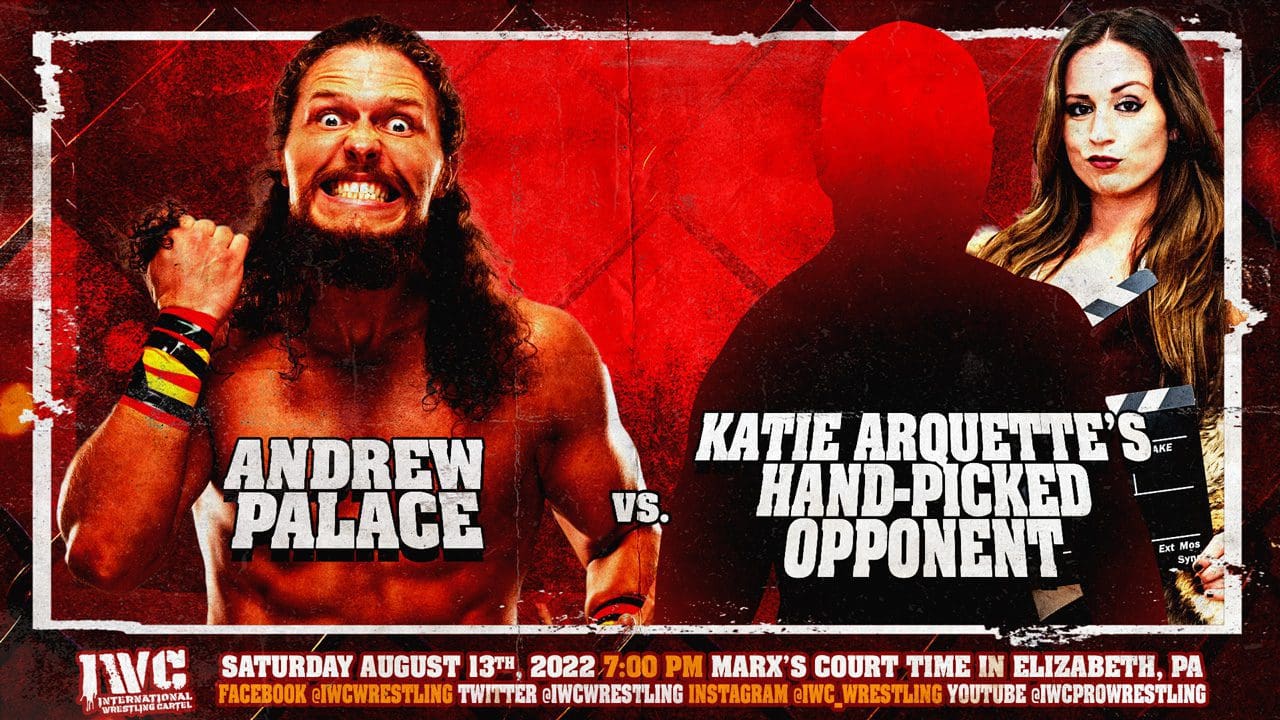 The IWC Fans, Family, and Friends saw Andrew Palace and Catie Brite defeat Katie Arquette and Calvin Couture at Superstar Showdown 3!! But for Palace, all he saw was Katie Arquette as he was dead focused on her throughout the match! Arquette continues to avoid Palace and continues to hand-pick opponents who Palace has never wrestled before. Will the lack of preparation time and the emotional manipulation from Arquette finally be enough to break Palace!?
Caged Fury is as destructive as the name suggests!  Be sure to get your tickets now before the event is sold out!!  And, keep your eyes open for more match announcements leading up to Saturday, August 13th!!