CLEARFIELD COMEBACK would determine the latest Super Indy 21 entrant, Brian Pillman Jr.  The annual Super Indy Tournament returns to Elizabeth, PA for the 21st time!!  The current Super Indy Champion, Derek Dillinger, is entering his first Super Indy tournament while several other competitors, like Cole Karter and Delirious, have not only entered past tournaments but have even won! This high profile Professional Wrestling Tournament and annual tradition can be streamed live on the IWC Network, but there's nothing like being there live!!  Find your tickets now!  Live action kicks off at 7:00PM!!
Matches Begin at 7:00 PM!
Super Indy 21 Entrants:
---
1.
2.
3.
4.
5.
6.
7. 
8. 
---
Men's 4-on-4 Tag Team Match
Money Shot, Jock Samson, & Spencer Slade vs TME, Bill Collier, and Anthony Young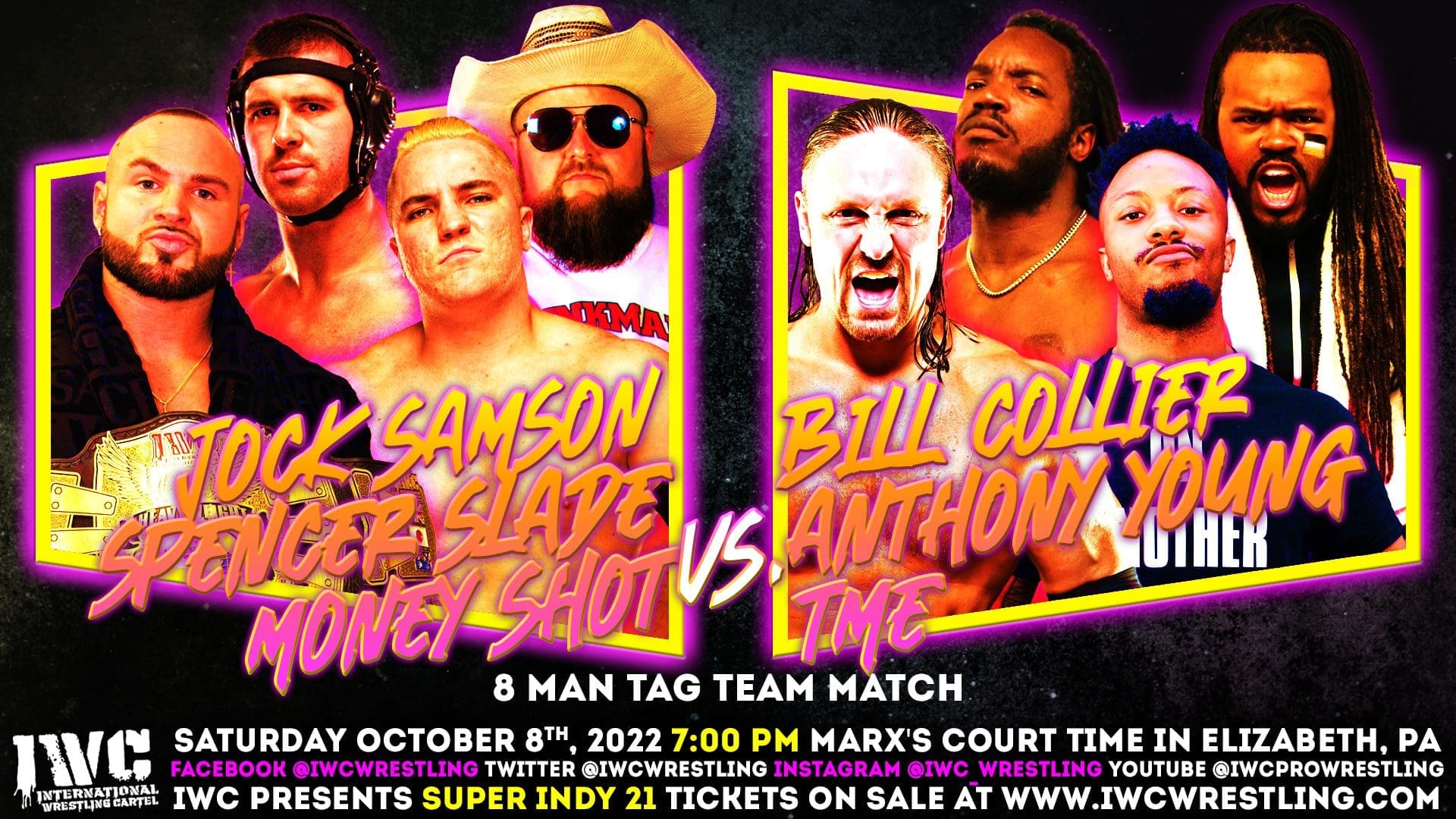 Continuing a Super Indy tradition, IWC's top stars go to battle in the IWC All-Star Tag Team Match! Will these diverse personalities be able to co-exist and get the high profile win for their team?!
Women's IWC Championship Match
Ashley D'Amboise vs Katie Arquette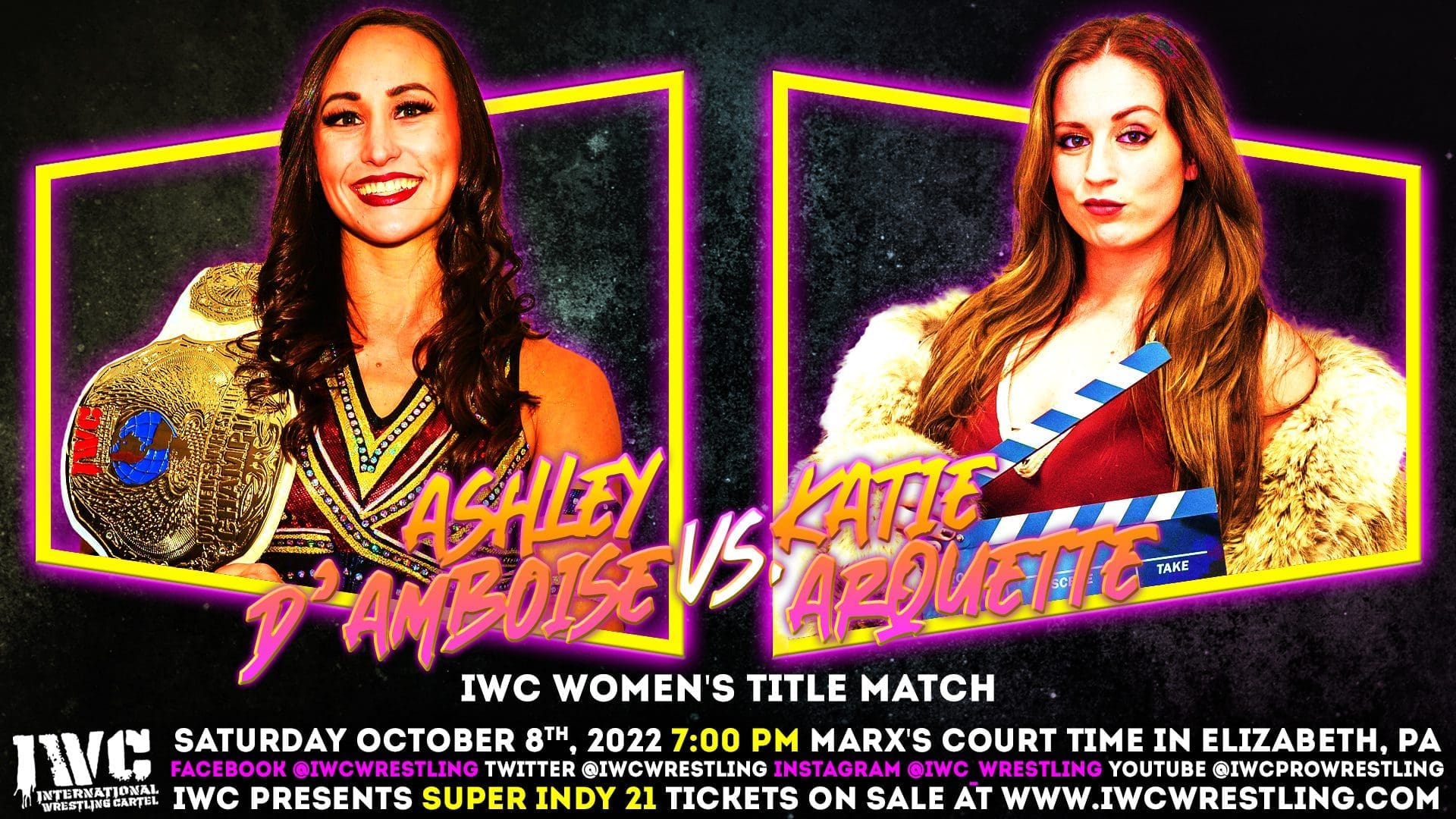 On September 8th, Katie Arquette takes a night off from her pursuit to take out Andrew Palace! She will have the opportunity to recapture the IWC Women's Championship when she challenges Ashley D'Amboise!