IWC presents the 5th Annual Pittsburgh Classic on December 3rd!!  Every Championship is on the line, Friendships will be test, and we'll be hosting the Toys for PIttsburgh Tots Toy Donation Drive.   Bill Collier finally gets his hands on the IWC Heavyweight Champion Elijah Dean, Brotherly Love get their first IWC Tag Team Championship match, and Bulk Nasty looks to settle the score with former best friend Zander Gabriel!  The event will be live on the IWC Network and FITE.TV+, but there's nothing like being there live!!  Get your tickets now!  Live action kicks off at 7:00PM!!
Matches Begin at 7:00 PM!
Men's Singles Match
IWC Heavyweight Championship
Elijah Dean vs Bill Collier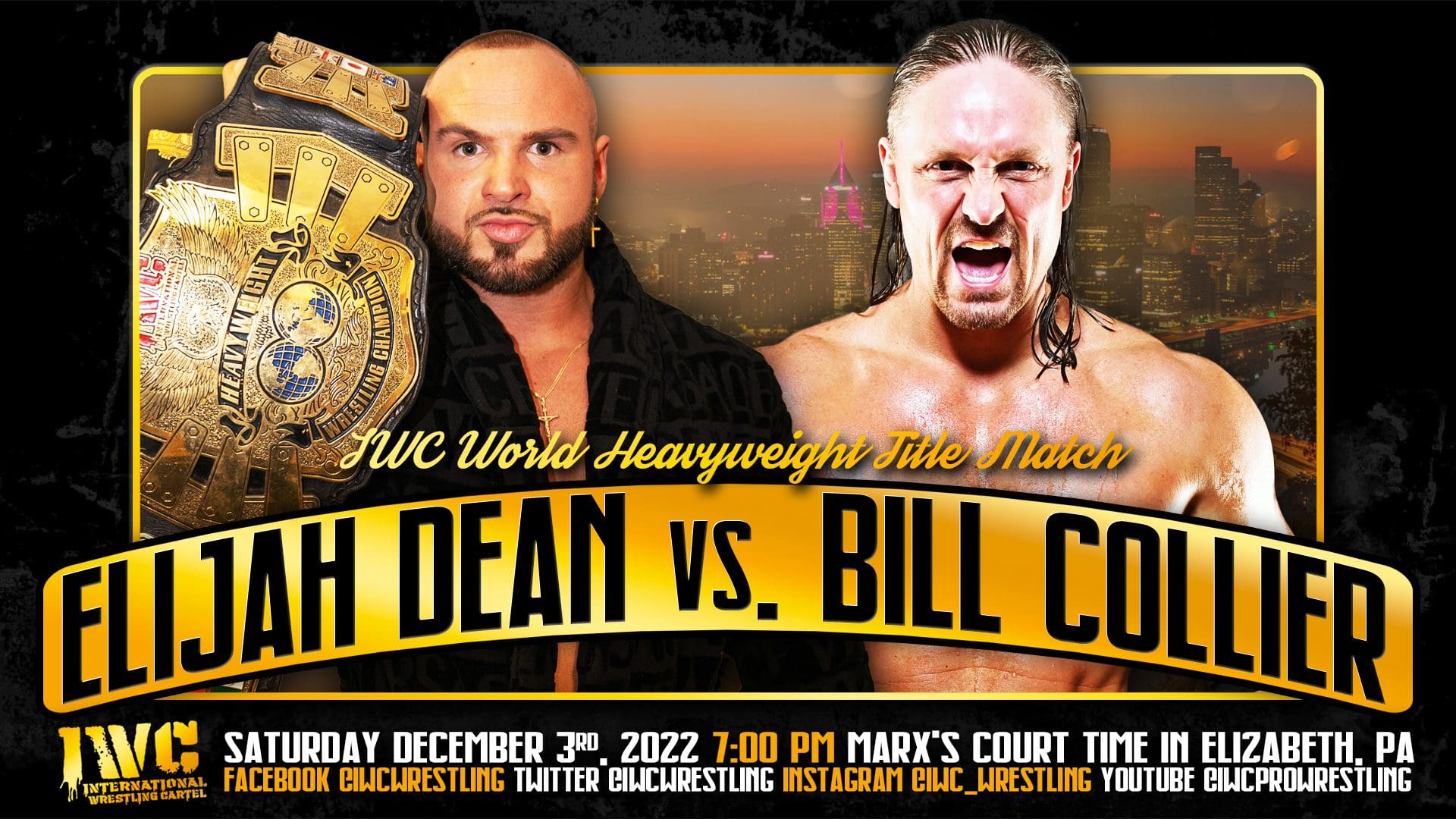 Bill Collier has spent the majority of 2022 fighting through opponents in order to get an IWC Heavyweight Championship rematch against Elijah Dean. While Elijah Dean defeated an exhausted Bill Collier in 5 seconds, both men will have ample time to prepare for one of the biggest title defenses in IWC History.
Men's Tag Team Match
IWC Tag Team Championship
Lebanon Don Joey Moses + Tito Oric vs Brother Love vs TME
It's OFFICIAL! The Undisputed IWC Tag Team Championships are on the line at the Pittsburgh Classic on December 3rd! With a match between
The Lebanon Don Joey Moses
&
Tito Orič
vs TME (
Duke Davis
&
Ganon Jones Jr.
) ending in a Double Disqualification,
Brotherly Love
claimed they deserved a title shot for being undefeated and underappreciated! No strangers to challenges, TME agreed and demanded the Whiz Kids get their opporunity. All 3 teams will be competing for the IWC Tag Team Championships where the must be a winner!
Women's Singles Match
IWC Women's Championship
Ashley D'Amboise vs Ray Lyn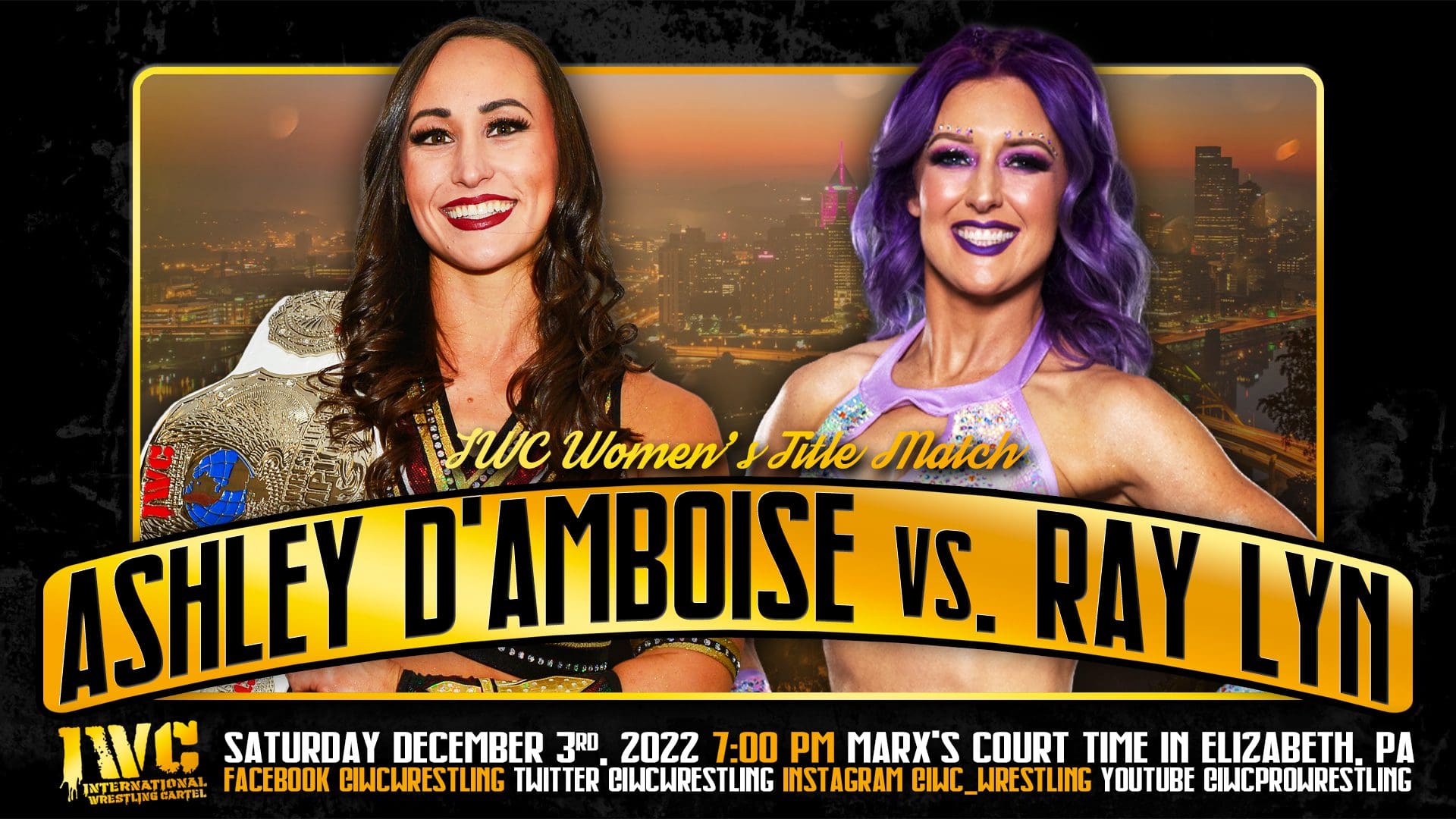 The former, longest reigning, IWC Women's Champion
Rachel Raylyn
has stepped up to challenge Ashley D'Amboise for the Women's Championship on December 3rd at the Pittsburgh Classic. Although Aslhey has defeated almost all opponents in the women's division, could the tenure and veteran experience of Raylyn finally be enough to bring the dominating reign to an end!?!
Men's Singles Match
Zach Nystrom vs ???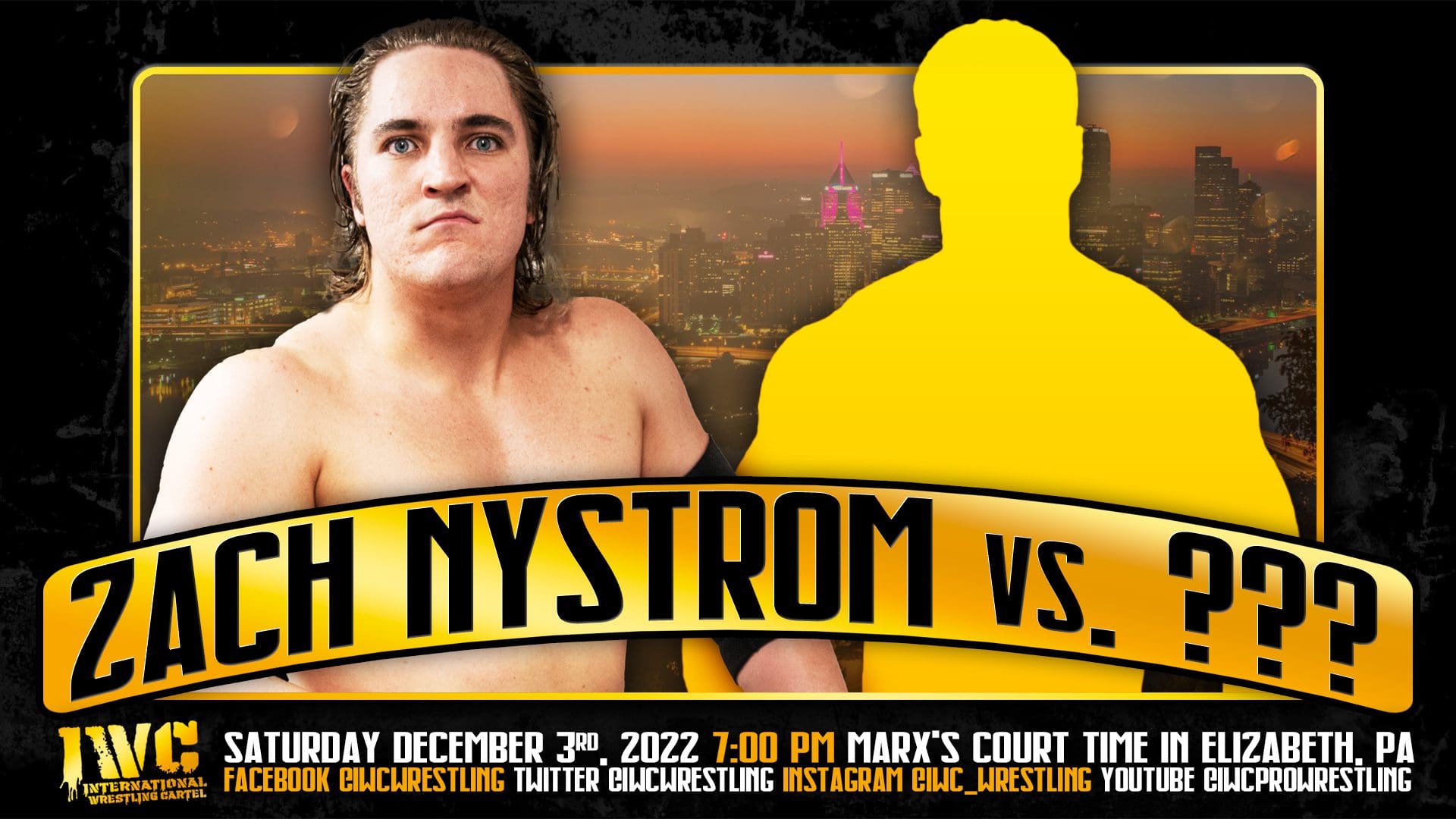 Having been the mystery opponent for Bill Collier at Winner Takes All,
Zach Nystrom
is now scheduled to face the unknown going into the Pittsburgh Classic. Although Nystrom holds wins over former IWC Champions, how can he prepare for a mystery opponent and who could it be?!?
Men's Singles Match
IWC Hish Stakes Championship – Submissions Match
Alexander Apollo vs Spencer Slade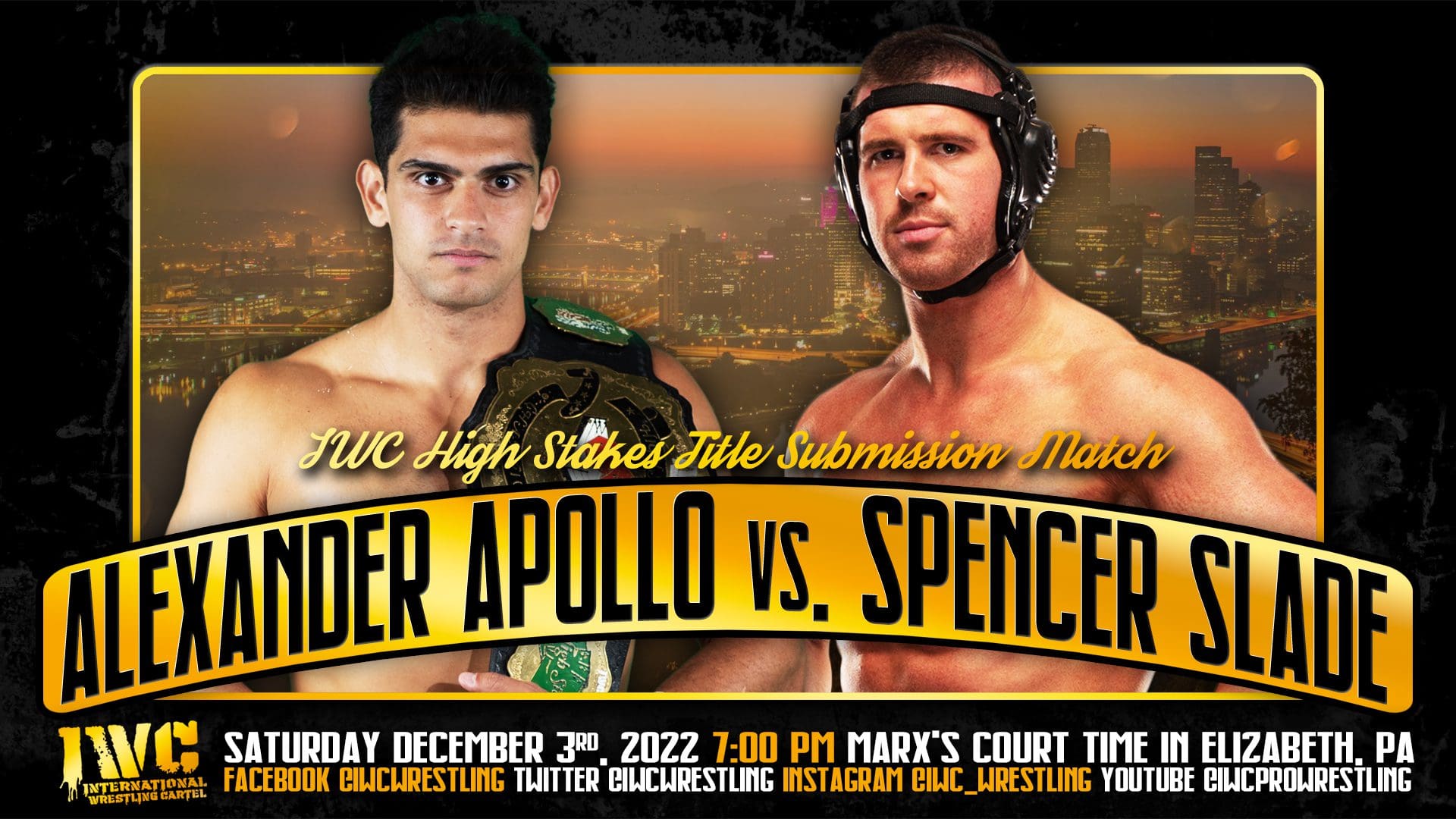 After attacking the IWC High Stakes Champion Alexander Apollo and trapping him in an ankle lock, the Submission Specialist Spencer Slade was challenged to a Submissions Match at the Pittsburgh Classic on December 3rd! At over 470 days, Apollo is the second longest reigning Champion in IWC History, and he aims to to continue that streak against his toughest opponent to date!
Men's Singles Match
Zander Gabriel vs Bulk Nasty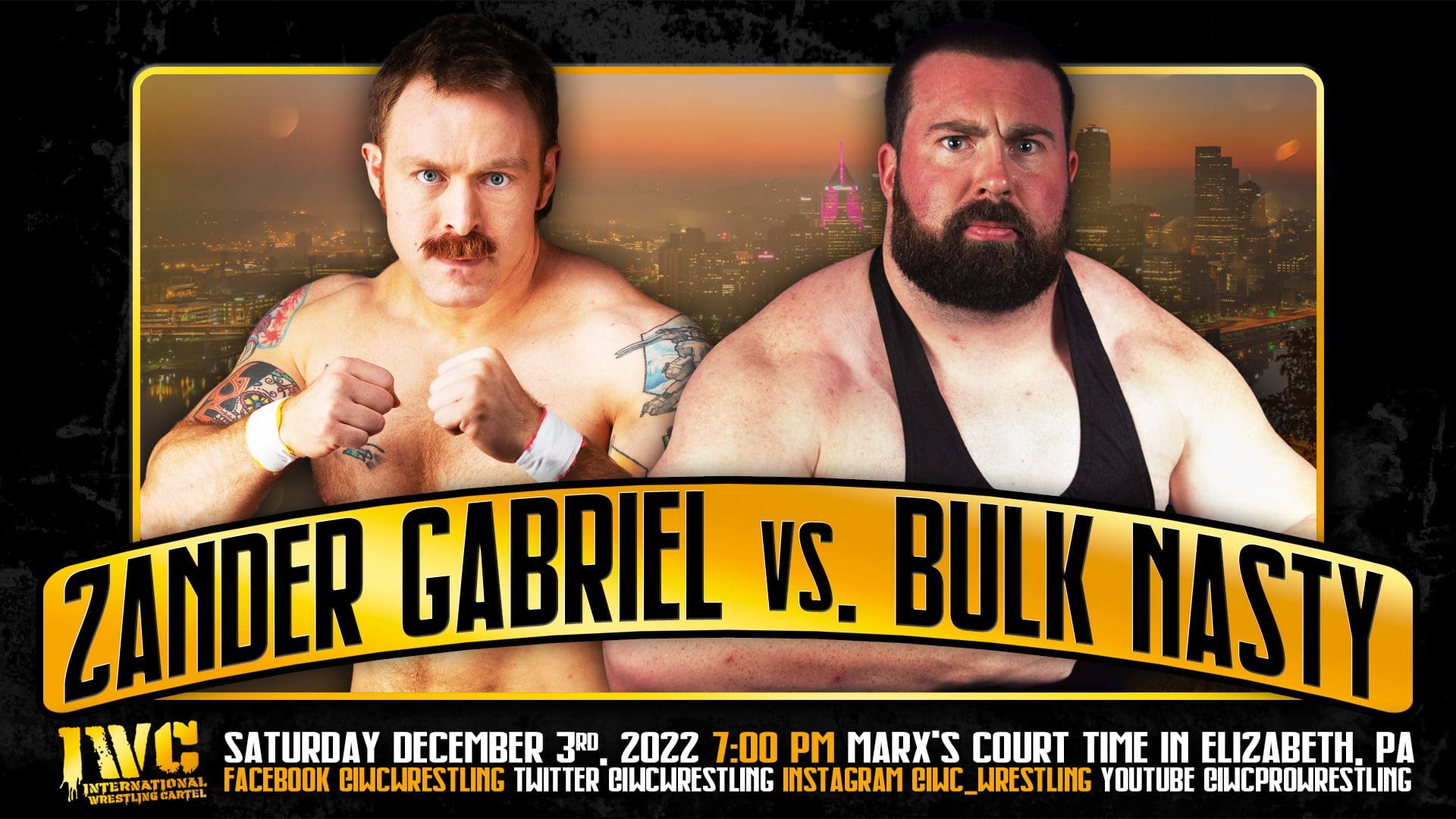 After years of being paired together and even IWC Tag Team Champions, Zander P. Gabriel would turn his back on his "Best Friend" and low blow Bulk Nasty, leaving him alone in the ring. Now, the two are scheudled to face one another on December 3rd at the PIttsburgh Classic. Will Zander's knowledge of Bulk Nasty give him an edge or will Bulk's size and strength be too much for him to handle!?!
Men's Singles Match
RC Dupree vs Andrew Palace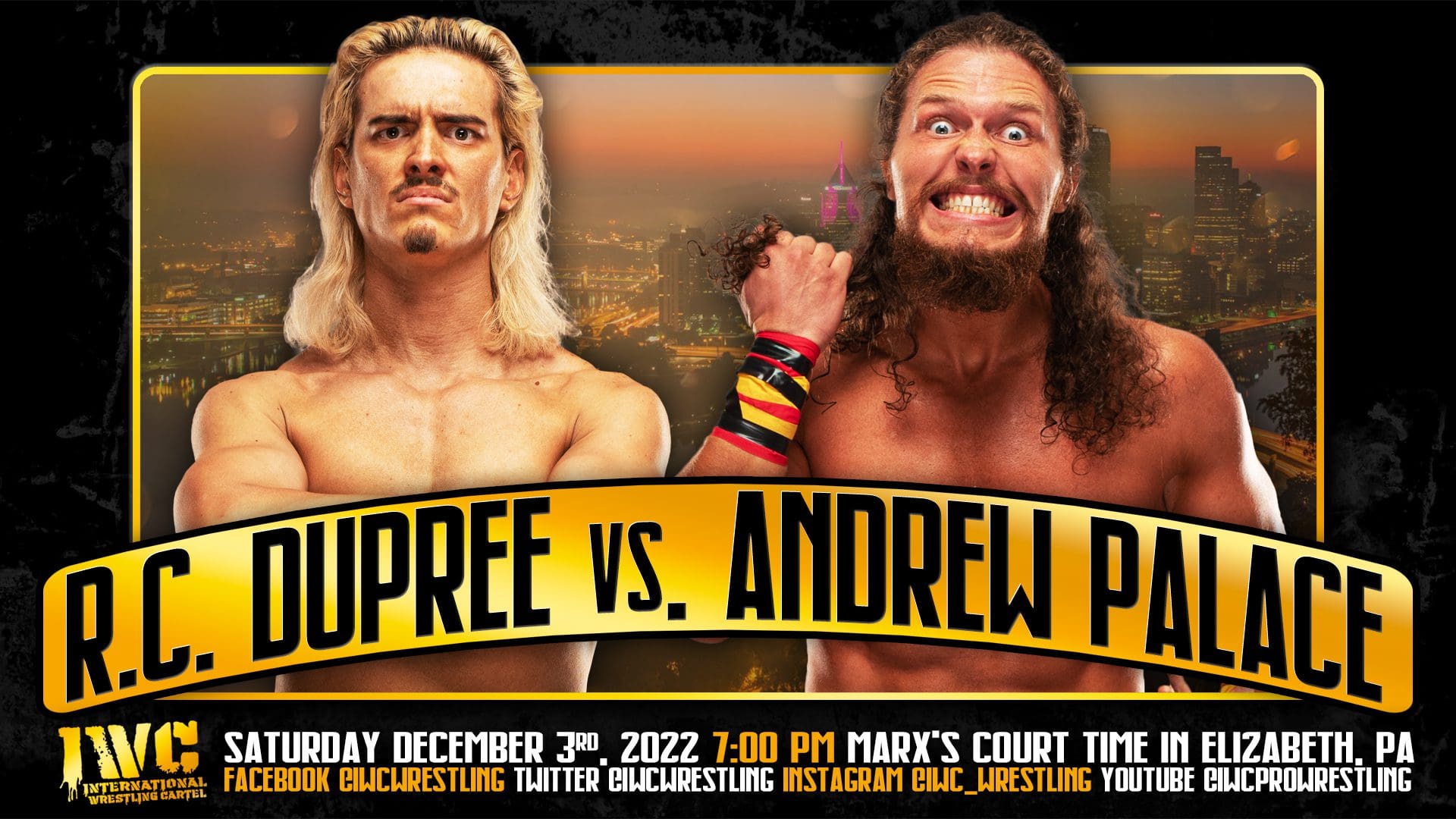 Andrew Palace has finally overcome all the obstacles Katie Arquette has thrown in his way, but at what cost?!? While Palace had been looking for answers and redemption, RC Dupree returned to the IWC just a month ago and seems to have set his sights on the Palace and Arquette saga…but why?!? Palace aims to get answers when these two square off for the first time ever in singles competition at the Pittsburgh Classic!!
5th Annual Pittsburgh Classic Battle Royal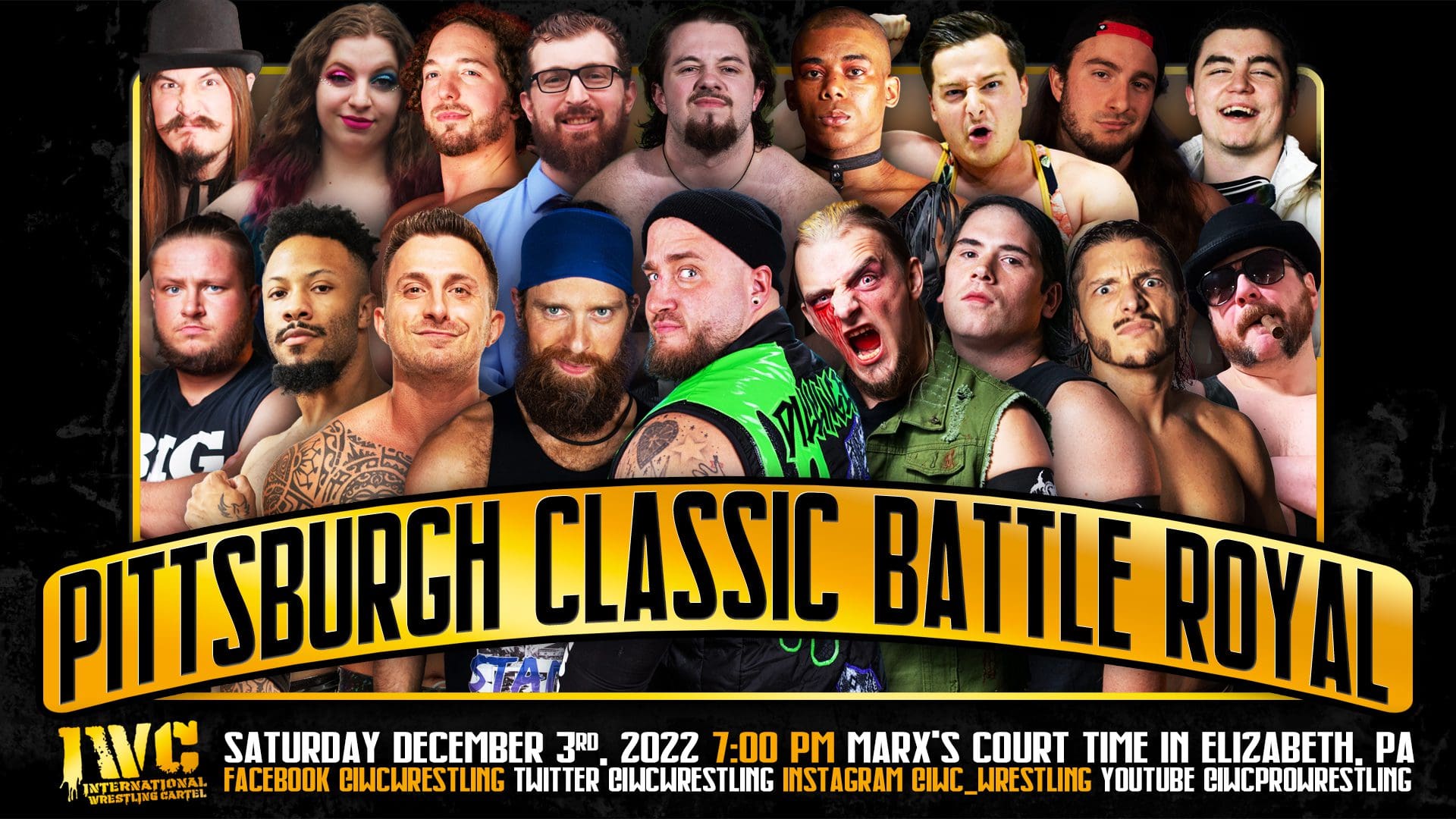 The 5th Annual Pittsburgh Classic Battle Royal is set for December 3rd!! With veterans, fan favorites, and first time entrants all competing to win the prestigous Pittsburgh Classic, who do you think is walking away with the victory!?!
***
***
Standyby as more matches are announced.  Prepare for IWC's 5th Annual Pittsburgh Classic Saturday Decemeber 3rd!  Tickets are available now!!