The infamous RESET BUTTON returns on February 4th with IWC RELOADED 9.0!  It has become to be known as the most unpredictable night in all of professional wrestling.  All IWC Champions will defend their titles against mystery opponents randomly chosen by the RESET BUTTON.  Literally anyone can be selected.  From WWE Legends, to current TV Stars, to IWC Vets, or even YOU!!  Just take a look at some of our most shocking surprises of the past.
Matches Begin at 7:00 PM!
Men's Singles Match
IWC Heavyweight Championship
Bill Collier vs [Reset Button]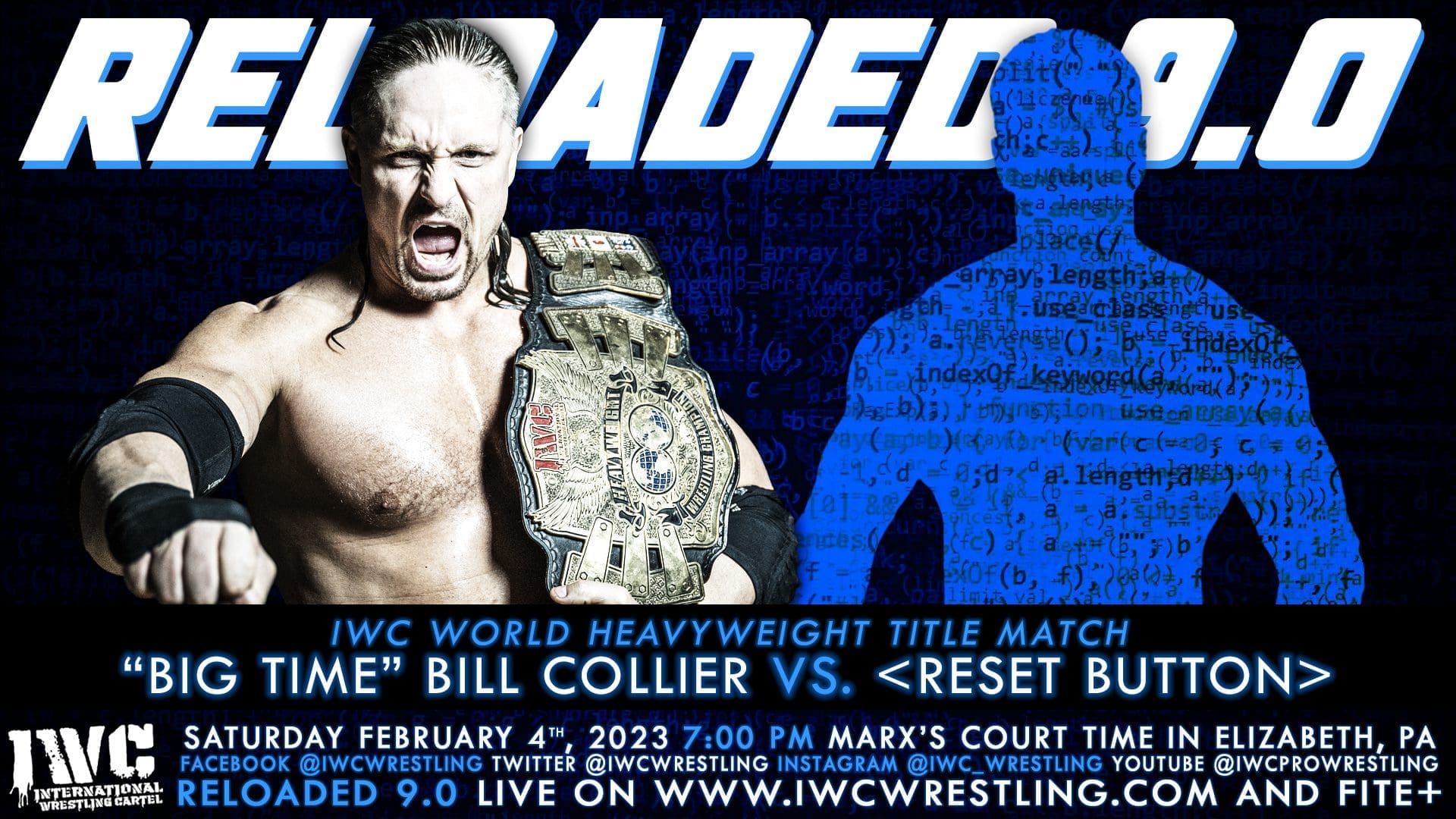 For his first IWC Heavyweight Championship defense, "Big Time" Bill Collier has little to no time to prepare for his competitor because he'll be at the mercy of the Reset Button.  Or, whoever the Reset Button selects may be at Bill's mercy given "Big Time's" ability to always pull out the big win!
Women's Singles Match
IWC Women's Championship
Ray Lyn vs [Reset Button]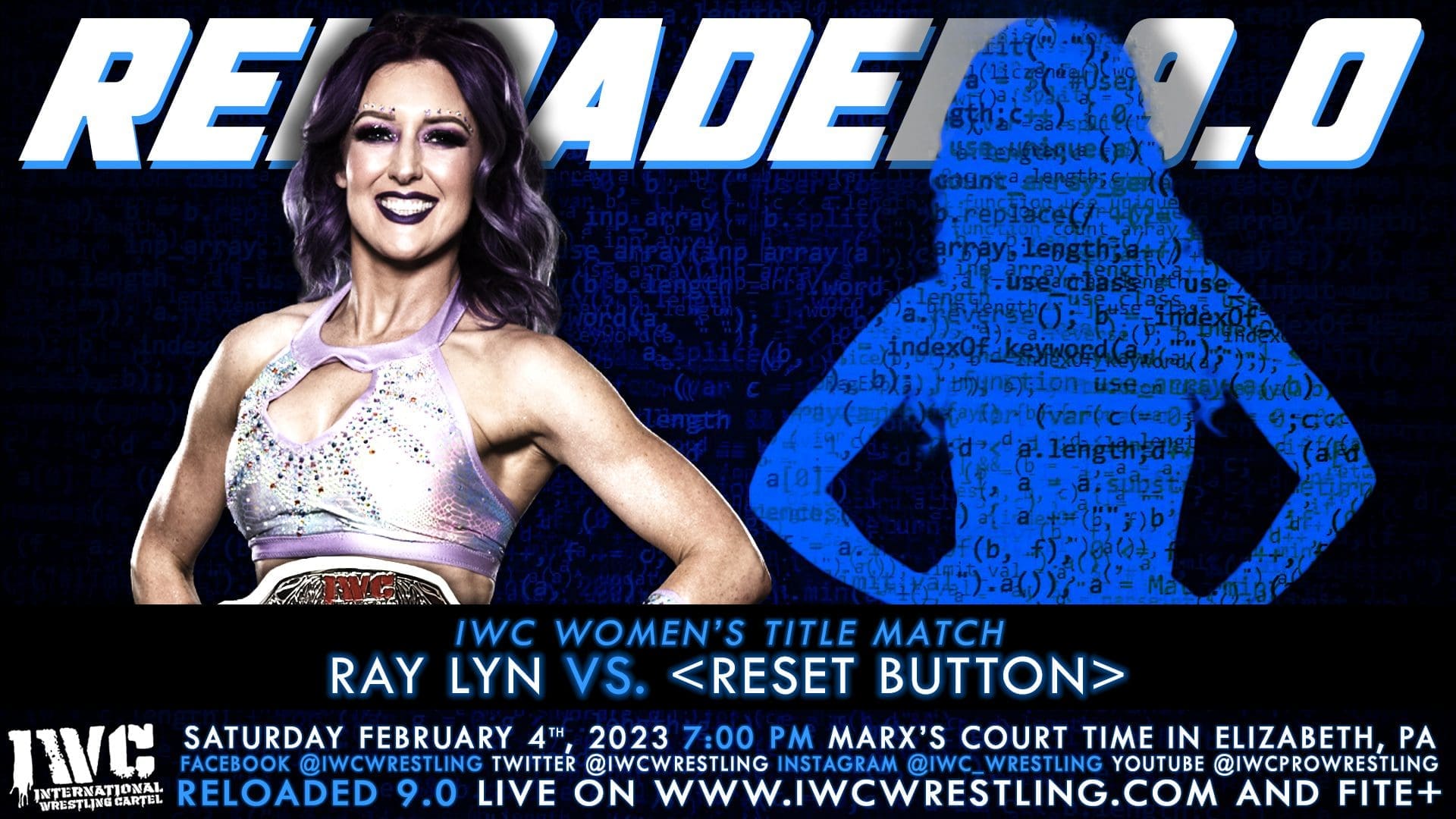 Another first Championship defense, the new IWC Women's Champion Ray Lyn is set to fight a randomized oponent picked by the Reset Button!  From Chelsea Green to Shotzi Blackheart, who could the Reset Button possibly select!?!
Men's Singles Match
IWC Super Indy Championship
Cole Karter vs [Reset Button]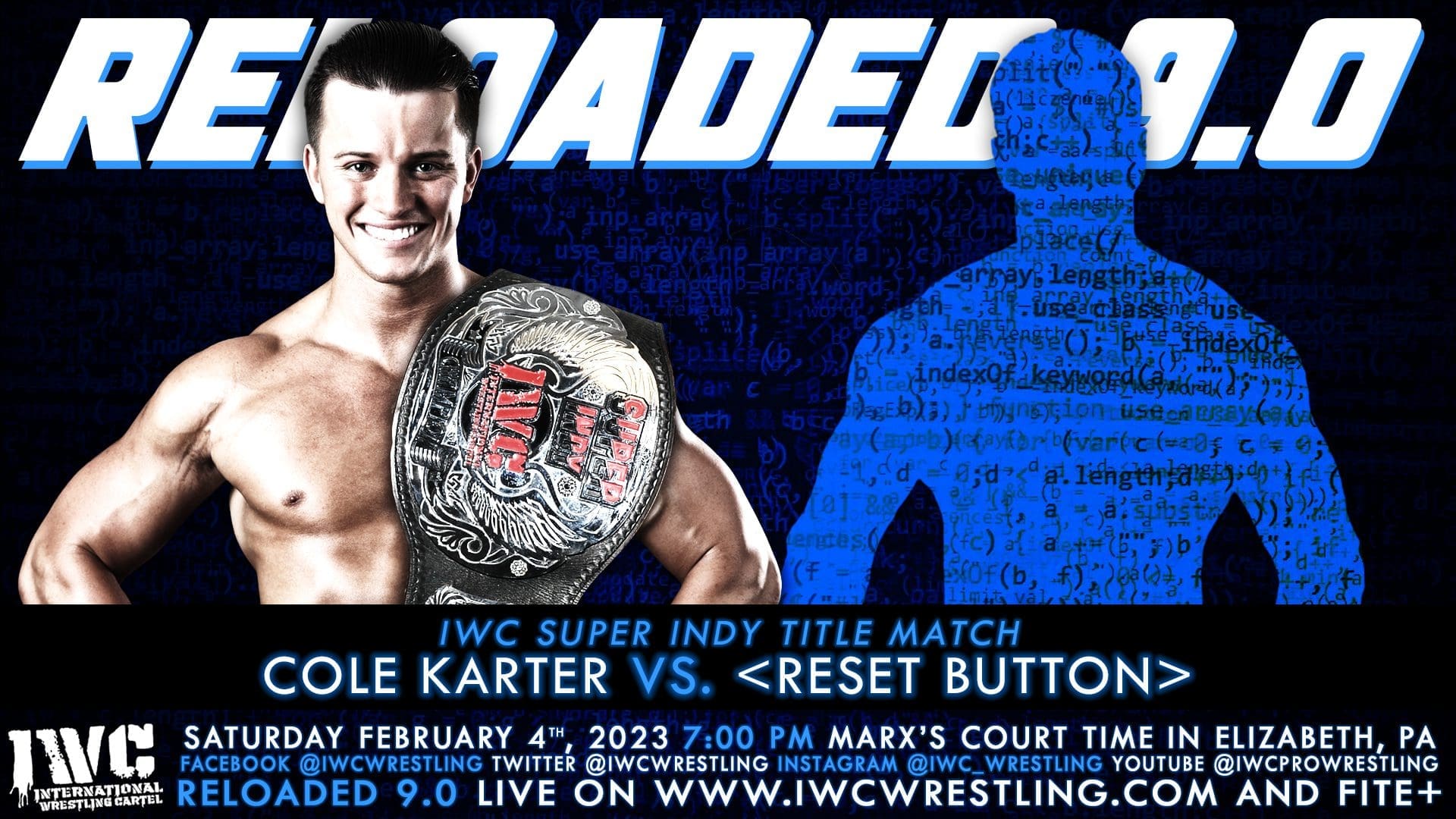 After one of the most dominant IWC Super Indy Championship defenses in IWC History, Cole Karter embarassed Jock Samson and sent him running with his tail between his legs!!  Now, the Amazing and Athletic Cole Karter will defend his title against a randomized opponent selected by the Reset Button!! As always, meet some of your favorite IWC wrestlers at the Carriage Inn afterparty where we know the Devilishly Handsome Cole Karter will still be your IWC Super Indy Champion!
Men's Singles Match
IWC High Stakes Championship
Spencer Slade vs [Reset Button]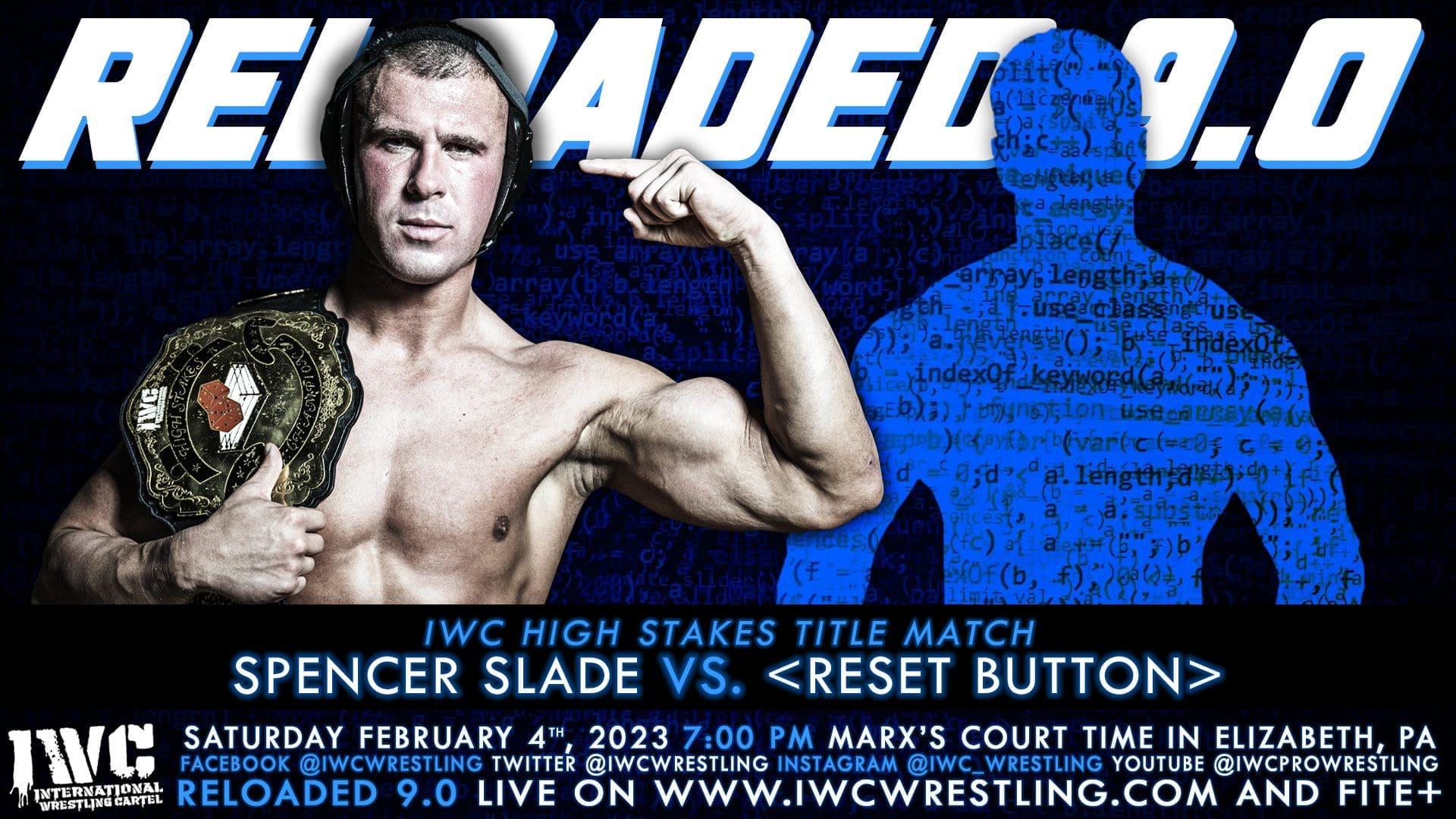 The brand new IWC High Stakes Champion, Spencer Slade, introduces his new spin on the High Stakes title of old. Instead of a unique stipulation favoring either opponent, Spencer is instilling Slade Rules to test all his challengers' ability to be a top athlete within the IWC.  Will these rules bring out the best challengers IWC has to offer!?!
– No Rope Breaks
– 5 Count to the Floor
– No offensive maneuvers from the top rope
Men's Tag Team Match
IWC Tag Team Championships
Brotherly Love vs [Reset Button]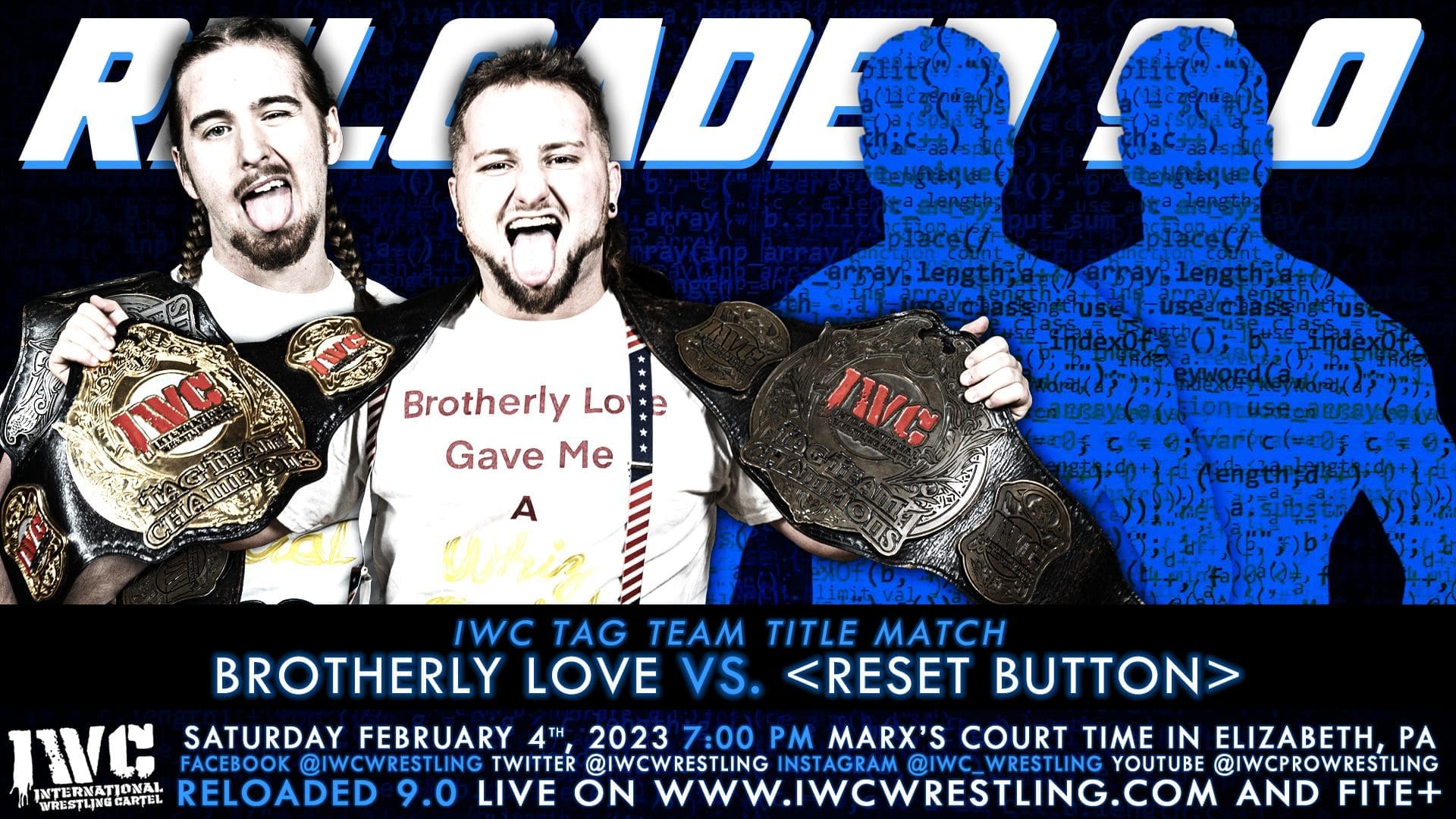 At least one group of men hope the Philadelphia Eagles are still in the Playoffs come February 4th and those are your new IWC Tag Team Champions Brotherly Love.  After surviving a Street Fight to end 2022, the new IWC Tag Team Champions are ecstatic and ready to take on all challengers, regardless of who the Reset Button selects!
16-Person Gauntlet Style Battle Royal
IWC Reset Button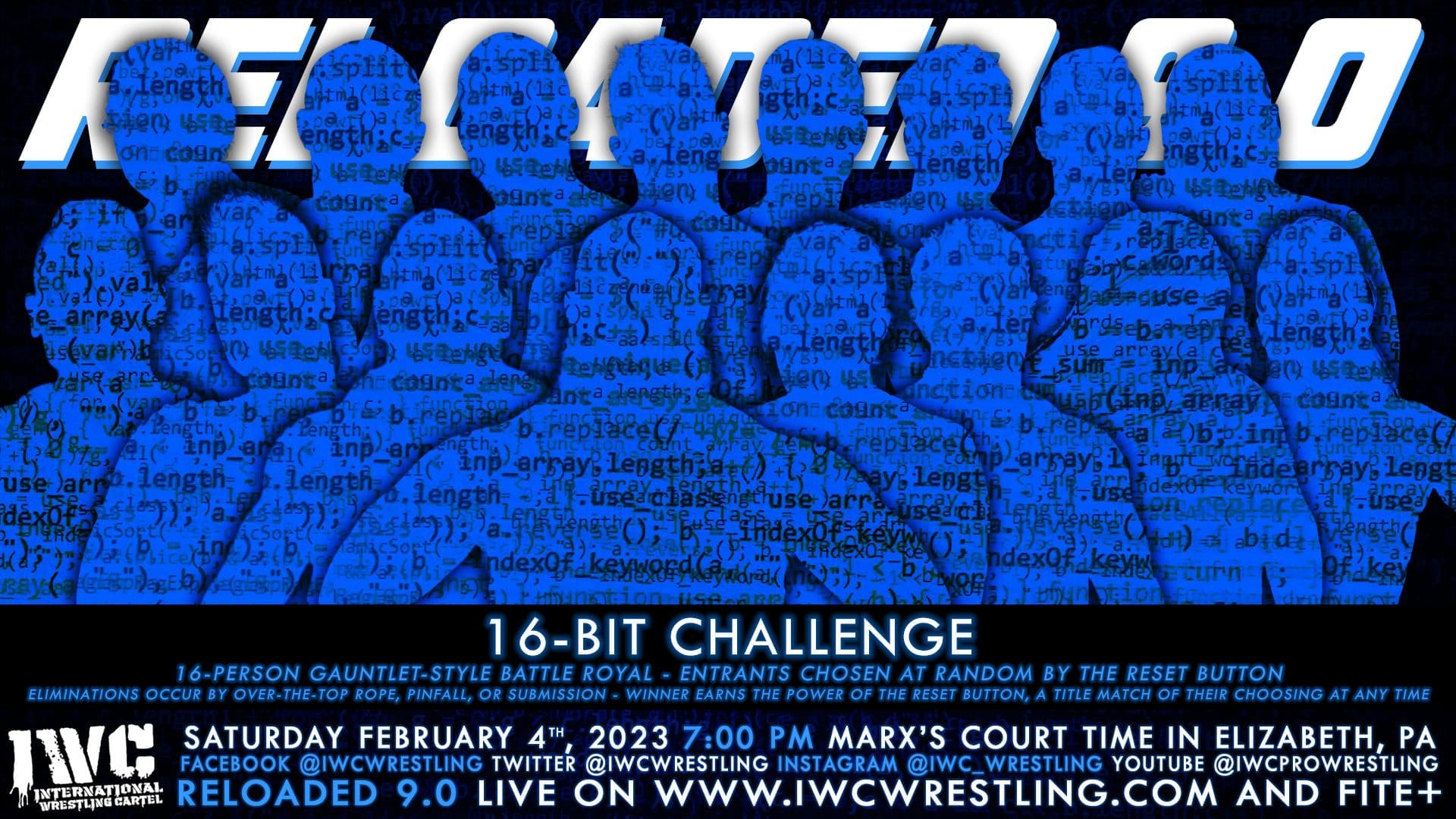 It's everyones favorite match, and it's BACK!  The 16-BIT Challenge! 16 competitors are chosen at random intervals.  The last one standing earns a shot at any IWC Championship whenever and wherever they want!
Men's Singles Match
Jamie Jameson, w/ Zander Gabriel vs Bulk Nasty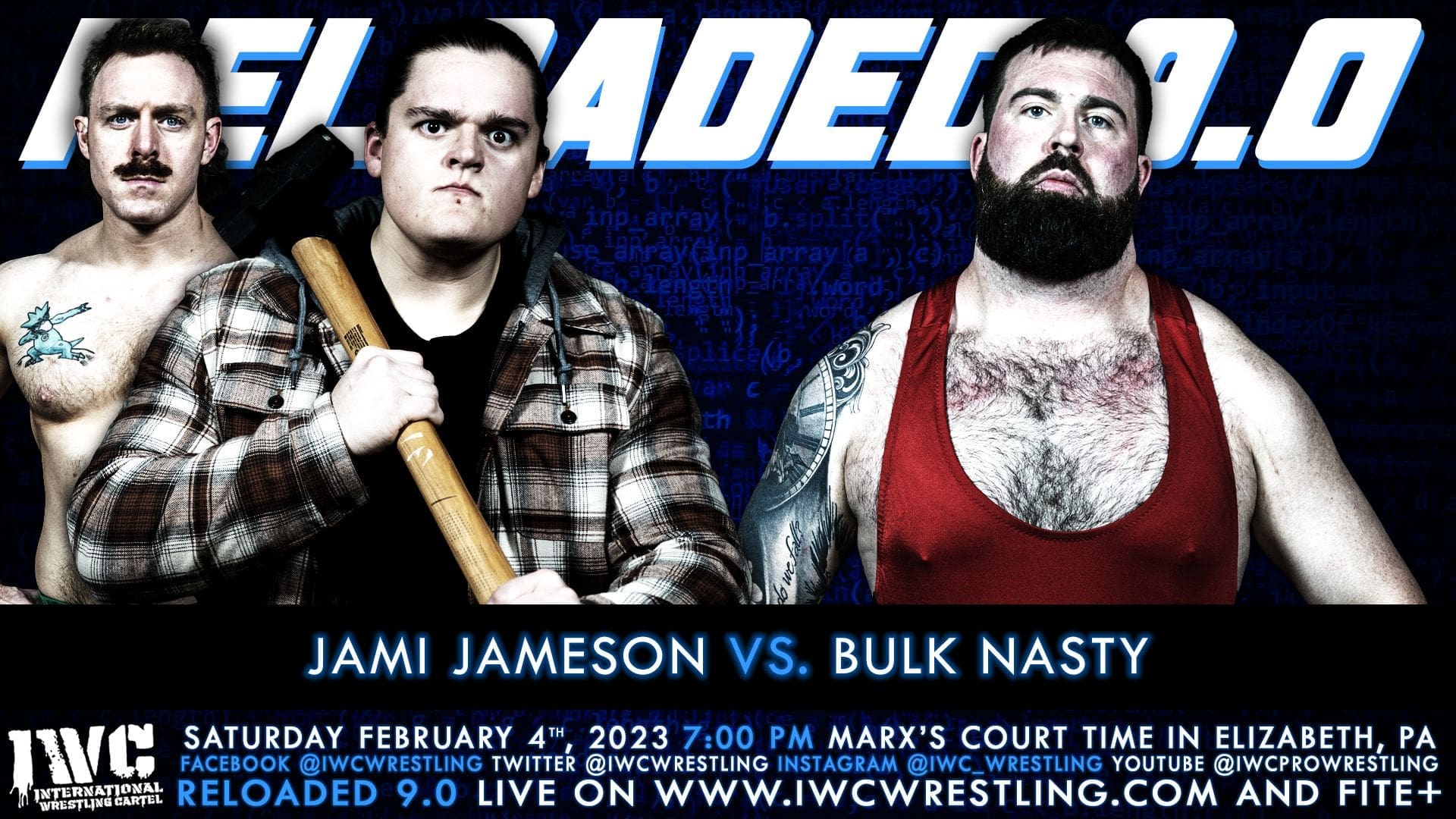 Jami Jameson made a statement at the Pittsburgh Classic when he attacked Bulk Nasty mere seconds after his match. With a new 'Best Friend' and new mentality, could Jami capitalize on this chance to take down a top IWC Athlete or will Bulk smash Jami and rip Zander P. Gabriel too!?!
Men's Singles Match
Jason Gory vs Alexander Apollo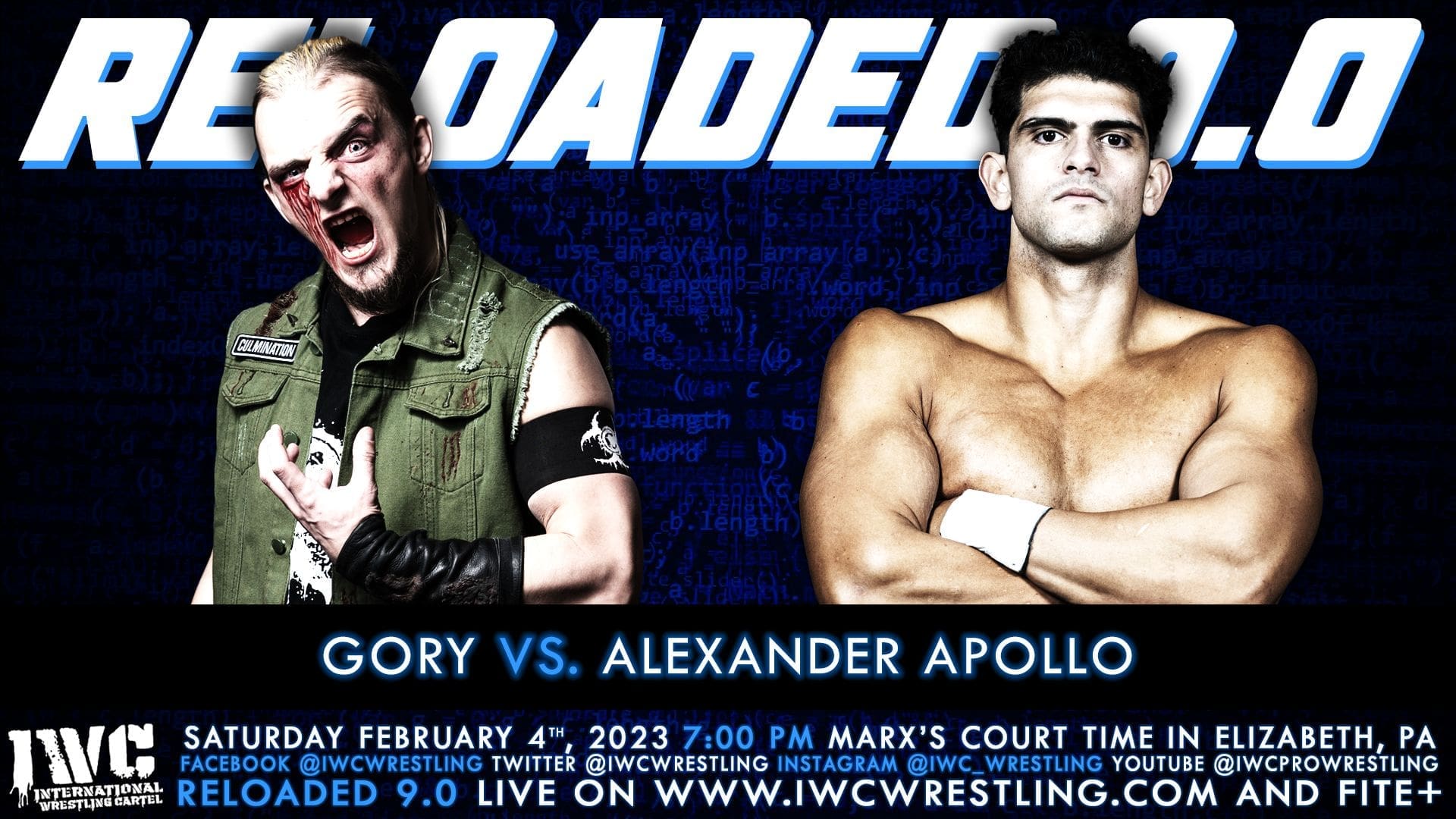 Coming off the longest reigning High Stakes Championship reign in IWC History, Alexander Apollo goes one-on-one with the leader of the Culmination, Jason Gory! With no special stipulation or chance-opponent, the contest will feature two of the most successful athletes in IWC jockeying for position. Could this set Apollo on a path back to the IWC High Stakes Championship or put the Culmination in line for a title shot!?!
***
***
Only a fewingside seats remain (don't worry, we have unlimited General Admission) ! But don't miss your chance to see the most unpredictable night in wrestling UP CLOSE!  Mystery WWE Legend in the house!  Tickets are available now!!