IWC Wrestling celebrates our TWENTY SECOND Anniversary on March 25th, and this year we have a new special guest! Two Time WWE Hall of Famer, DX and nWO member X-PAC will be making a very rare appearance!  You saw him on WWE RAW's 30th Anniversary, now meet him in-person! Meet and greet with X-Pac starts at 5:30 at Marx's Court Time Sports Center in Elizabeth, PA, then the best wrestling on the independent scene begins at 7:00!  More info and match announcements coming soon!
* $30 per Autograph // $30 per person photo with X-Pac // $50 Combo for Autograph AND photo.
**An event ticket must be purchased for entry into the meet and greet.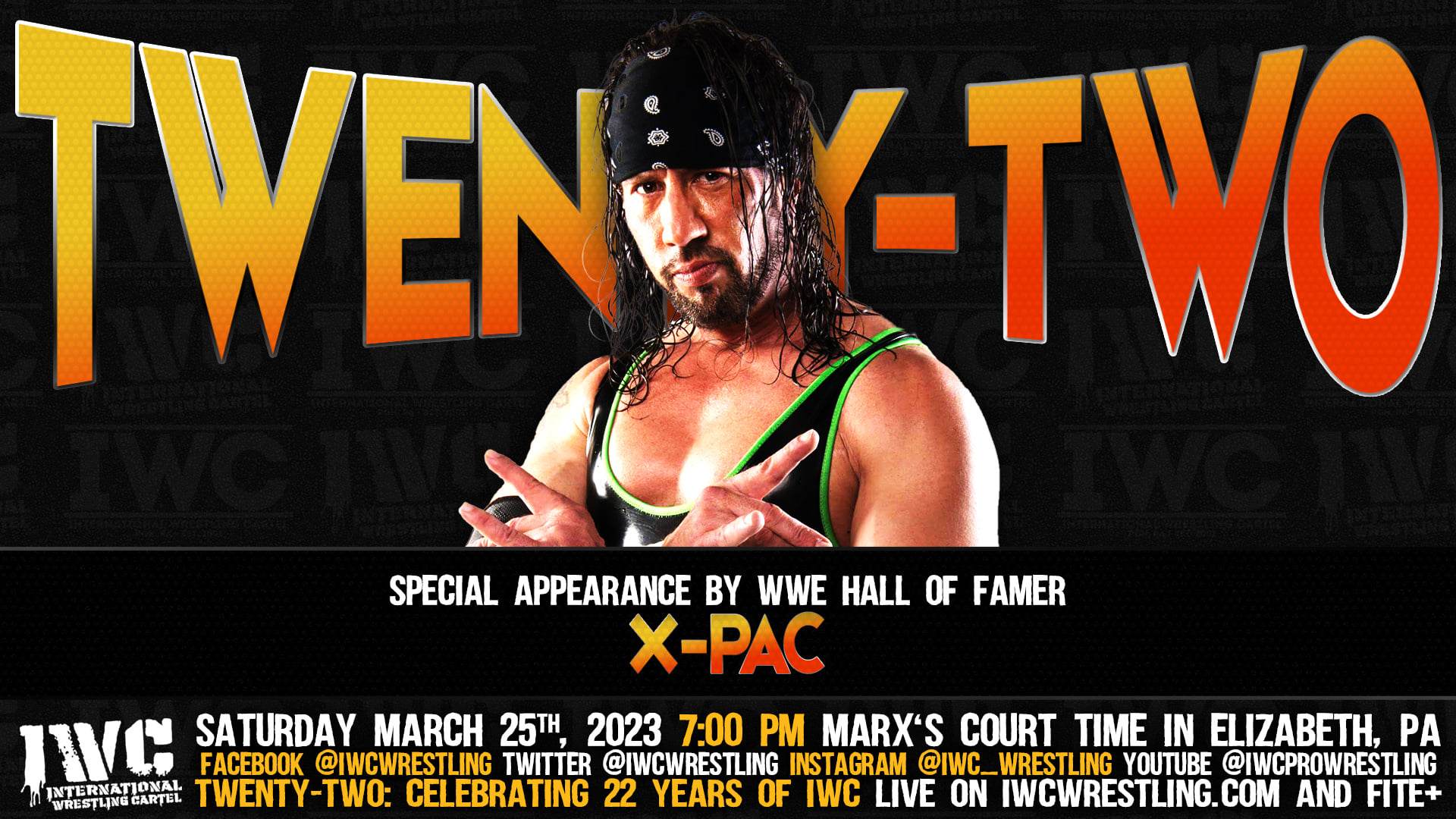 We also invite you to join us at the same venue on February 4th for the most unpredictable night in Wrestling!  All IWC Championships will be defended vs. mystery opponents randomly selected by the infamous RESET BUTTON!  We already know a mystery WWE Legend will be in the building, along with AEW/ROH stars!