SUPERSTAR SHOWDOWN is back and this time IWC has invited vintage and legendary wrestlers from all over!!  On April 29th IWC takes over the CFSBank Event Center in Belle Vernon, PA when they bring you WWE Hall of Famers Rob Van Dam, in Action, and Jake 'the Snake' Roberts!!  With even more legends to be announced, stay tuned for IWC match announcments featuring our Heavyweight and Women's Championships!!!
Find your tickets now or stream live on FITE+ and the IWC Network!!!
WWE Legend and Hall of Famer
Jake 'The Snake' Roberts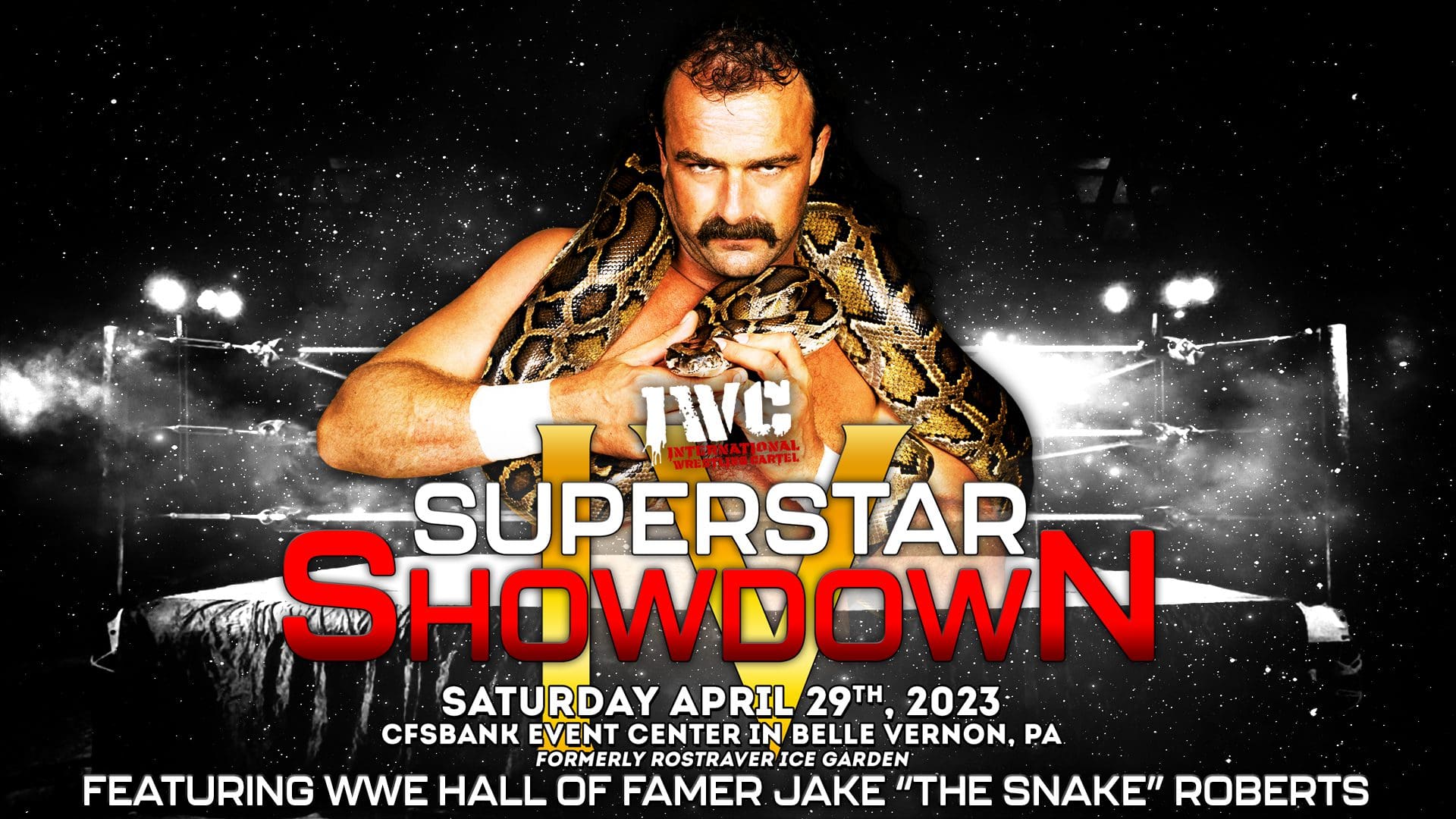 Right now you can catch Jake "The Snake" Roberts on #WWEonAE, next you can meet him in person HERE on April 29th!
Men's Singles Match
Rob Van Dam vs Channing Decker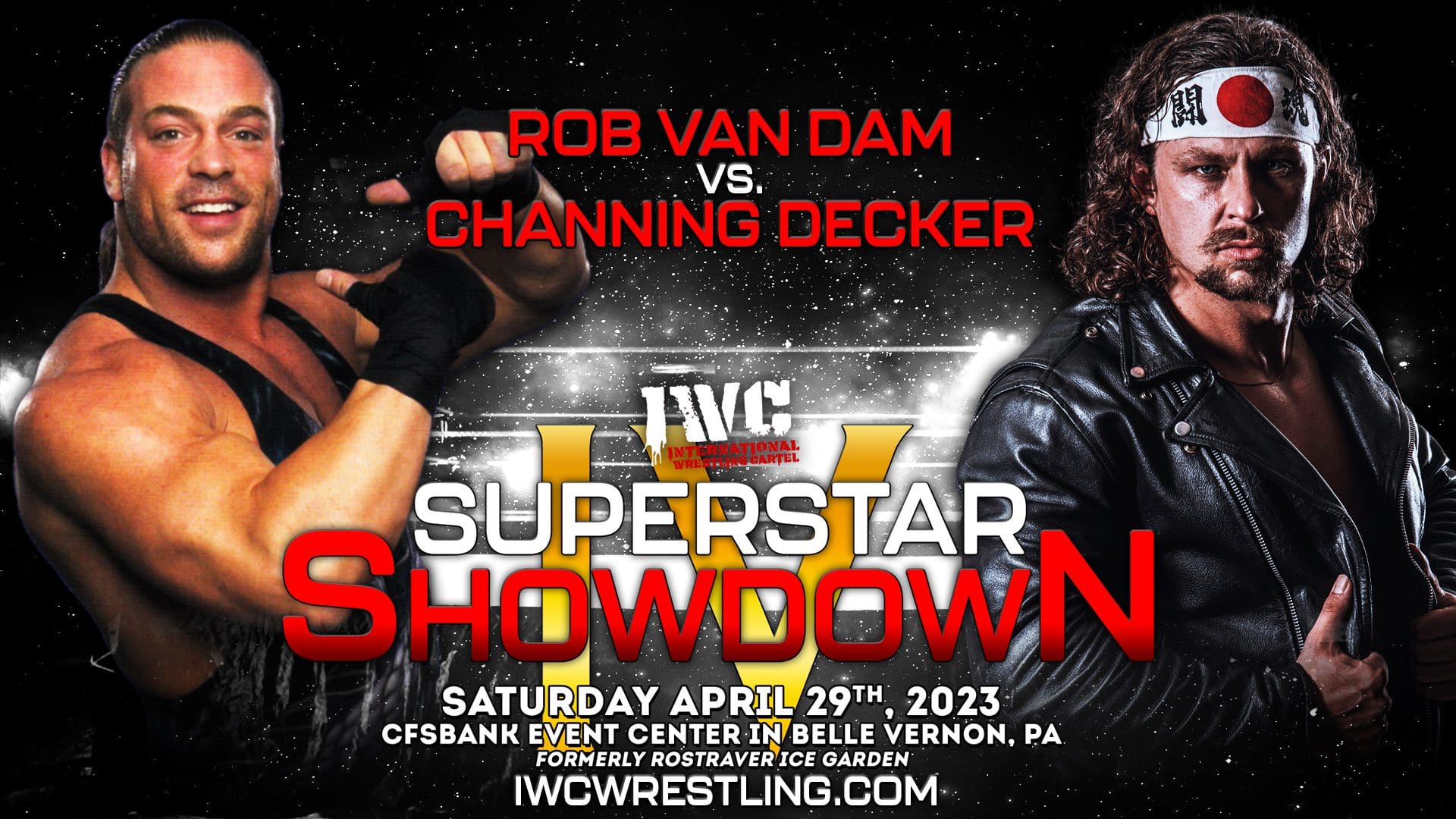 On April 29th, a rivalry that has formed across the continent comes to IWC! For the first time in the United States, former WWE & ECW Champion, "The Whole F'N Show" RVD will face-off against "Hardcore" Channing Decker at the historic Rostraver Ice Garden! RVD has had many memorable matches in this venue, but will it be time for him to pass the torch?
Stay Tuned for More Matches and SuperStar annoucnements!!  Tickets are available now!!