Deserving of recogniztion, the IWC Owner Justin Plummer invites you to celebrate….Himself on Saturday night, June 3rd, at Marx Court Time in Elizabeth, PA!!  With a Super Indy Championship match already announced, this event could shape up to be the biggest event of the year, if not in all of IWC History!!   The action kicks off at 7:00 PM and will see matches featuring your favorite IWC stars!!  Find your tickets now or stream live on FITE+ and the IWC Network!
or FITE+
Belltime 7:00 PM
Men's Singles Match
IWC Super Indy Championship
Cole Karter vs Jock Samson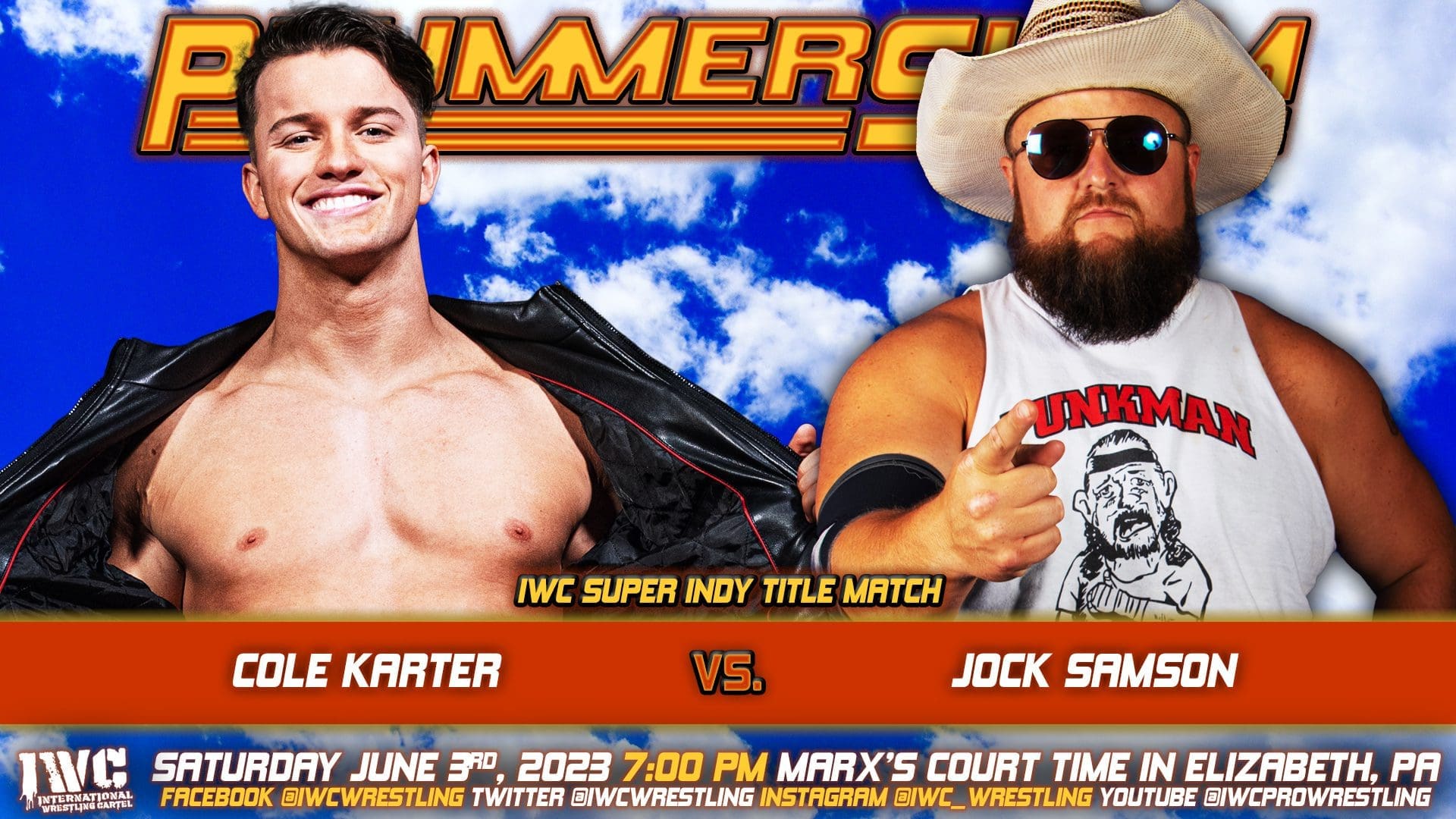 Requested by Jock Samson and accepted by Cole Karter, it's official!  It will be Title vs. Career when Cole Karter battles Jock Samson on June 3rd at the first ever PLUMMERSLAM!  If Jock Samson loses, he must retire from professional wrestling!  Either way, this is the final chapter!
Men's Singles Match
IWC Heavyweight Championship
Bill Collier vs Anthony Catena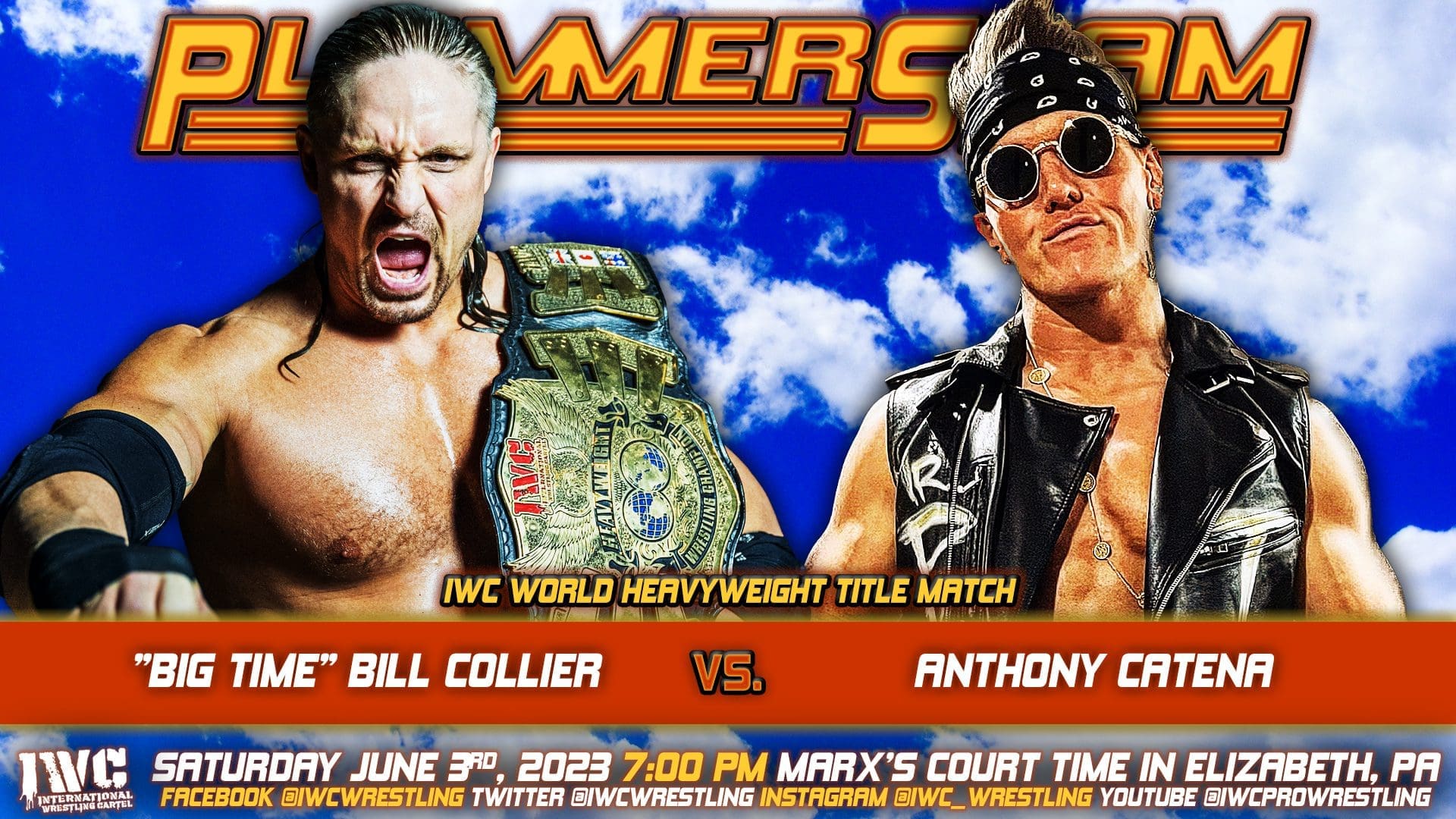 Anthony Catena's recent success has put him on many people's radar. His latest promo, made an impression visually, but it's what he said that might be of more importance. On June 3rd, a "Big Time" opportunity awaits Catena, as he'll get his chance against the IWC Heavyweight Champion Bill Collier. No one has come close to matching Collier's preparation and skill. Can Catena be the one who takes "Big Time" to "Prime Time"?!
Men's Singles Match
Matthew Jaeger vs Anthony Young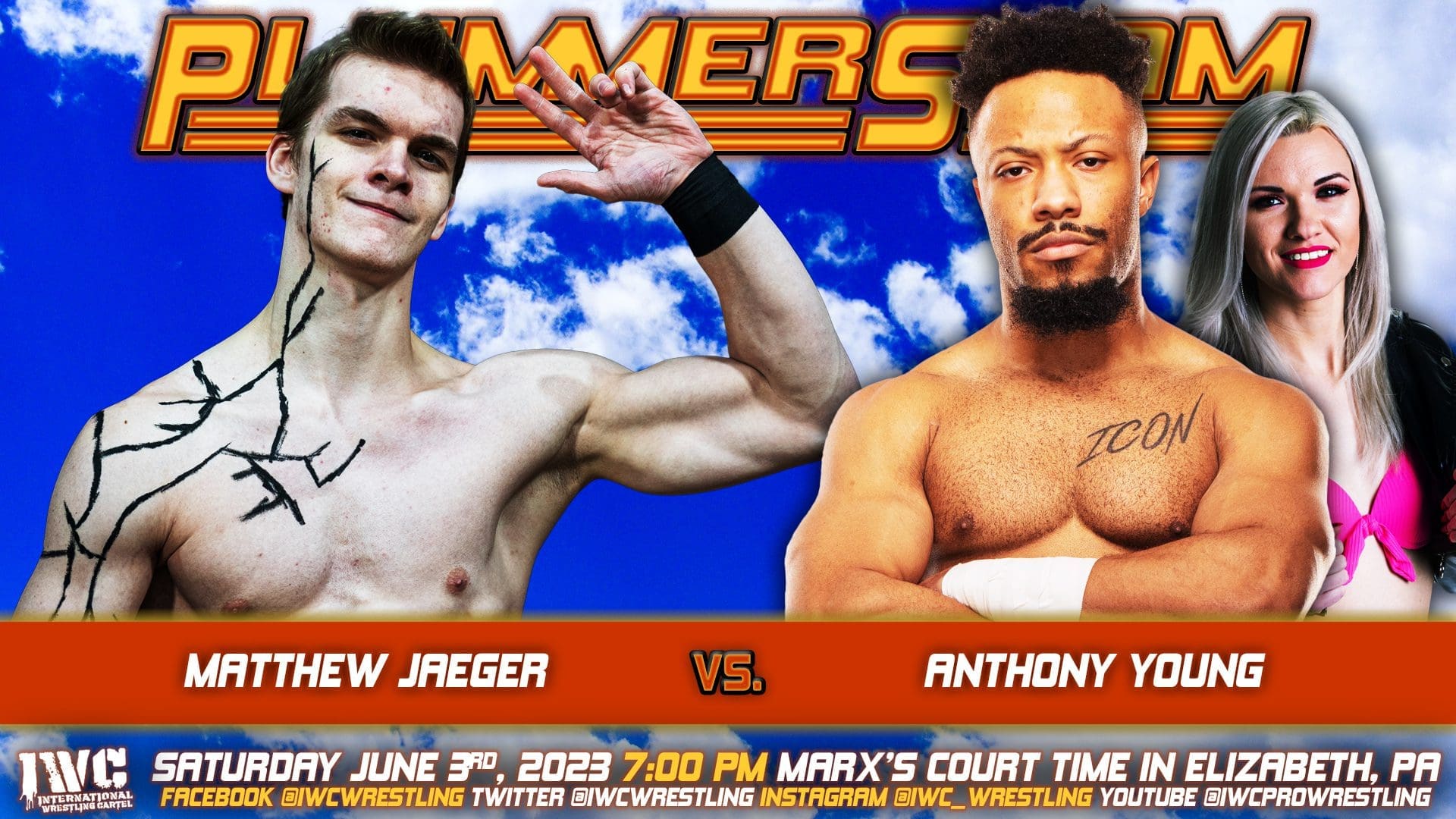 After an excellent showing, at Wrestling at the Ballpark, from both Anthony Young and Matthew Jaeger, it only seems fitting that these two face each other on June 3rd. Jaeger was one misplaced move away from possibly capturing the IWC High Stakes Championship. While A1 made a huge statement with his impressive match against Sam Adonis, and then scoring the victory for his team in the impromptu main event. Which man comes out of Plummerslam carrying momentum towards October?!
Men's Tag Match
Pick Your Partner Tag Team Match
Derek Dillinger & Wes Barkley vs Joch McChesney and ?????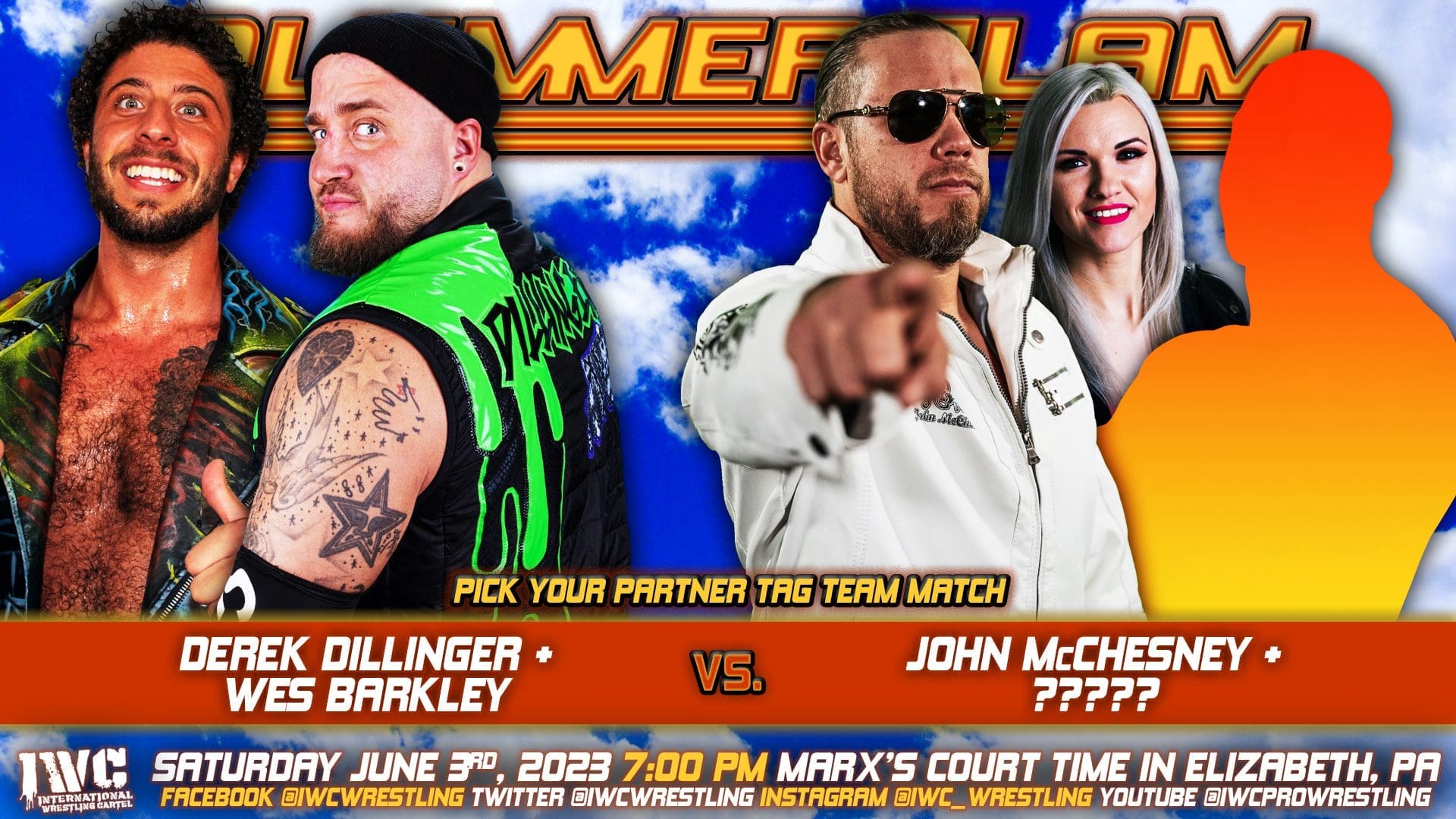 After a couple months away from Marx Court Time, in Elizabeth, Pa., John McChesney looks to finally get a measure of revenge against Derek Dillinger. The last these two met, the Ace Degenerate manhandled Julia Lynn and Jordie Noland. Due to these unspeakable actions, by Dillinger, McChesney lost that contest. With some time for both sides to cool down, we now get these two in a "Pick Your Partner" match. Who can each man count on to possibly help in this rivalry?
Men's Handicap Match
Handicap Match
Jami Jameson & Zander Gabriel vs Bulk Nasty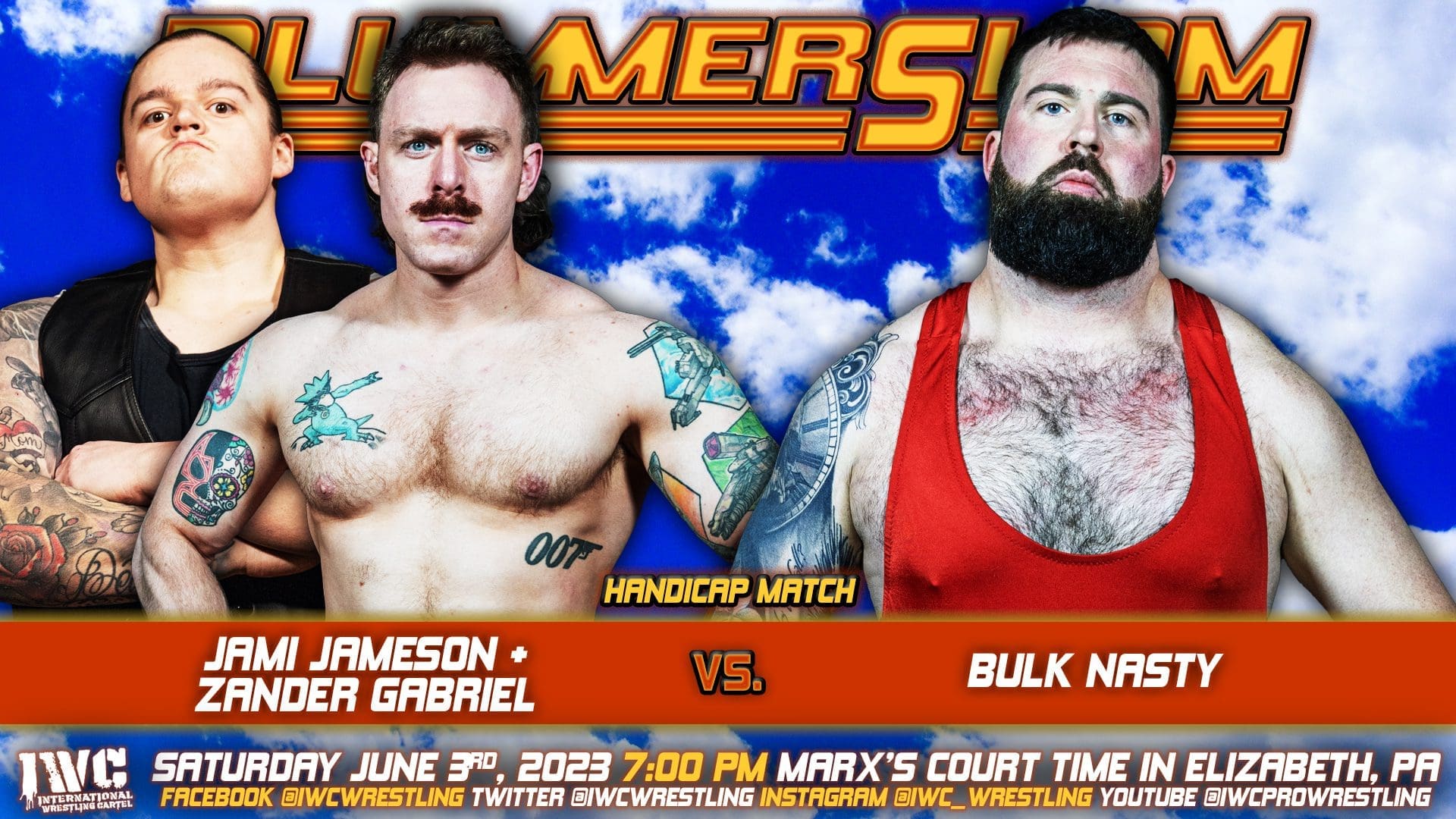 Even with a win, and some measure of revenge at Wrestling at the Ballpark, Bulk Nasty doesn't seem to be satisfied. Bulk has demanded that he face both men at once, and Jami and Zander were more than happy to accept. Now, with his eyes fully opened, to what Zander Gabriel has been able to offer, Jami Jameson looks to get the job done! Will June 3rd be the final chapter in the long running saga of Bulk Nasty, Zander Gabriel and Jami Jameson?
Women's Singles Match
IWC Women's Championship
Ray Lyn vs Holidead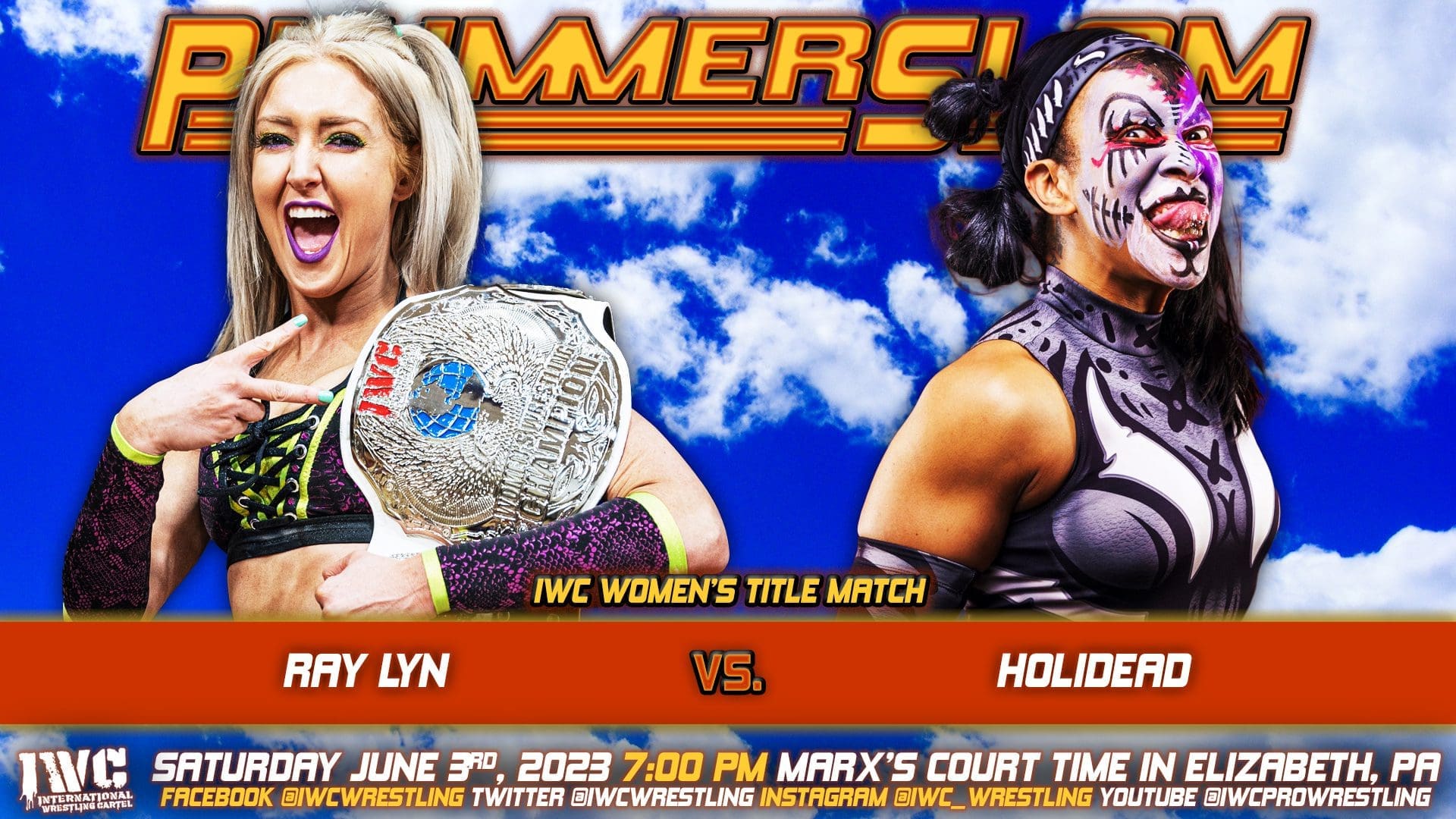 IWC Women's Champion, Ray Lyn, makes her way back to Marx's Court Time, on June 3rd. Her last encounter, there, was a victory over Katie Arquette. At Plummerslam, Ray Lyn will have a new challenge, but against an opponent who she's very familiar with! Can Holidead end the reign of the current champ? Or will Ray Lyn prove, once again, why she is the one to beat in the IWC Women's division?
Men's Singles Match
Tito Oric vs Ganon Jones Jr.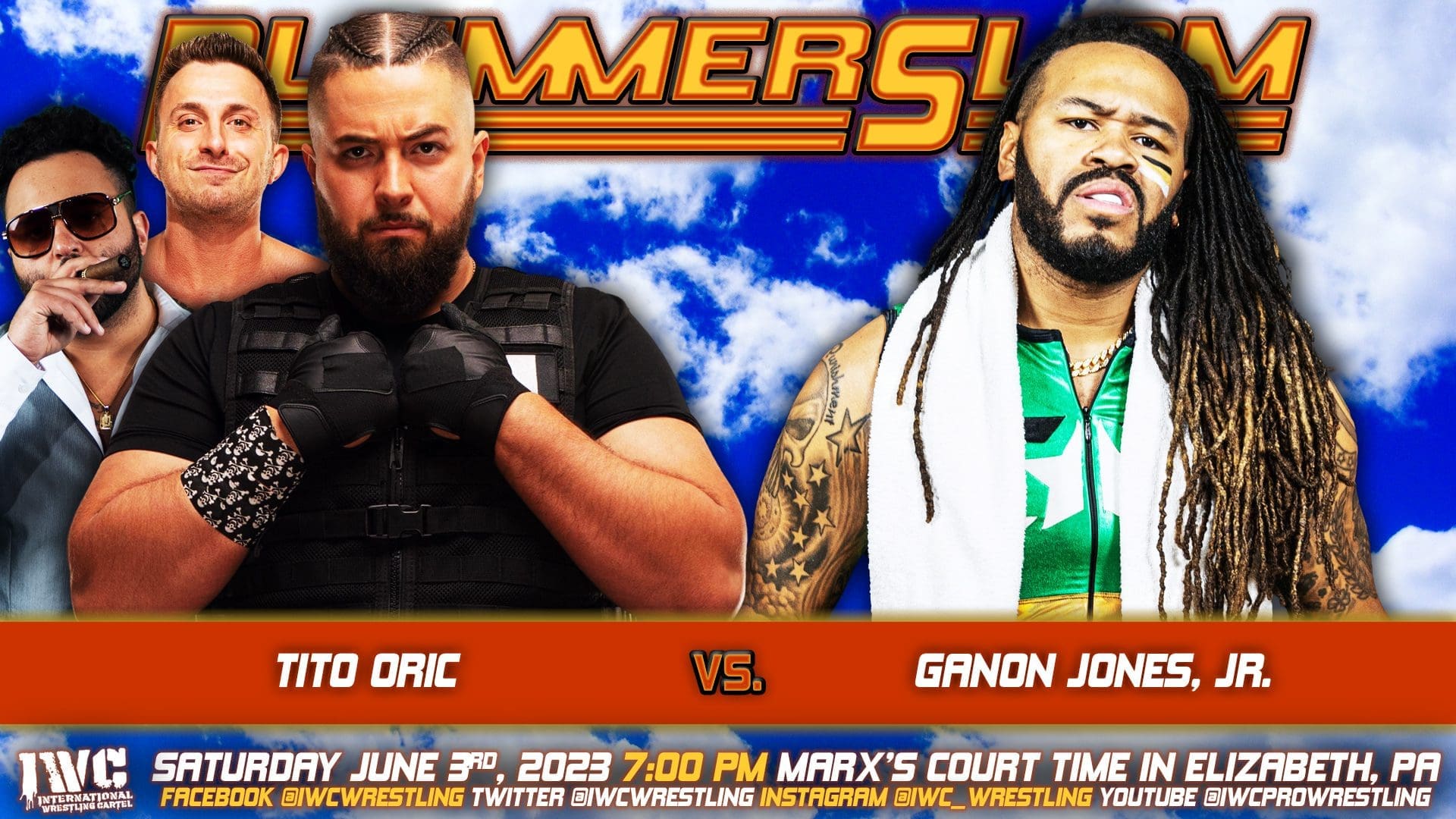 This one seemed destined to happen again, and could possibly be one of those rivalries that we see for years to come. On June 3rd, One half of the current IWC Tag Team Champions will face one half of the record setting, 6-time, IWC Tag Team Champions. It came down to these two, as the final participants, in the 16 Bit Challenge, at Reloaded. Since then they've both forged ahead, and been highly successful. Who comes out the victor in this banger?!
Stay Tuned for more matches with your favorite IWC Super Stars!!