Yep!  Another One!  If you thought the outcome of June's PlummerSlam changed the landscape of IWC, then you'll never believe what we have in store for Threat Level Midnight 5, July 3rd, at Marx Court Time in Elizabeth, PA!!   With a contested Super Indy Championship and a new IWC Women's Champion, we'll have our hands full all night long!!   The action kicks off at 7:00 PM and will see matches featuring your favorite IWC stars!!  Find your tickets now or stream live on FITE+ and the IWC Network!
Belltime 7:00 PM
Men's Singles Match
IWC Heavyweight Championship
Bill Collier vs Isaiah Broner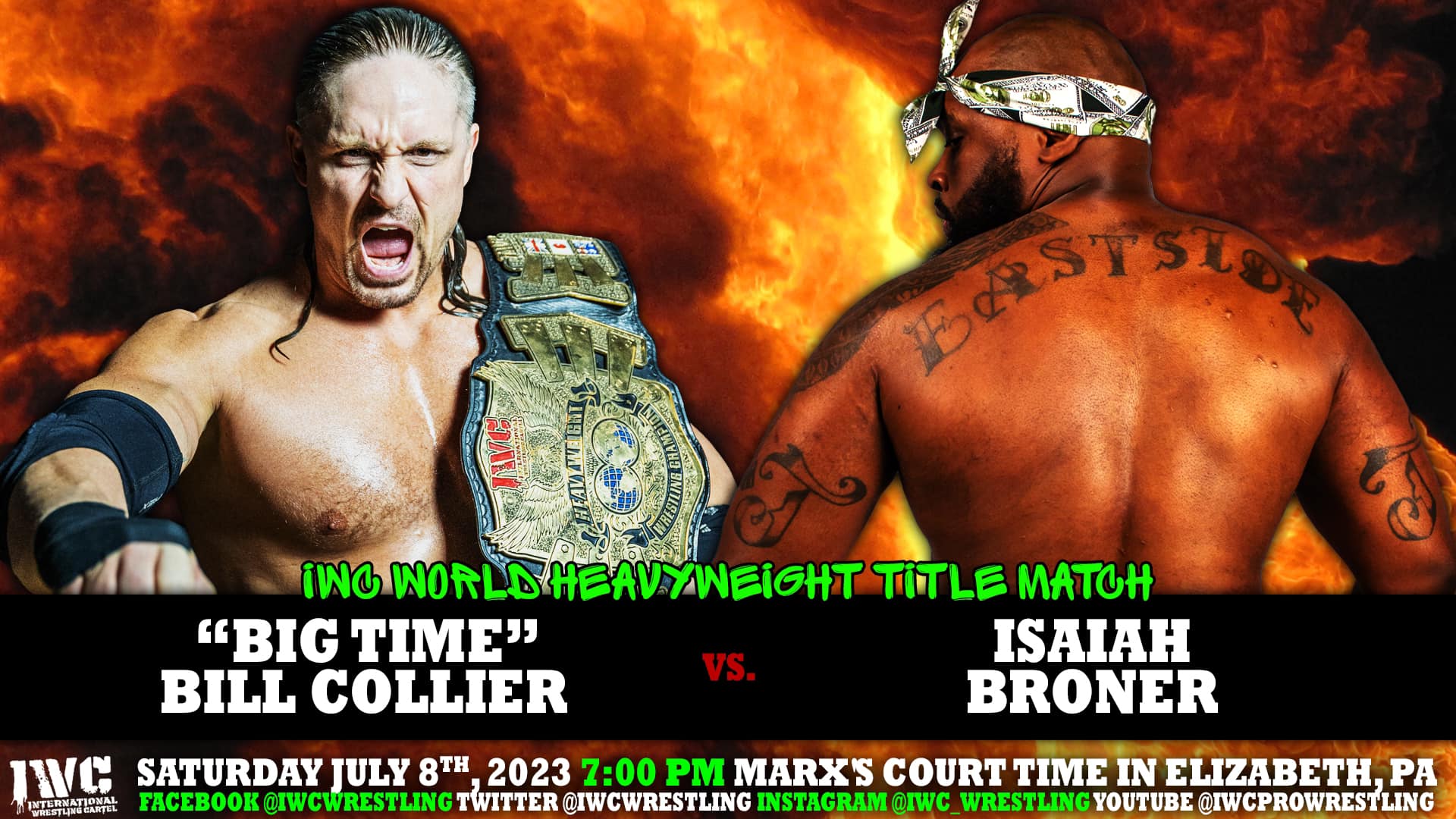 We're excited to make this announcement! On July 8th, Isaiah Broner makes his IWC debut at Threat Level Midnight. This well traveled star brings power and athleticism that is unmatched in most places. But IWC has a "Big Time" response to the problems "Big Money" can bring. Who better to welcome Broner than the man who's been quietly carrying the workload for quite sometime, IWC Heavyweight Champion, Bill Collier? Big Money verse Big Time in a big fight!!
Men's Tag Match
IWC Tag Team Championships
Tito Oric & Lebanon Don vs Brotherly Love
On July 8th, the Frontline looks to solidify their place at the top of the tag team division. But how will the recent addition of Mambo Italiano affect the already strained relationship between Tito Oric and Joey Moses? It seems that Brotherly Love hasn't had a real chance to get back the championships that they never actually lost. The Philly Boys, coming off another win at Plummerslam, look to finally capitalize at Threat Level Midnight. Will the issues between Oric and the Lebanon Don cost them dearly? Or will Ricky Dawkins and his partner Kliff Klepto finally take a pinfall loss, in an IWC ring?
Men's Singles Match
Fans Bring the Weapons
Andrew Palace vs Jack Pollock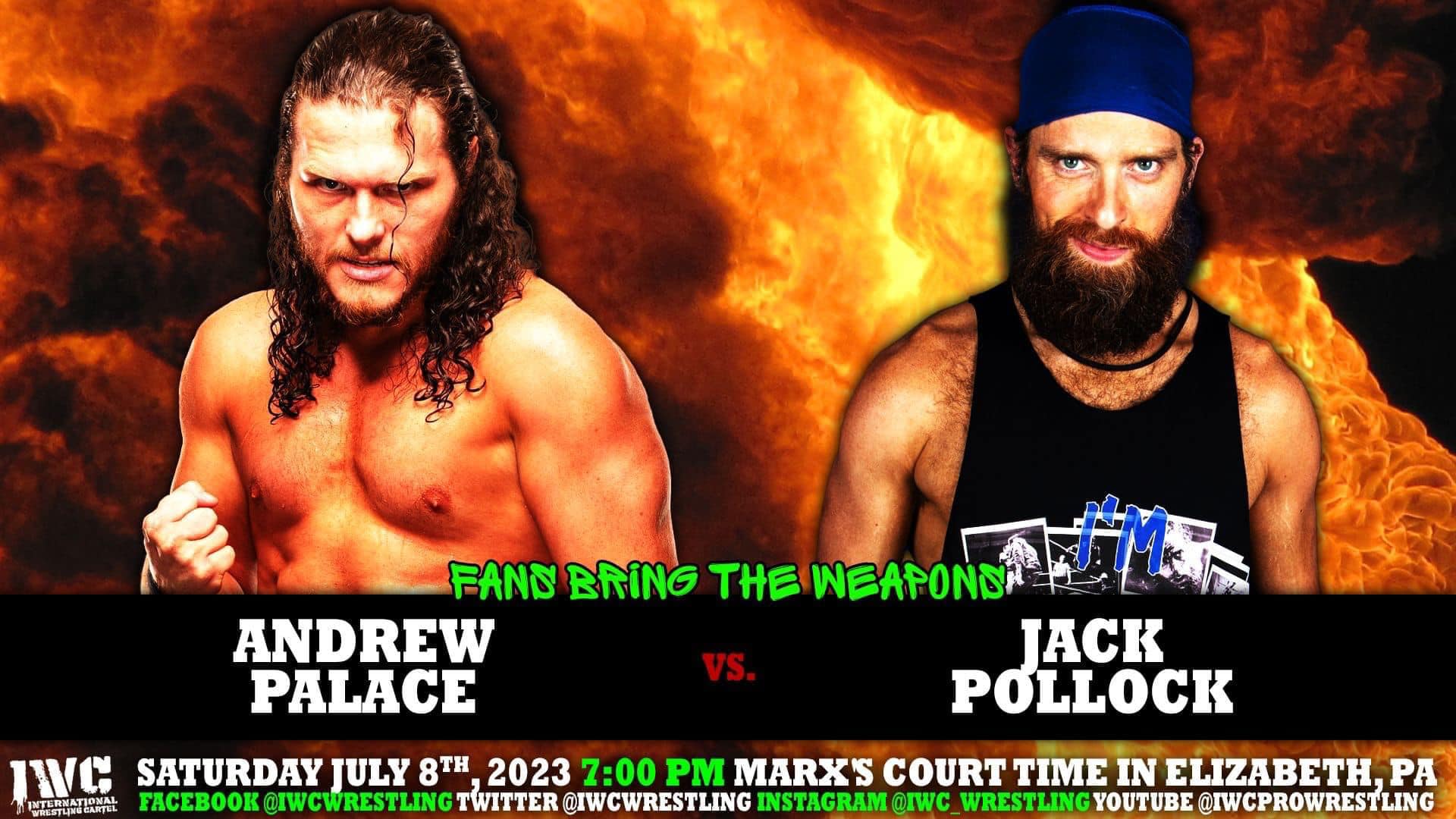 After a years worth of wins, Palace has now seen two losses on his 2023 resume. It seems that the "Heart and Soul" feels RC Dupree, Jaxon Argos and especially Jack Pollock are to blame. His final act of the evening, at Plummerslam, might have far reaching consequences. Although Jack Pollock came out on the losing end of his match, at Plummerslam, the "Hardcore Icon" eventually fought off an attempted attack, from Palace, and issued a challenge that we may have never seen at Marx's Court Time. On July 8th, it'll be a "Fans Bring the Weapons" match.
Men's Singles Match
Derek Dillinger vs Jon McChesney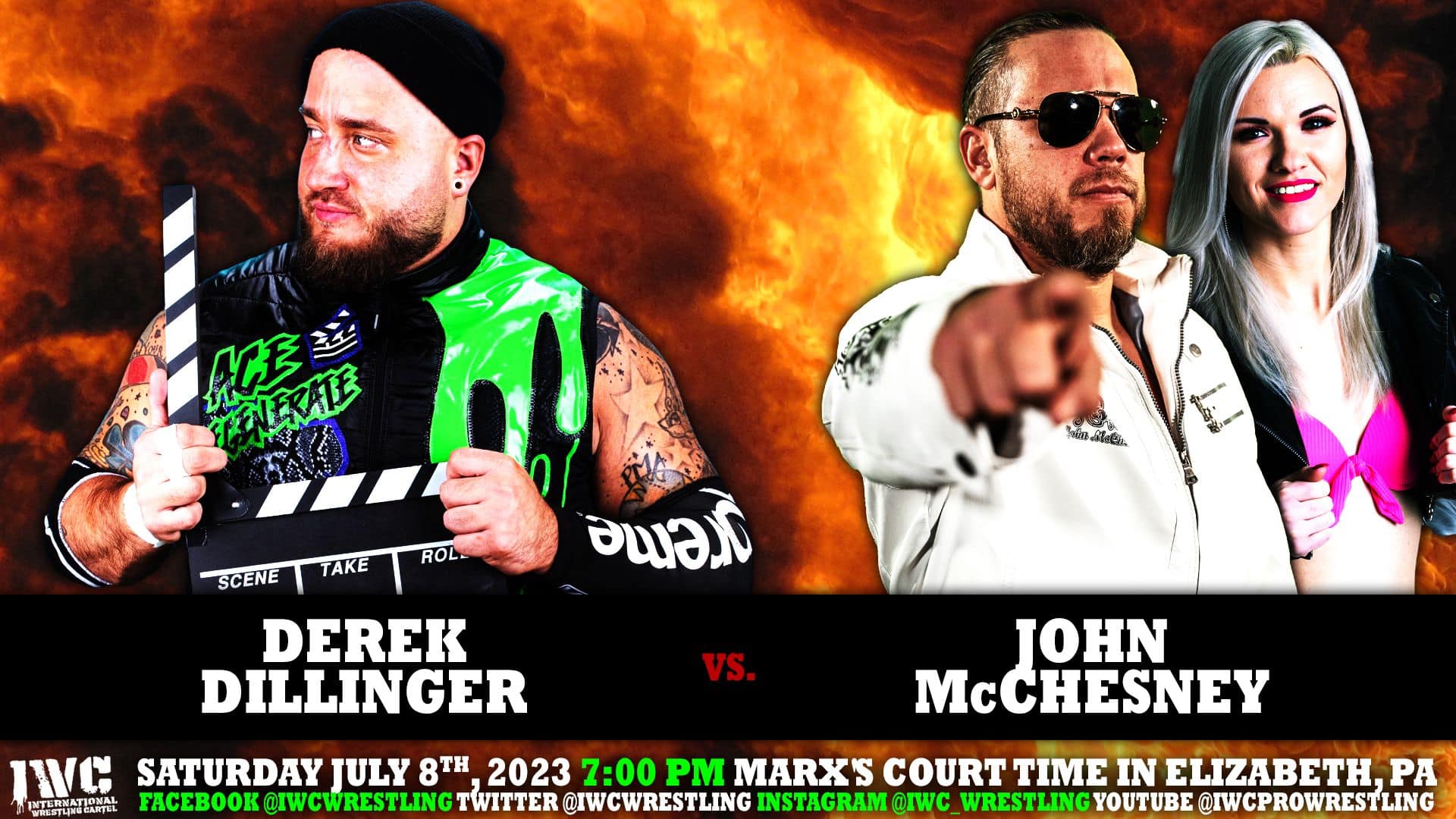 Derek Dillinger's infatuation with Julia Lynn and Jordie Noland cost his team the win at Plummerslam. As the "The Director" continues to make claims that he's the "Last Legend" of Pittsburgh wrestling, he might be overlooking the reality of a true star. John McChesney got a small measure of Revenge, with a win at Plummerslam, but he won't be satisfied until he and Dillinger have one final face to face. Is Big League camera ready? Or will the "Neon Tarantino" turn this encounter into his own highlight reel?!
Men's Singles Match
Jason Tyler vs Bulk Nasty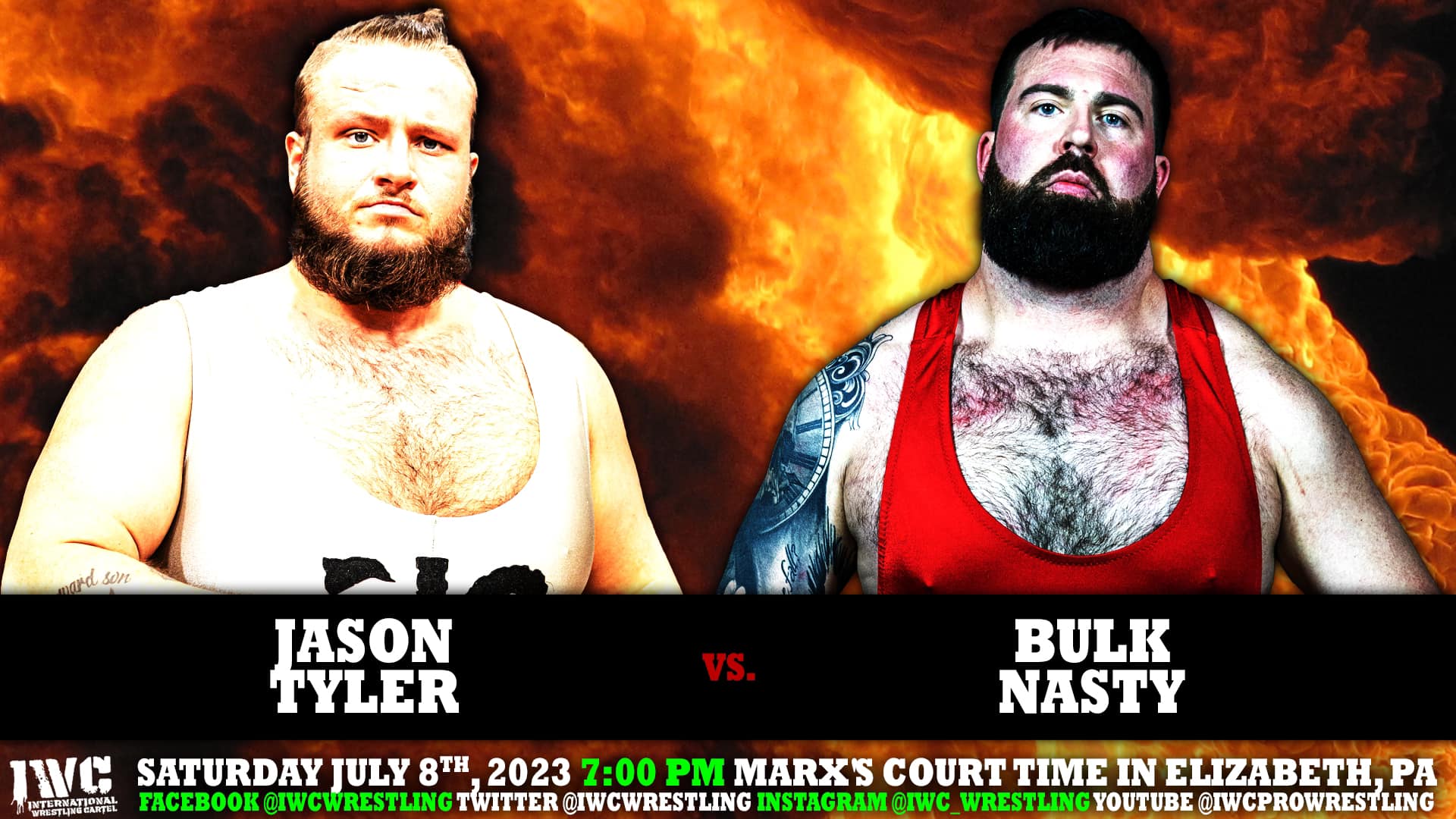 Bulk Nasty has been hesitant to put his faith in anyone this past year. This caution comes with good reason. Jason Tyler, for his part, seems to have had his "eyes opened" by his recent interactions with Jami Jameson and Zander Gabriel. On July 8th, Bulk will get his hands on the man who stabbed him in the back at Plummerslam. Will the "Big Rig" stand face to face with the "Girthquake"? Will the "Country Hammer" and the "Breaker of Gains" continue to involve themselves in Bulk's business? Or will the "One Man Crime Scene" finally get some answers as to why people continue to turn their backs on him?
Women's Singles Match
Katie Arquette vs Joseline Navarro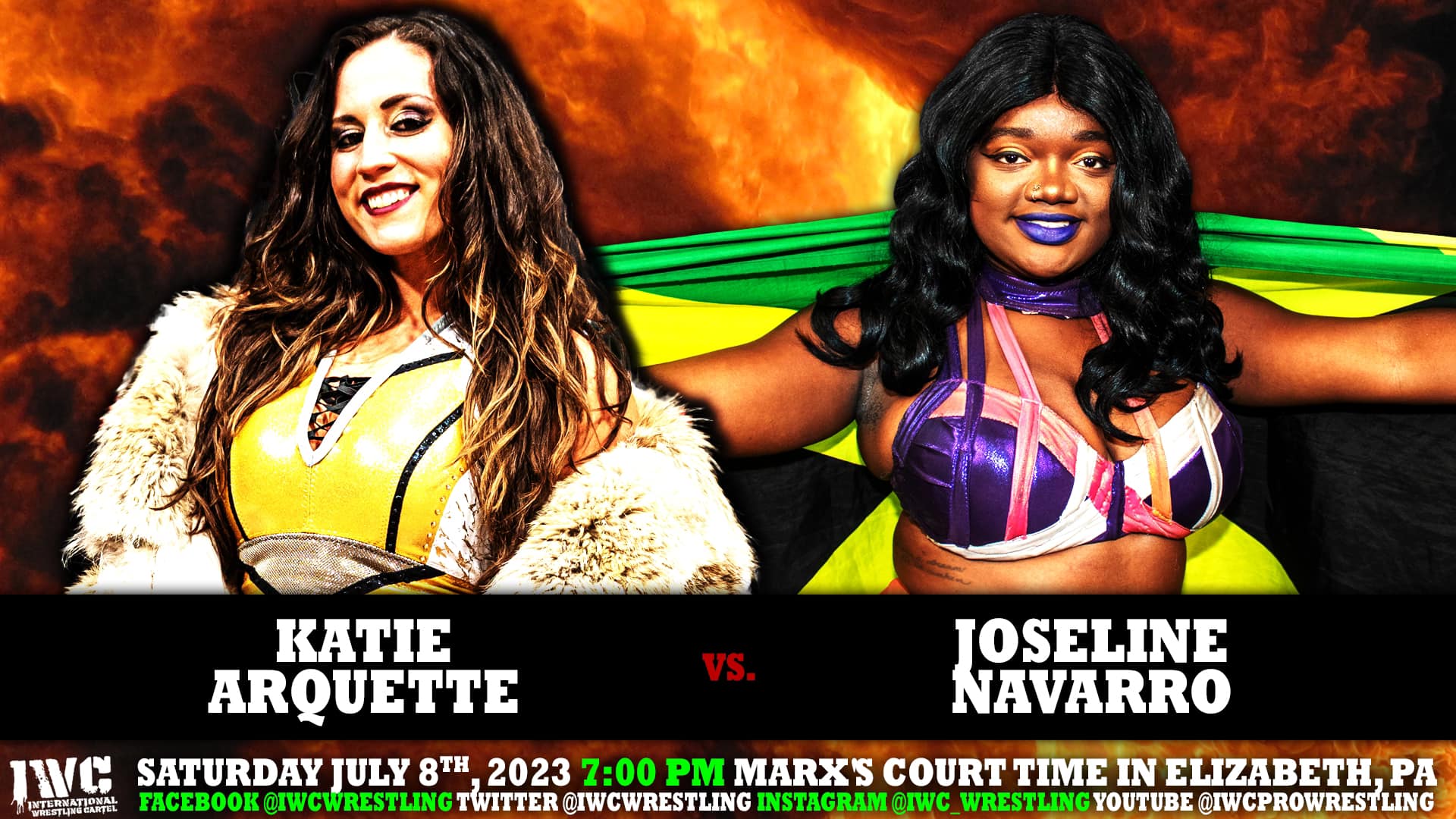 In an IWC Women's Championship contenders match, it'll be "The Queen of the Silver Screen" Katie Arquette verses Joseline Navarro. Joseline will be making her IWC debut, but her and Katie are no strangers to each other. On July 8th, who comes out of Threat Level Midnight, on a path towards Holidead and her newly won championship?
Men's Singles Match
Coach's Challenge
Glenn Spectre vs Tyler Brooks
The Coach's Challenge continues! Tyler Brooks found himself in the wrong place, at the wrong time, at Plummerslam. Now the debuting graduate of the Iron City Wrestling Academy is in the crosshairs of the his mentor. Glenn Spectre has proven to be the coach of coaches. He's not one to back down from a fight, and surely not one accepted by this young upstart. On July 8th, Brooks starts paying dues to the "Big Boss"!
Stay Tuned for more matches with your favorite IWC Super Stars!!