After a night of grueling cage matches with Caged Fury 2023, IWC sets out for a day at the Ball Park! IWC returns to the Washington Wild Things Baseball Park for BASEBRAWL 2023!! With recent Iron City Wrestling Academy (ICWA) graduates making their debut and two of the most prominent groups set to face off, this event is shaping up to be a Slugger! The action kicks off at 7:00 PM and will see matches featuring your favorite IWC stars!! Find your tickets now or stream live on FITE+ and the IWC Network!
Belltime 7:00 PM
Men's No-Disqualificaiton Match
Ballpark Brawl
The Highway Outlaws vs Team Storm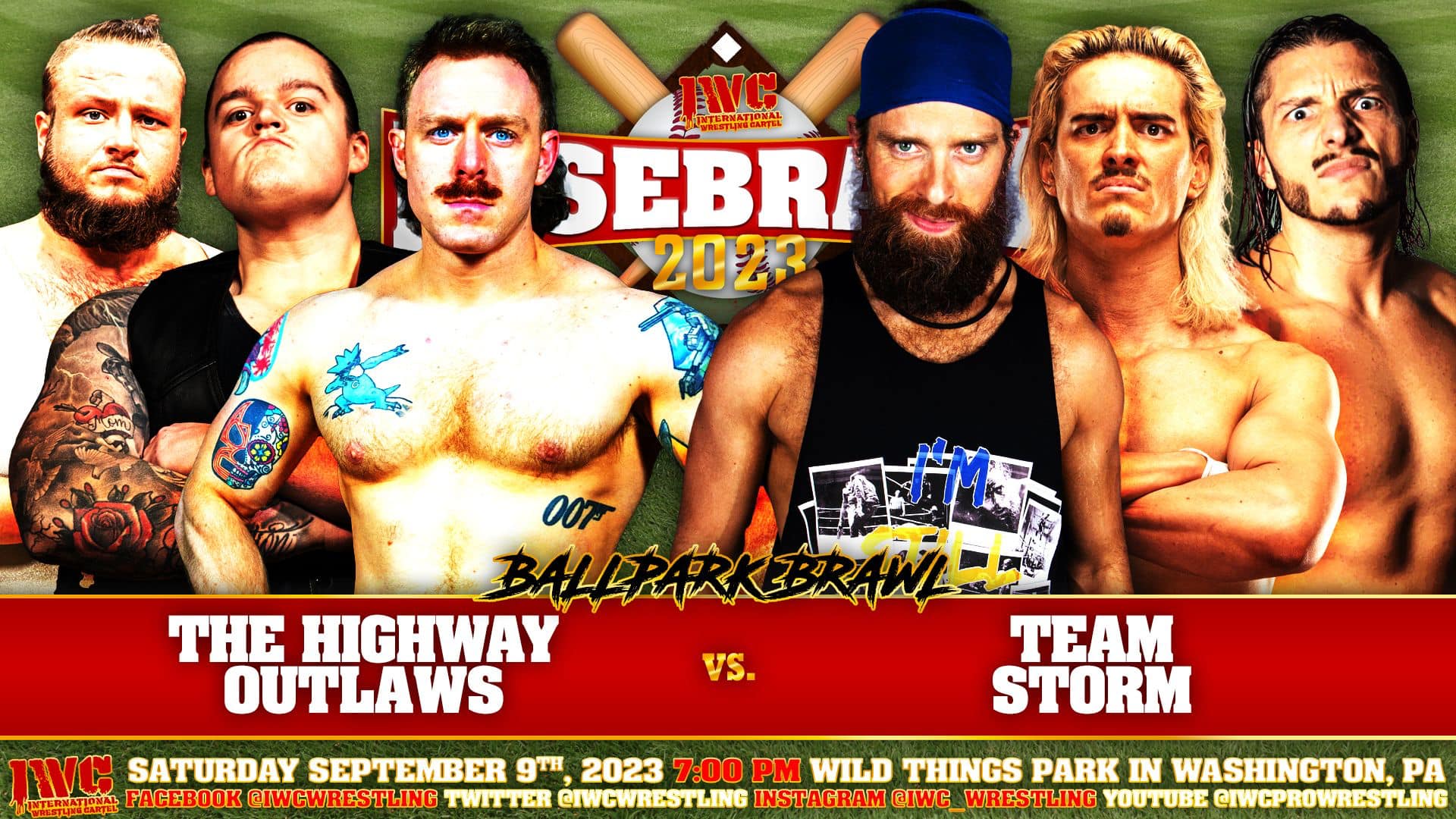 Just signed! In their first match together in years, a reunited TEAM STORM will be in action. 
After the Caged Fury interaction between the Highway Outlaws and Team Storm, there has been an influx of requests to see these two groups do battle. Per direction of
Jason M Fosnaught
(Orion), this match is now official and will be a Ballpark Brawl!!
.
Men's Tag Match
IWC Tag Team Championship
The Frontline vs Brotherly Love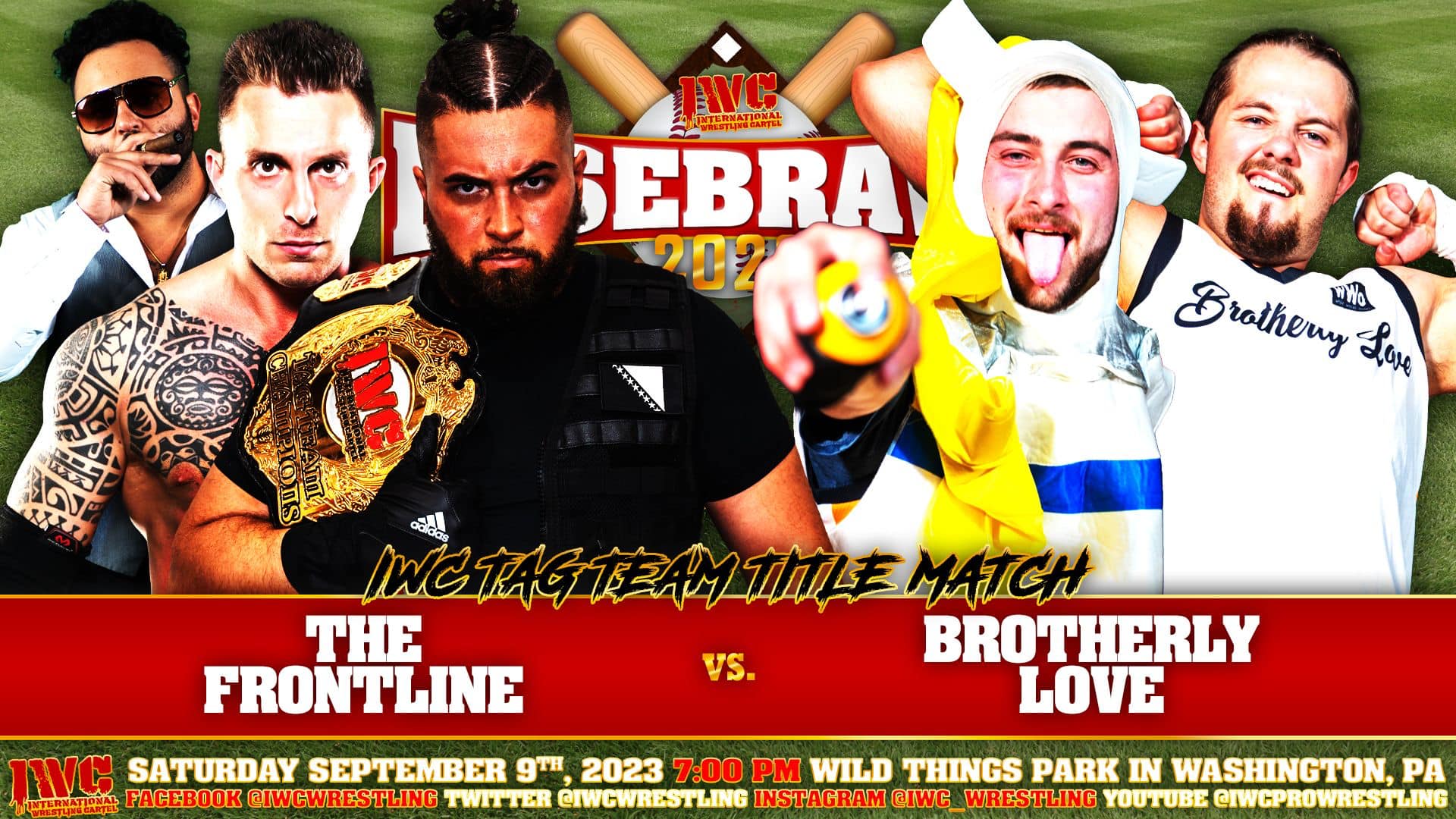 At Caged Fury, the Frontline regained the IWC tag team championships. In doing so, they handed Brotherly Love (Ricky Dawkins & Kliff Klepto) their first loss ever! On September 9th, the Frontline looks to finish off what's left of the Brotherly Love family, when they defend the gold against Dior Castro and CanDrew the Whiz Can. Will Mambo and Tito make short work of these two? Or will Dior and Can avenge their "brothers" and bring the titles back to Philly?!!
Men's Singles Match
Canaan Kristopher vs Jock Samson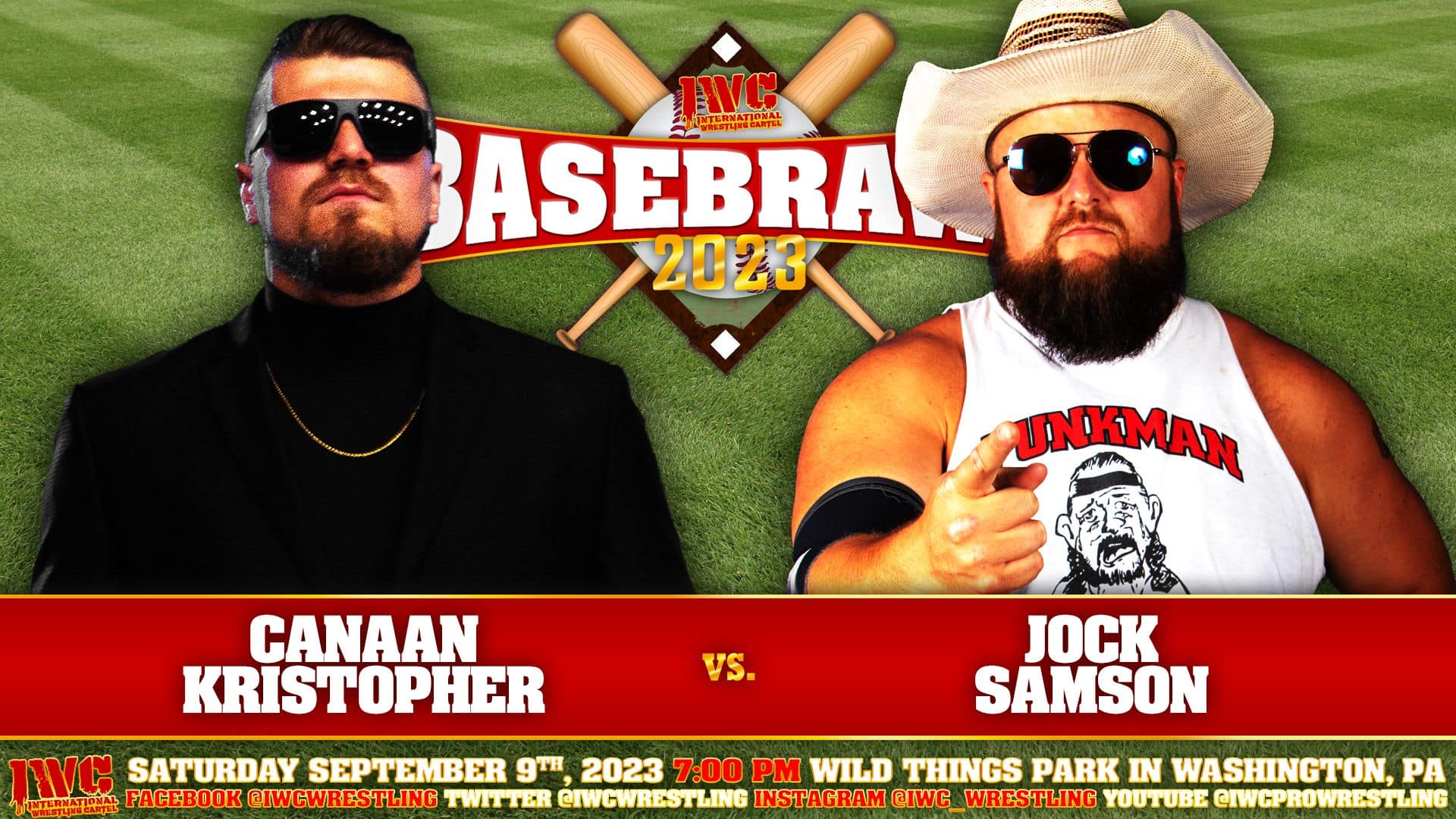 As previously announced, Jock Samson will make his first remarks since the conclusion of Caged Fury. But also, Samson, who has a deep connection with the Washington Wild Things, will be in action, at his favorite venue. His opponent is one half of the security team who he's been at odds with all year, Canaan Kristopher. Will the G.O.A.T. continue his tour of redemption? Or will Kristopher be the man who finally ends Jock's career?
Men's 3-WayMatch
Hayden Backlund vs Anthony Young vs Tyler Brooks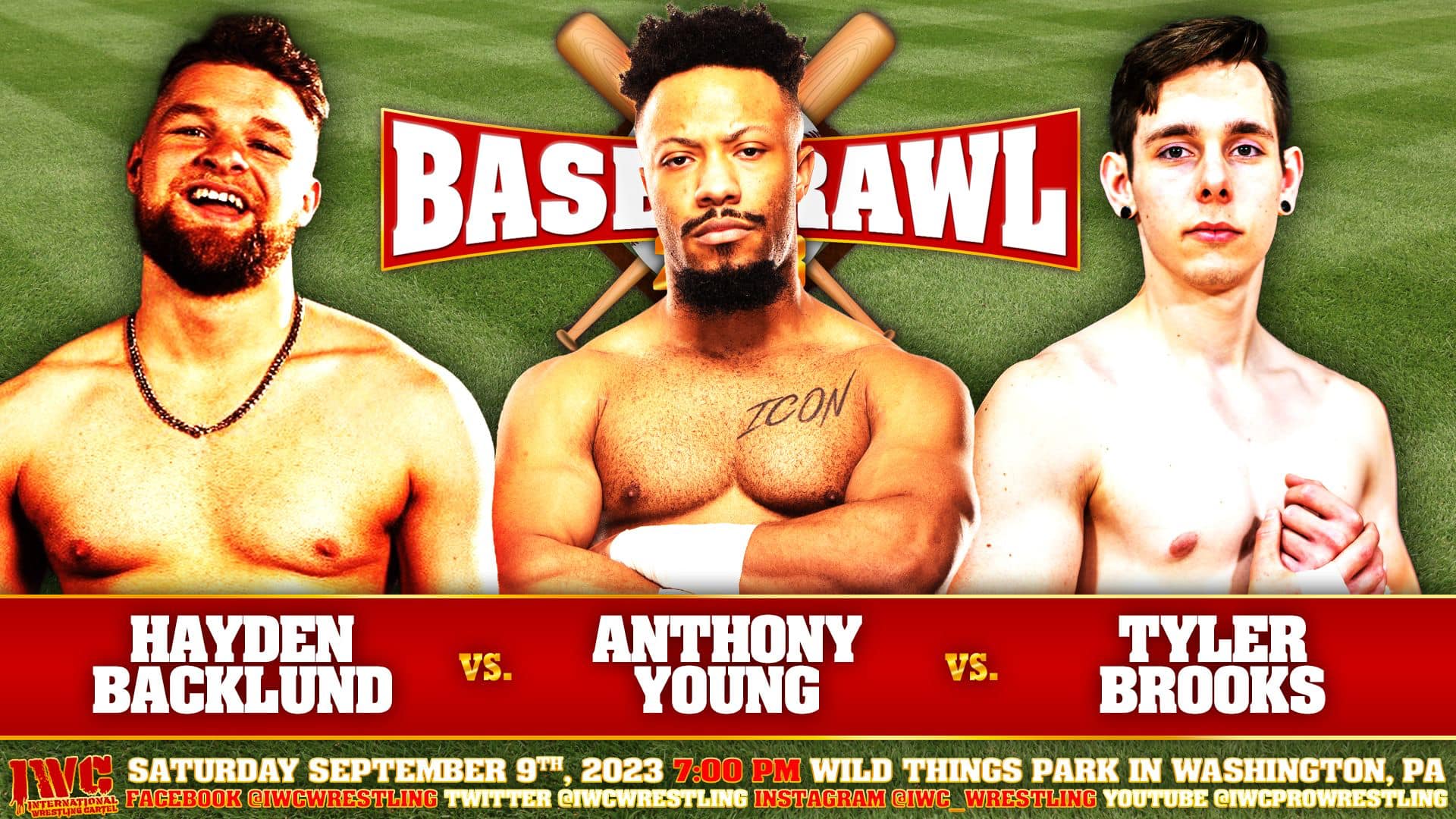 On September 9th, at IWC's Basebrawl, there will be a Super Indy triple threat showcase. The Sky Prince, Anthony Young, has qualified for this year's tournament, and he'll look to carry momentum into October. Standing in the way is recent ICWA graduate, Tyler Brooks, and a debuting Nightmare Factory product, in Hayden Backlund. Which one of these men will have their hand raised, at the end of the night, at
Washington Wild Things
park?!
Men's Singles Match
Adam Hex vs Bulk Nasty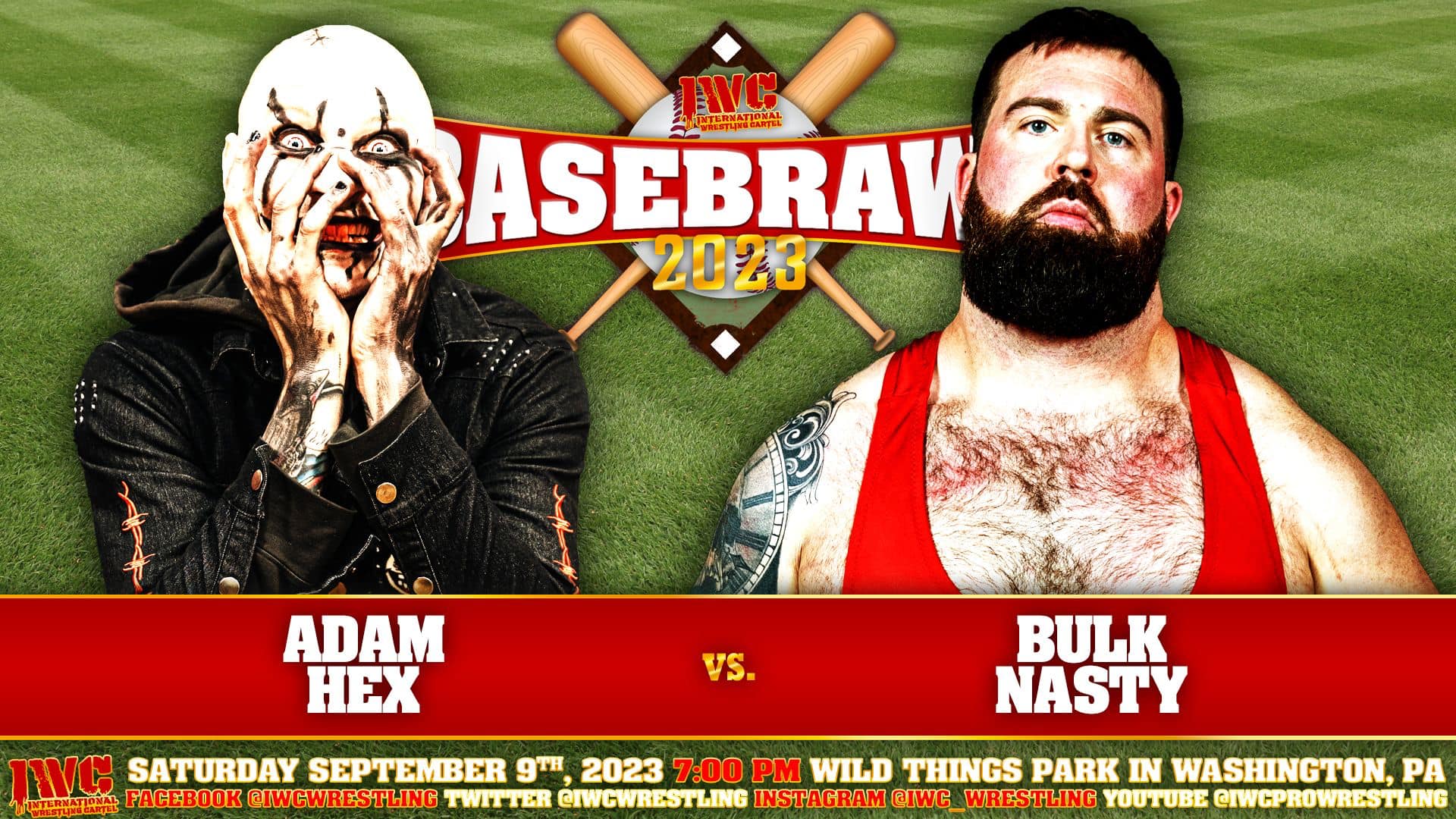 Coming off a huge victory, Bulk Nasty looks to continue his winning ways, at Washington Wild Things park, on September 9th, and make good on his promise to inflict punishment! Standing in the crosshairs is the enigmatic rookie, Adam H.E.X. This will be a huge test for the young upstart, at IWC's Basebrawl, as the one man crime scene works towards getting back to his dominant form!
Women's Singles Match
Lexus Synn vs Catie Brite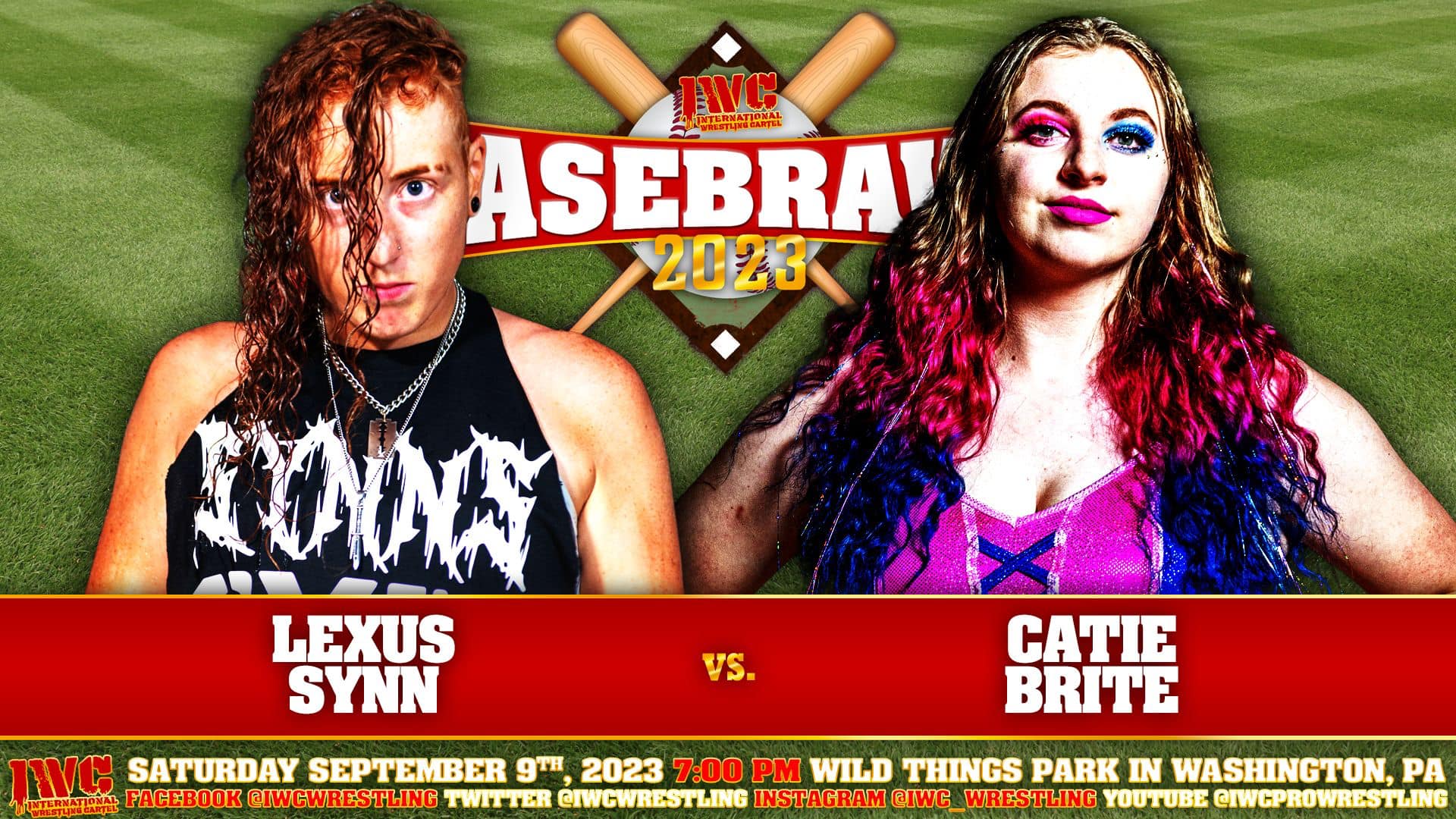 On September 9th, at Washington Wild Things park, there will be a women's match, that will showcase two competitors, who will possibly carry this division into the next decade. Lexus Synn, a recent graduate of the ICWA, will debut and face off against Catie Brite, a former graduate of the ICWA. These ladies are looking to lay the groundwork, that they can build their IWC careers off of. Who will take the first step, towards that, at IWC's Basebrawl?
Men's Singles Match
Jeff Walker vs Sam Handeman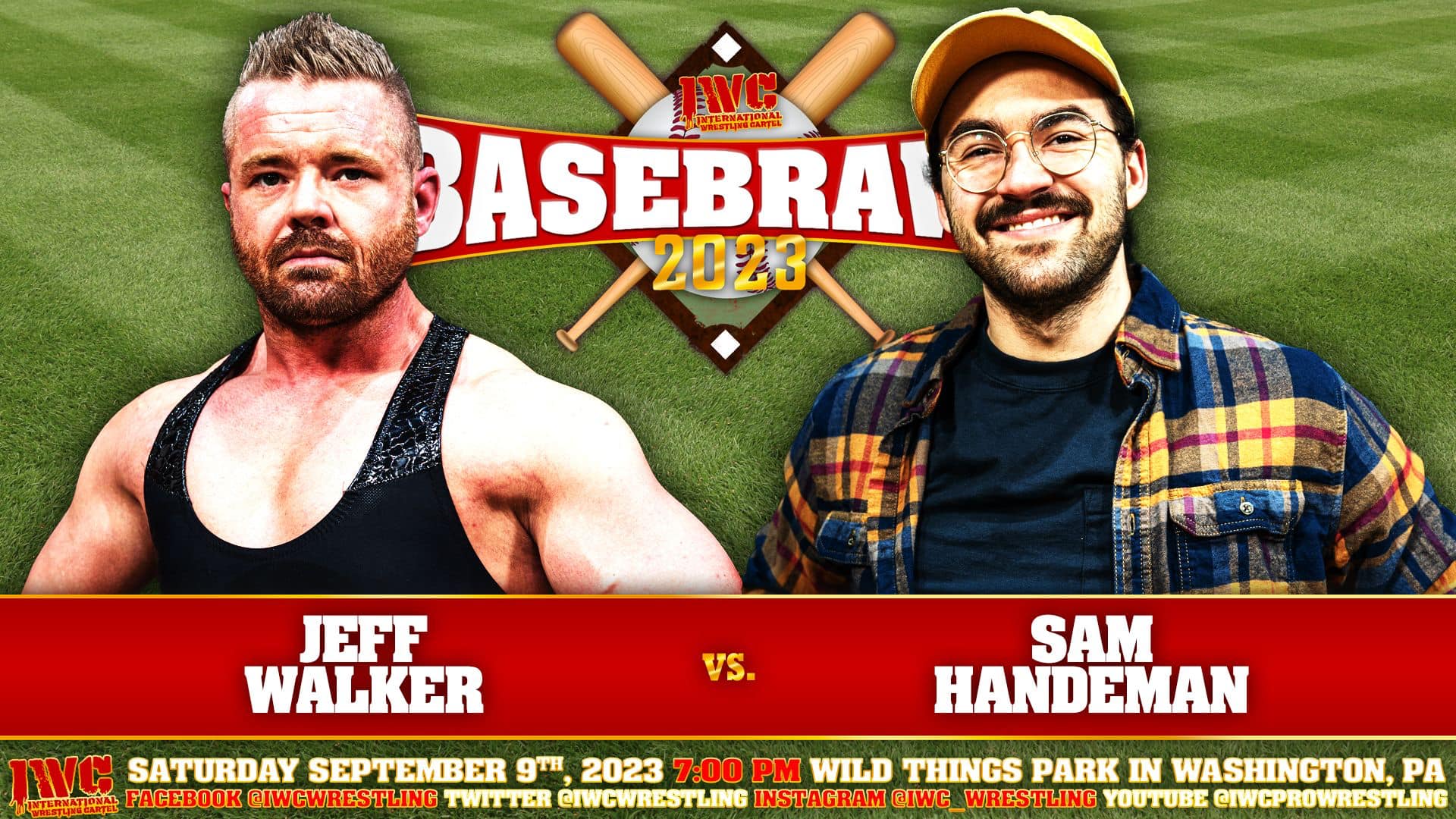 Sam Handeman and Jeff Walker have been on opposite sides of the ring for the better part of 2023. In fact, Walker was one of the men responsible for injuring Handeman earlier this year. Now, on September 9th, at IWC's Basebrawl, these two will go one on one, to try to settle their differences!
Men's Tag Match
Mathew Jaeger & Felix Koz vs Brotherly Love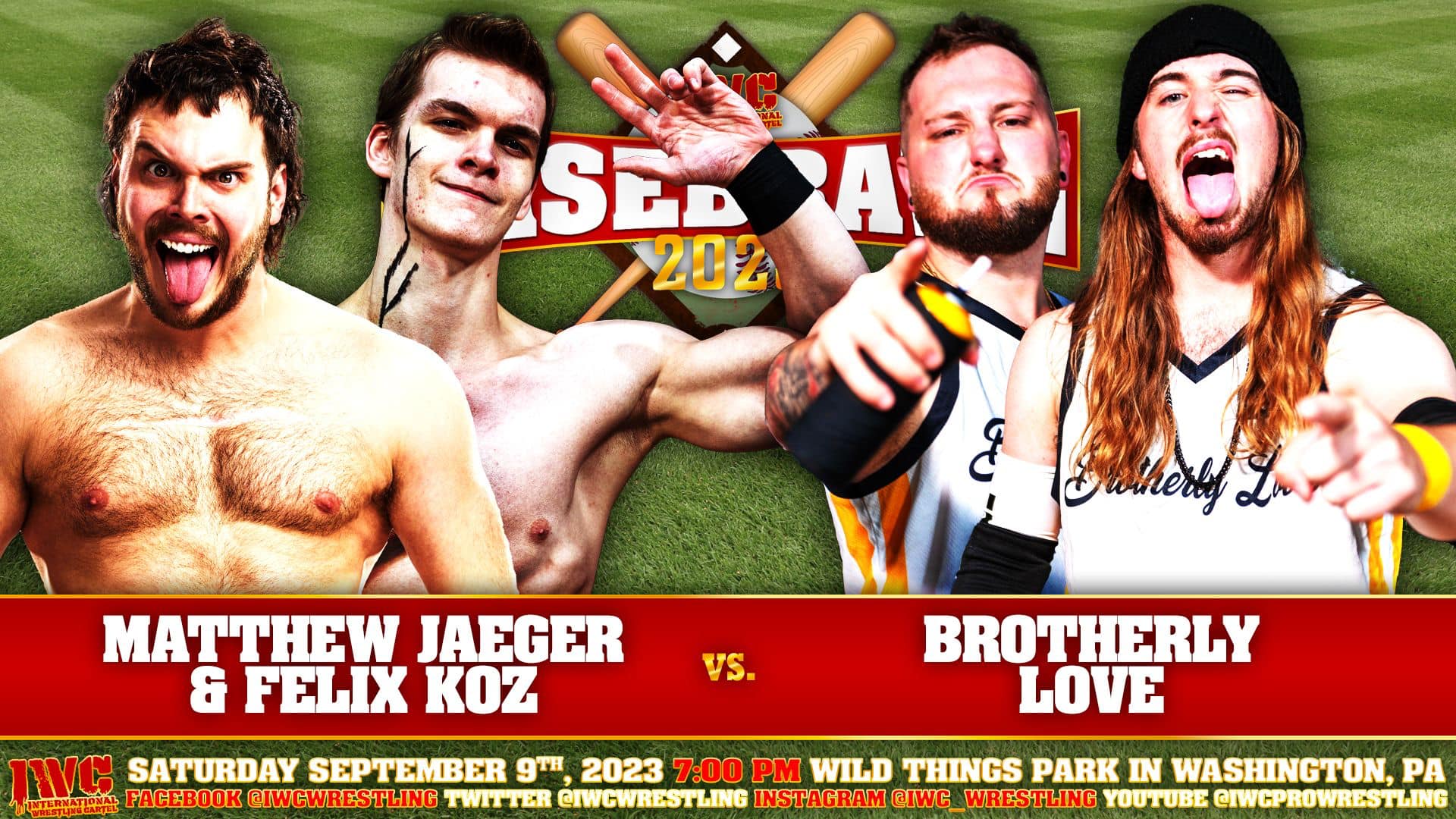 At Caged Fury, Brotherly Love officially recorded their first loss. It's been quite the ride for the Philly Boys, since their debut. On September 9th, at IWC's Basebrawl, Ricky and Kliff look to get back on track as they take on a newly formed pair of ICWA graduates. Felix Koz and Matthew Jaeger are looking to make their mark, in IWC, and what better way than to put a second loss on the record of Brotherly Love. Can Dawkins and Klepto get back to their winning ways at
Washington Wild Things
park? Or will the steel city rookies prevail?
Men's Singles Match
Glenn Spectre vs Chase Gold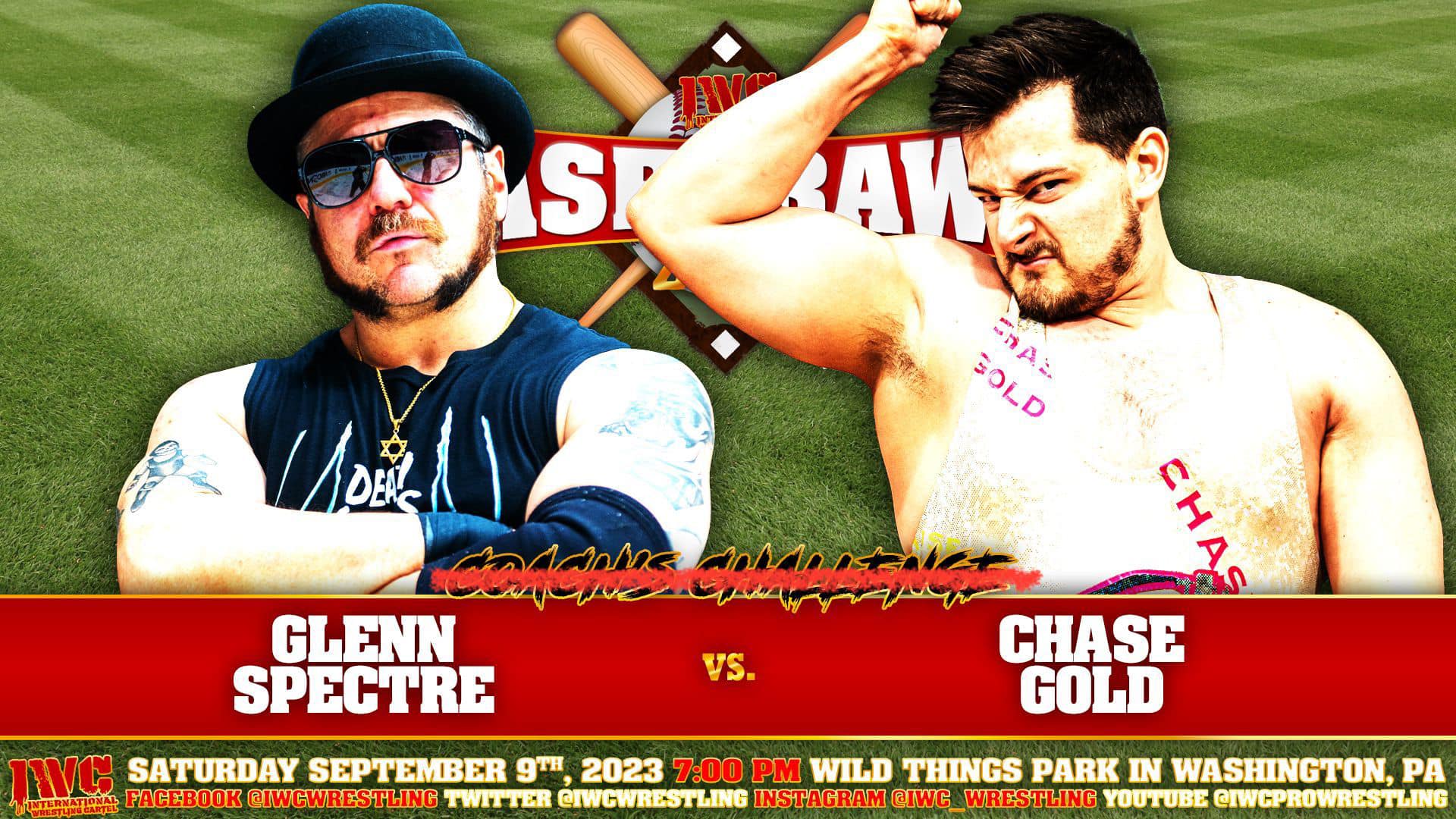 This one isn't a Coach's Challenge, but Glenn Spectre probably plans to teach Chase Gold a lesson at the
Washington Wild Things
park! The best smelling man has had a new outlook, as of late, and seems to be well in tune with the IWC fan base's support. On September 9th, will the Big Boss inflict his brand of pain? Or will Chase do something that no one has been able to do in 2023…beat the ICWA Coach!