Super Indy 22 is over, but the year isn't!!  With a new Super Indy Champion and the last match of an IWC Legend, IWC Winner Takes All 2023 will put everything on the line!  First and Only time matches, IWC debuts, and AEW and AAA superstars, Winner Takes All 2023 can't be skipped!!. The action kicks off at 7:00 PM and will see matches featuring your favorite IWC stars!! Find your tickets now or stream live on FITE+ and the IWC Network!
or FITE+
Belltime 7:00 PM
Men's Single's Match
AAA Lucha Libre Worldwide
Komander vs El Hijo Del Vikingo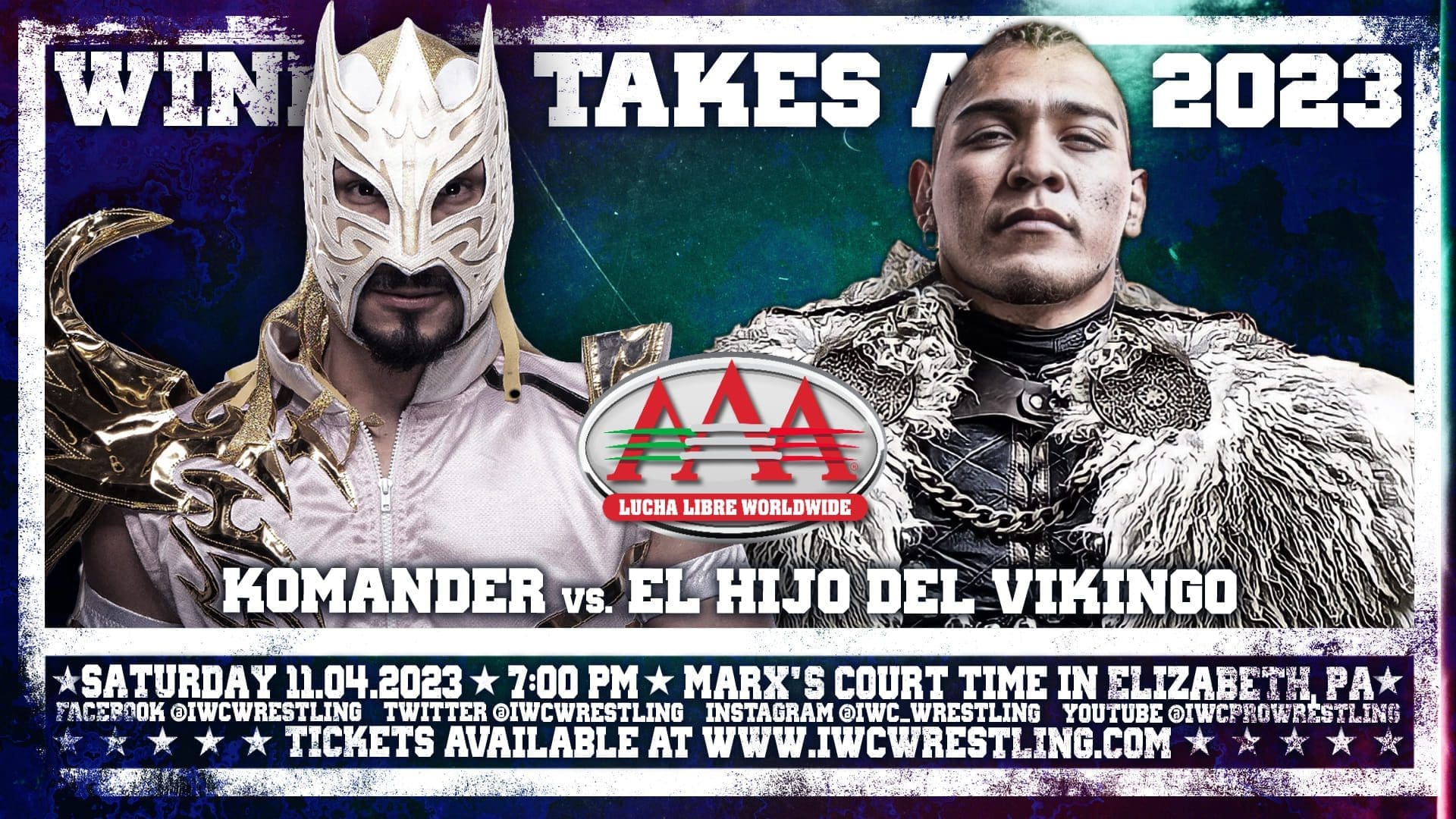 It doesn't get any bigger than this! Featured on AAA and AEW, Lucha Libre Superstars Komander and El Hijo Del Vikingo make their IWC debut at Winner Takes All!!  Ringside tickets are selling out for these two high flyers but you can still grab yours today!!
Men's Single's Match
IWC Super Indy Championship
Ganon Jones Jr. vs Duke Davis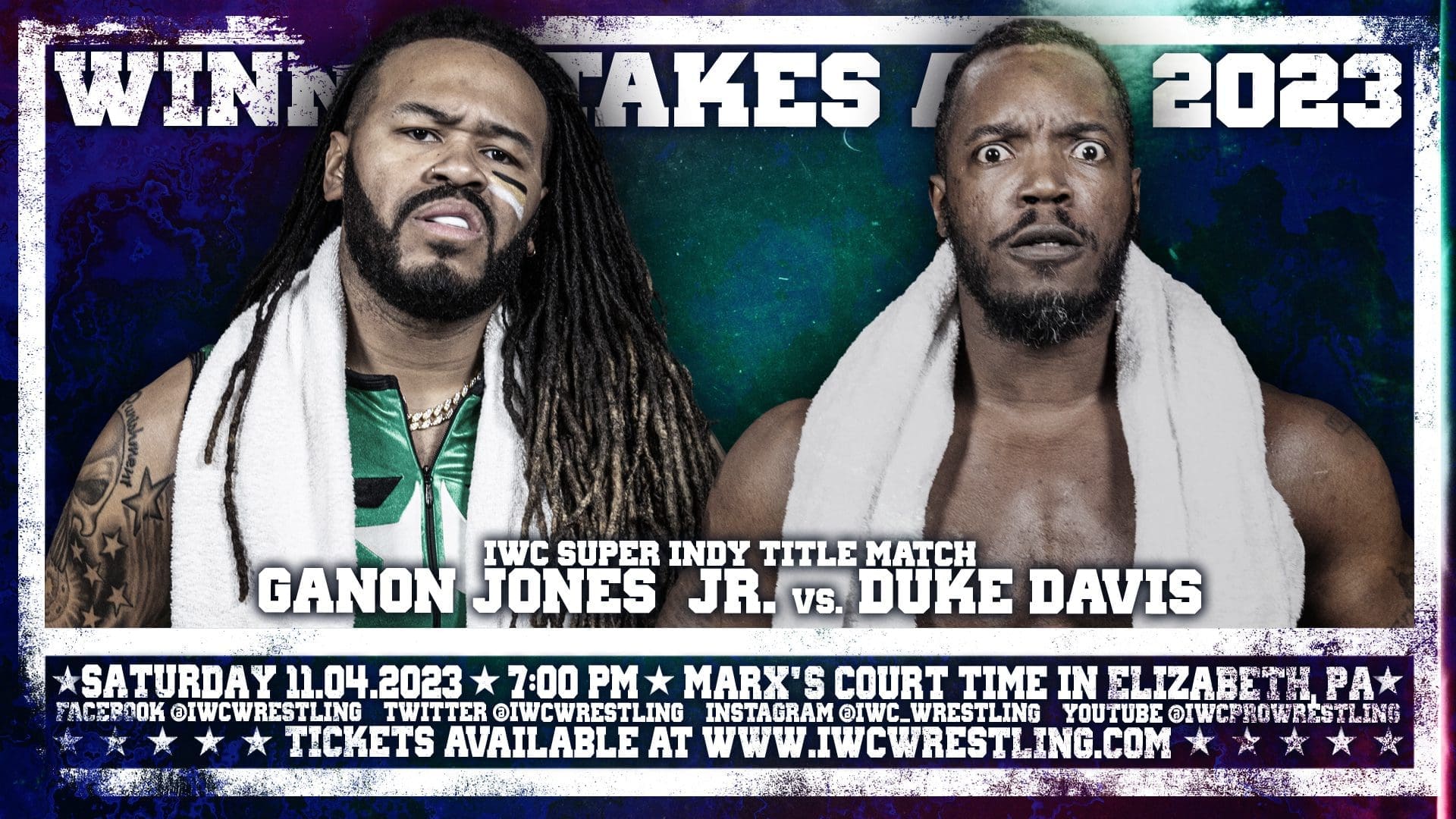 For one night and one night only!!!  IWC Tag Team Legends Duke Davis and Ganon Jones Jr. will go one-on-one for the IWC Super Indy Championship!!  After activating the Reset Button for a Championship Match of his choosing, Ganon Jones Jr. helped up an exhausted and challenged the new Super Indy Champion Duke Davis to a match at Winner Takes All.
Men's Single's Match
Jock Samson's Last Match
Canaan Kristopher vs Jock Samson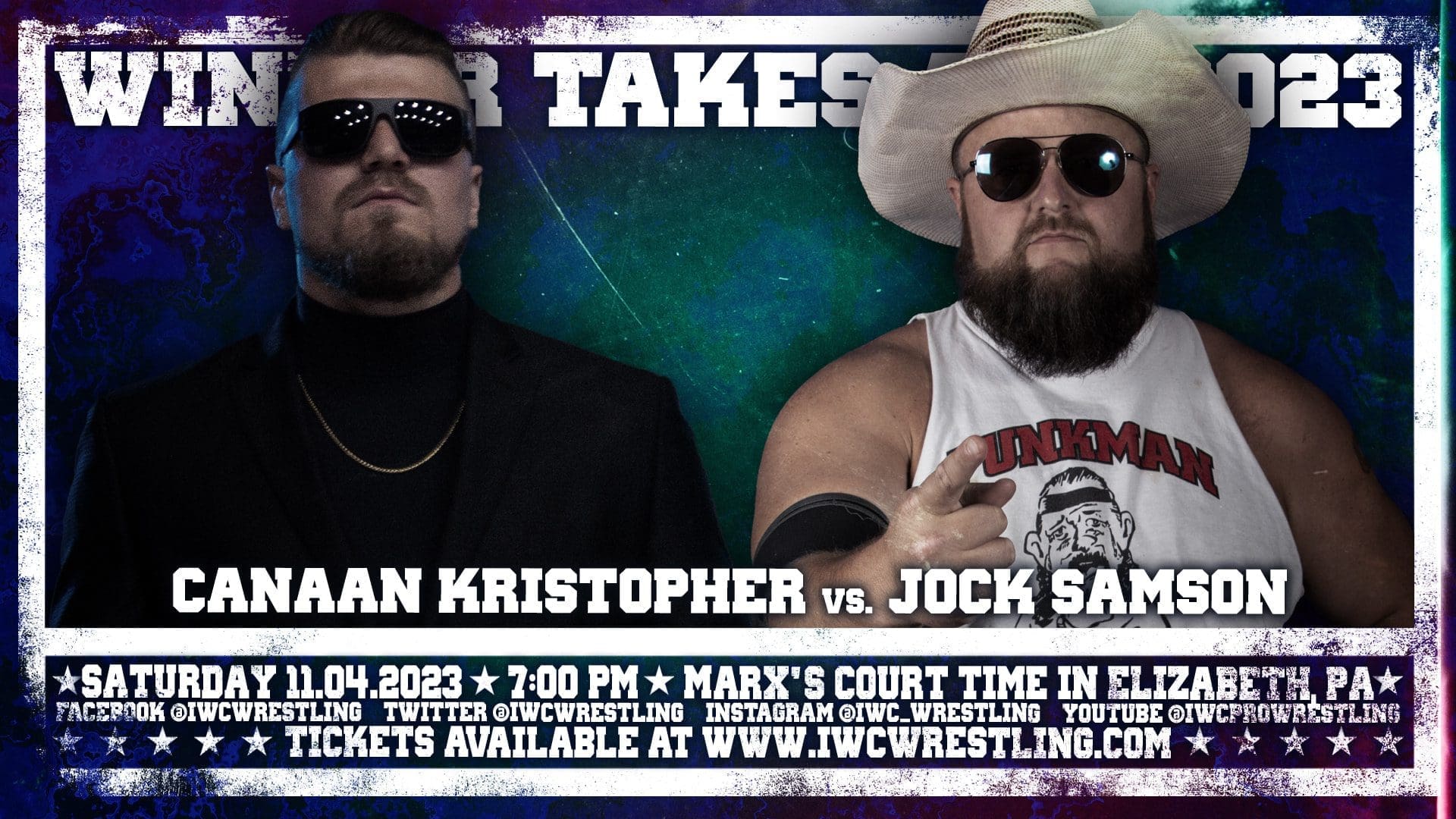 After a very controversial loss to Anthony Catena in the second round of Super Indy 22, Jock Samson is forced to retire from IWC Wrestling. 
Thankfully, IWC Executive Producer, Orion, has granted Jock one FINAL MATCH…. and a chance at revenge against one of the men who helped to cost him his career.
Jock Samson
is one of only two TRIPLE CROWN Champions in IWC's entire history.  He will be greatly missed, so let's send him off right!
Men's Single's Match
IWC Heavyweight Championship
Bill Collier vs Bulk Nasty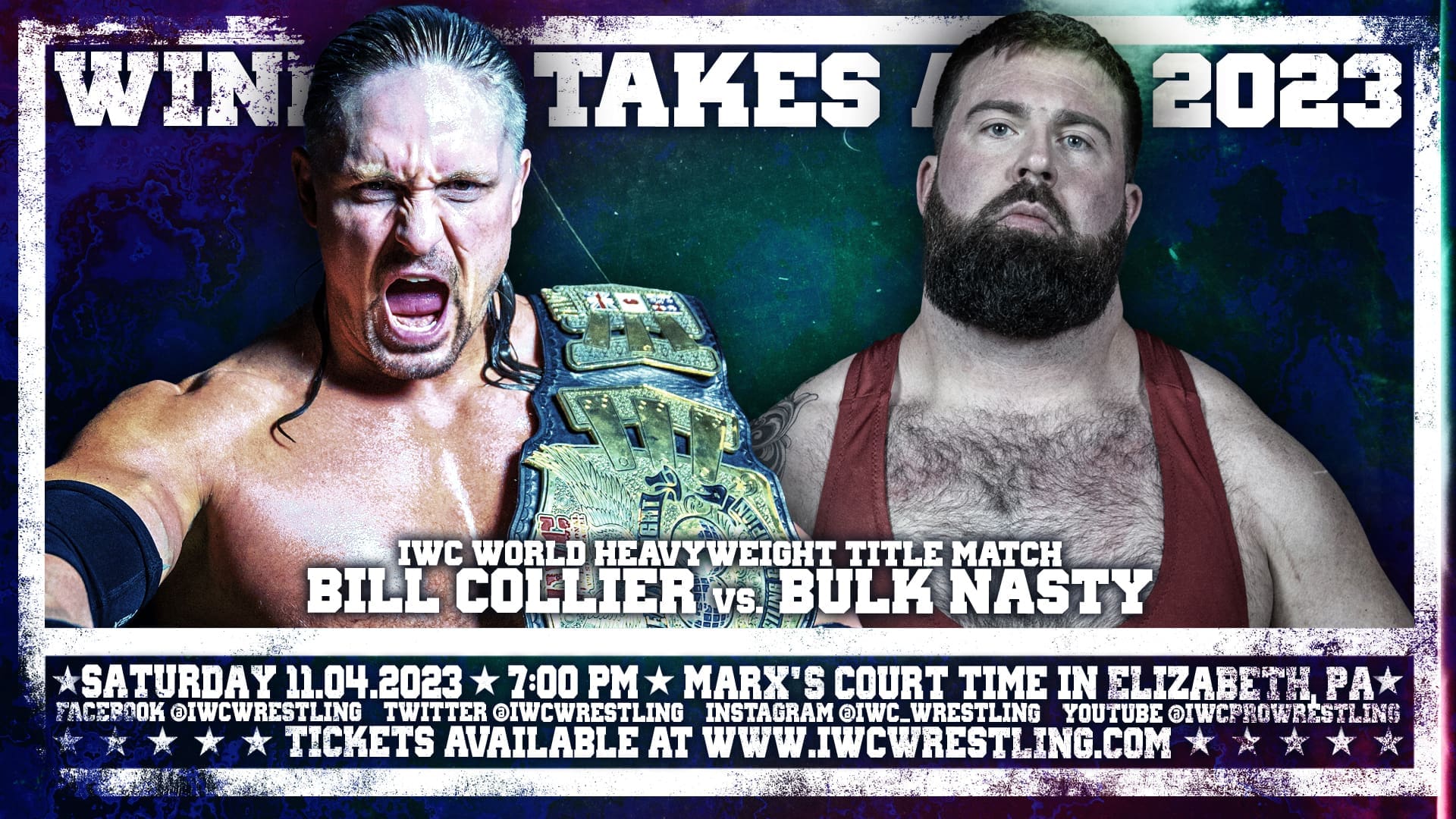 IWC Heavyweight Champion Bill Collier's team picked up the victory at Super Indy 22, but the celebration was short lived, as Bulk Nasty got a look at the championship he once held. After some consideration and input from several IWC officials, IWC Executive Producer,
Jason M Fosnaught
, has decided to give Bulk his opportunity at the title he lost over a year ago! Who will stand tall at Winner Takes All?!
Men's 4-Way Match
IWC Tag Team Championship #1 Contender
The Frontline vs Highway Outlaws vs Brothelry Love vs Team Storm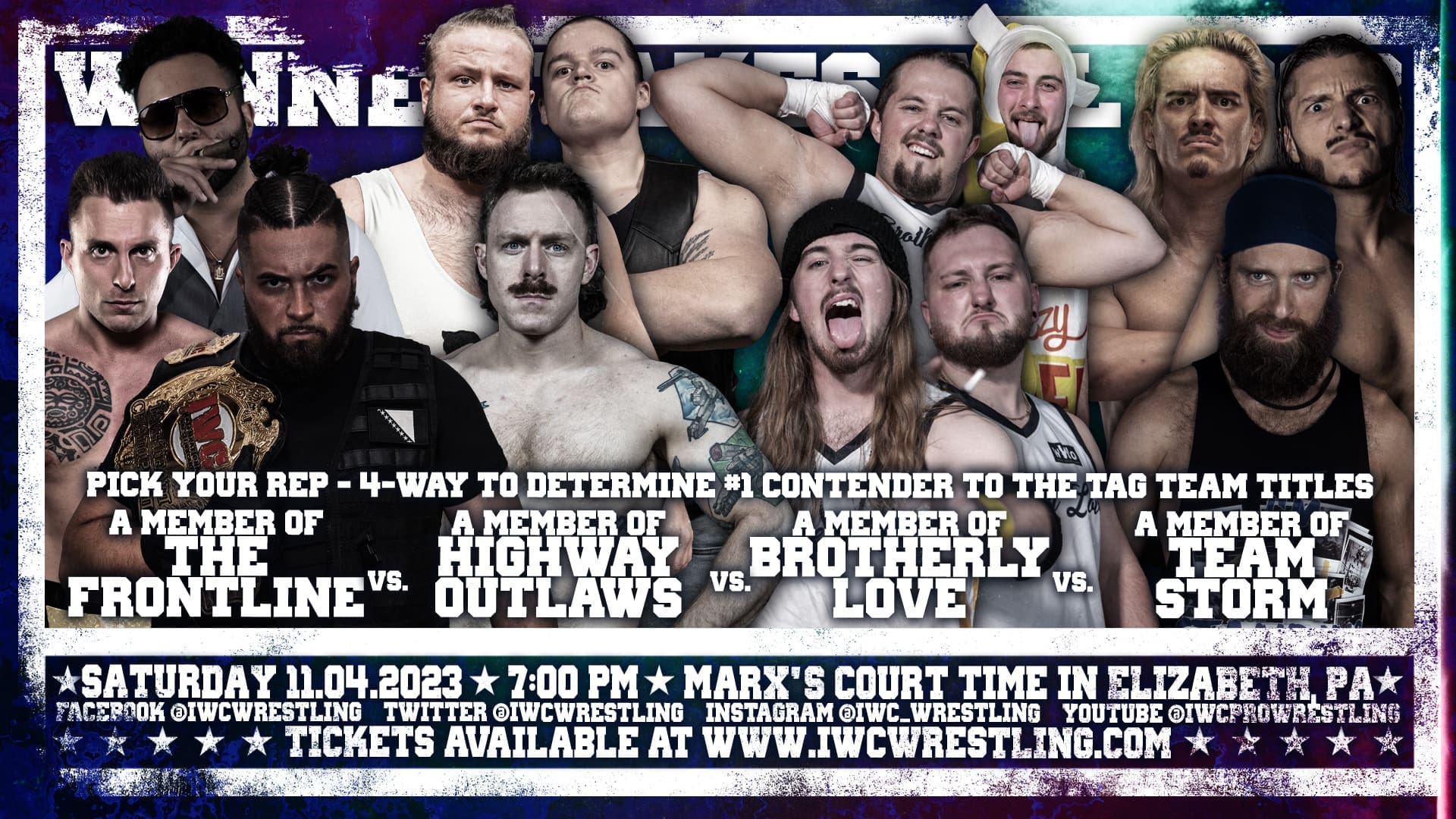 After the actions of the Highway Outlaws, against members of Team Storm and the subsequent interruptions by Brotherly and the Frontline during Super Indy 22, IWC management has been forced to react. Tito Oric claimed that not one SINGLE member of these competing groups was worthy of a shot at the IWC Tag Team Championships. With that, the most appropriate response has been taken at Winner Takes All, one member from each team will compete in a fatal four way to determine who the rightful number one contenders will be. The teams will choose their participant, but
won't reveal who until the night of November 4th
.  Who has the advantage in a match where no one knows who will be competing?
Women's Single's Match
Lexus Synn vs Ray Lyn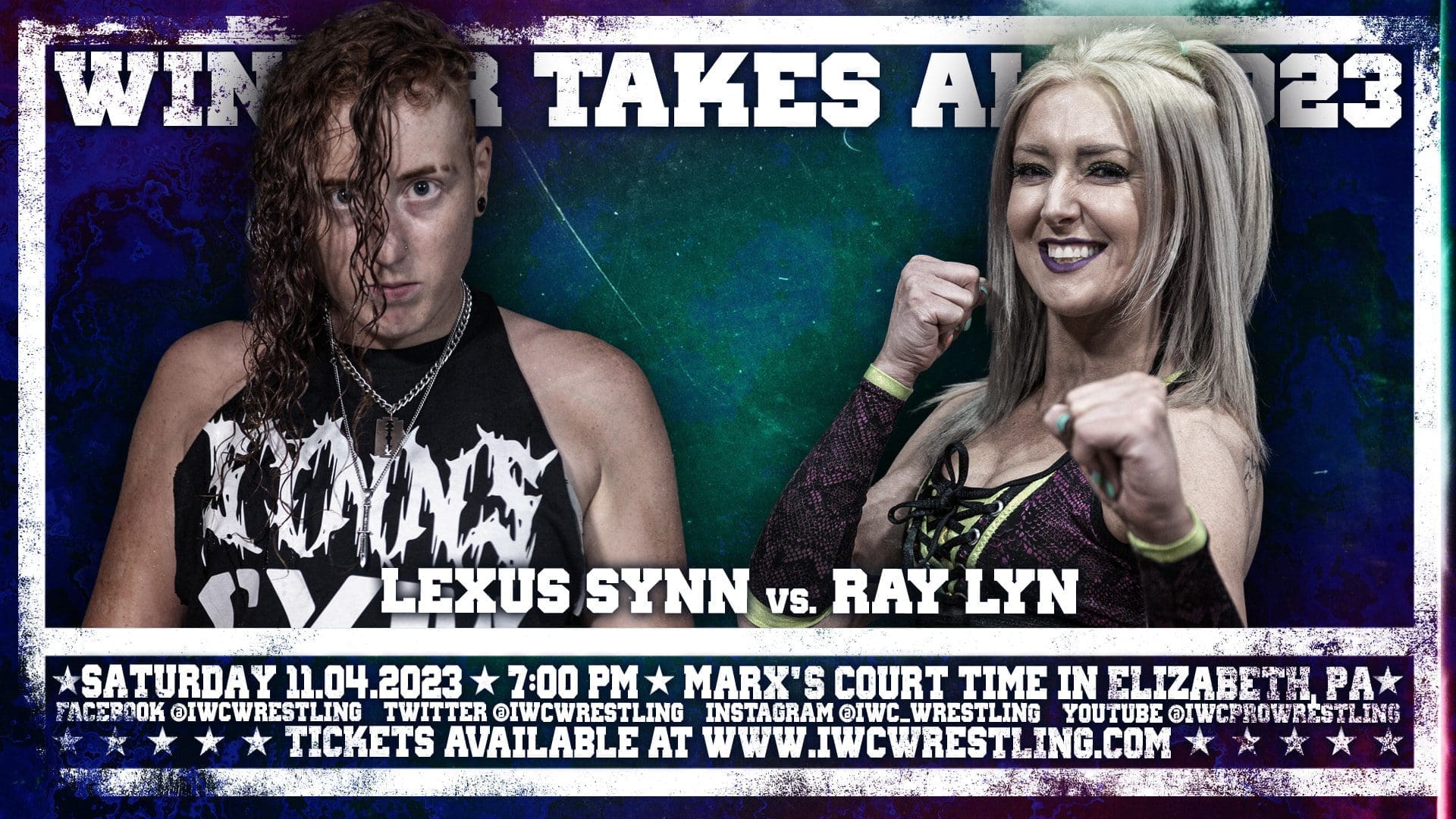 A a special birthday gift, former 2x IWC Women's Champion Ray Lyn is returning to IWC on November 4th at Winner Takes All! She plans to make her birthday wish come true by ending the undefeated streak of newcomer, Lexus Synn!
Men's Single's Match
Glenn Spectre vs Chase Gold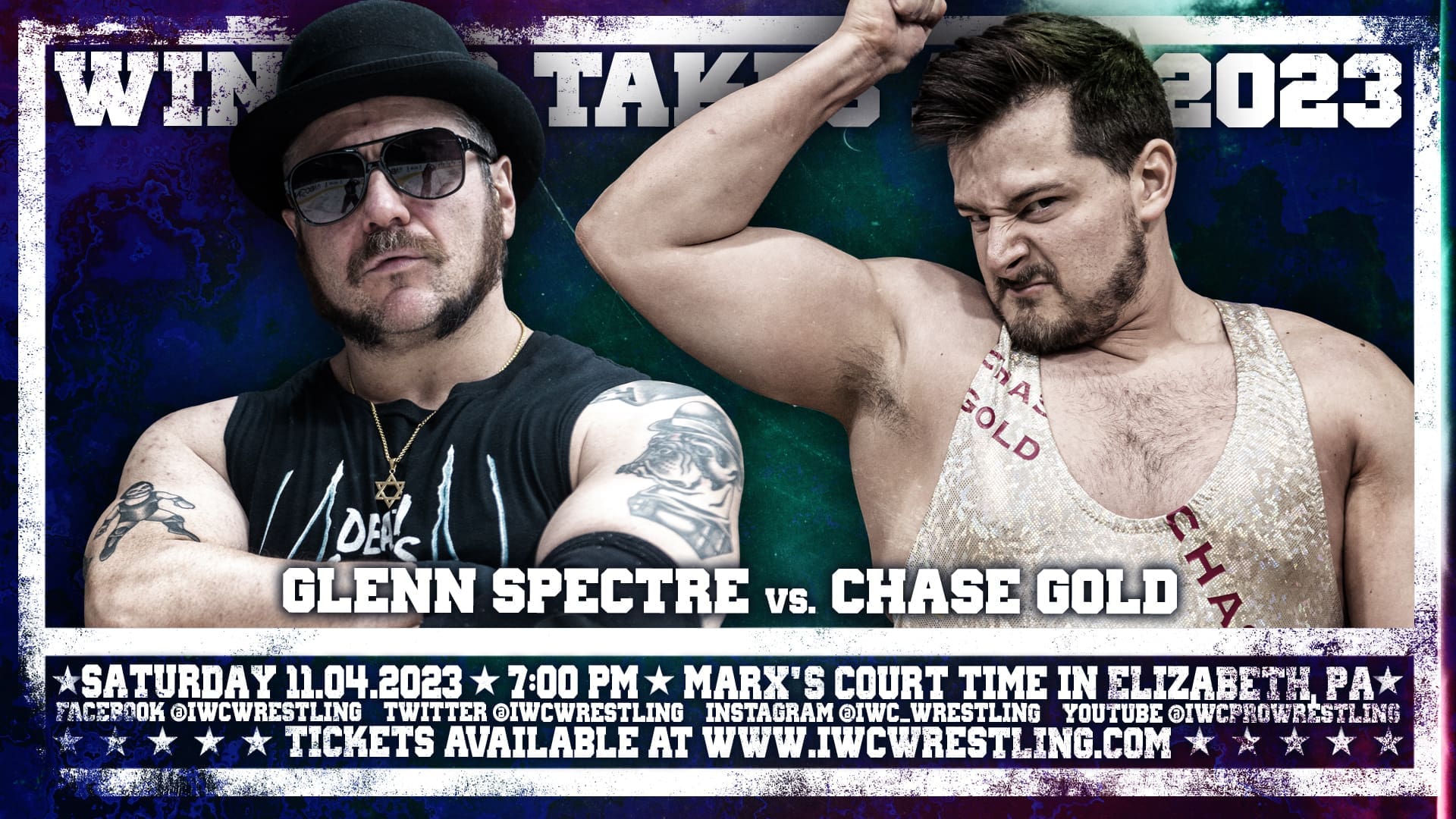 After his win, at Super Indy 22, in the Coach's Challenge scramble, Chase Gold had some choice words for Glenn Spectre. The Big Boss didn't take too kindly to that interaction, so he went looking for Chase later in the evening. The following footage shows that exchange and the eventual fight that ensued!
These two have a lot to work out, and we'll see them in action on November 4th. It'll be Chase Gold verse Glenn Spectre, in a true Coach's Challenge match at Winner Takes All. Can Chase take the Coach further than anyone else has before? Or will Spectre continue with his 2023 undefeated streak?!
Derek Dillinger vs Wes Barkley vs Matthew Jaeger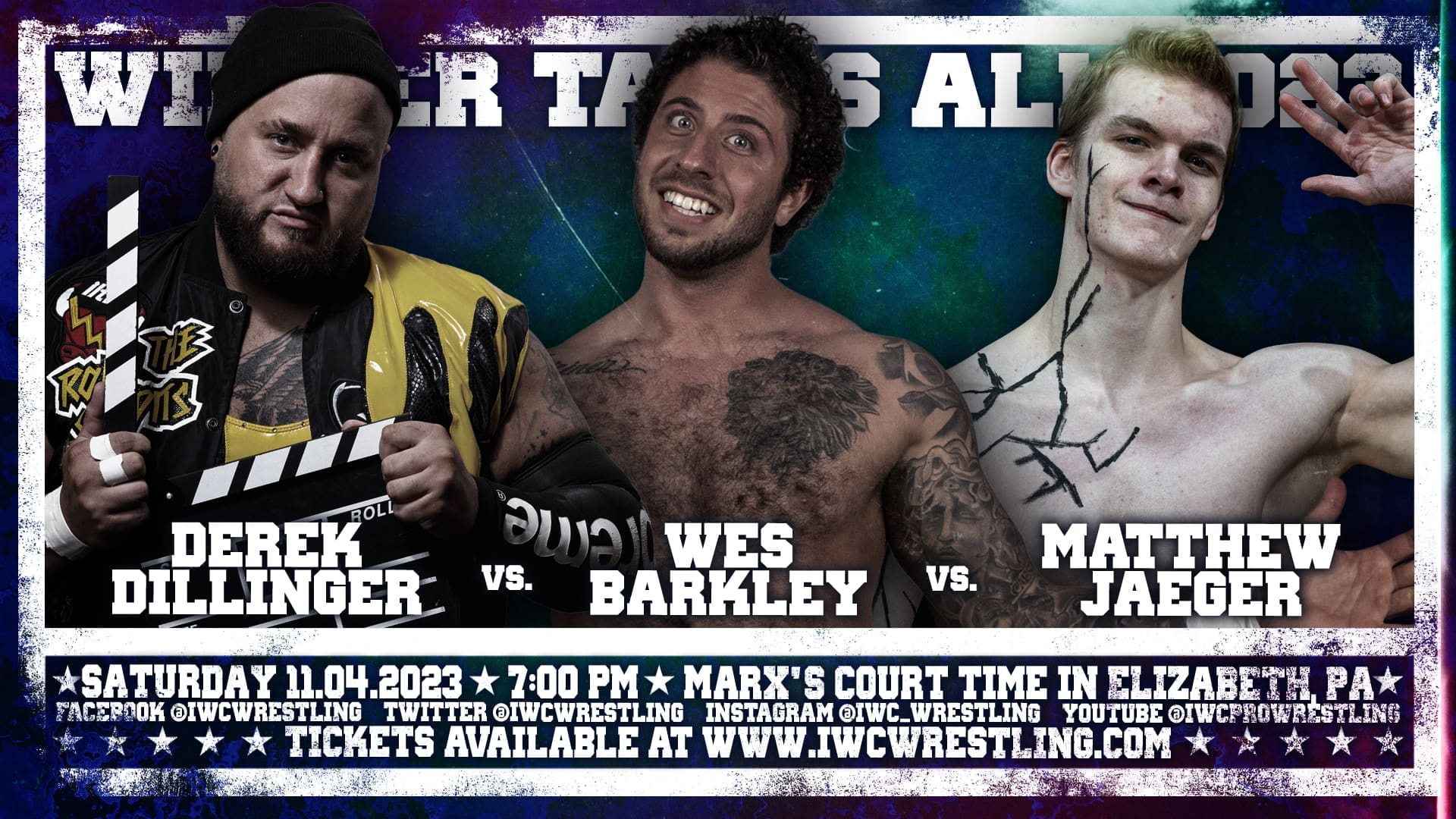 __P
The last time IWC saw Derek Dillinger and Wes Barkley, they teamed up in a "Pick Your Partner" match at Plummerslam. This time they'll be facing each other, and young Matthew Jaeger (minus his buddy Felix Koz), in a 3 way contest, that could propel the winner into possible title consideration! What can we expect when these three men square off at Winner Takes All on November 4th?
***  Stay Tuned for More Match Announcments ***