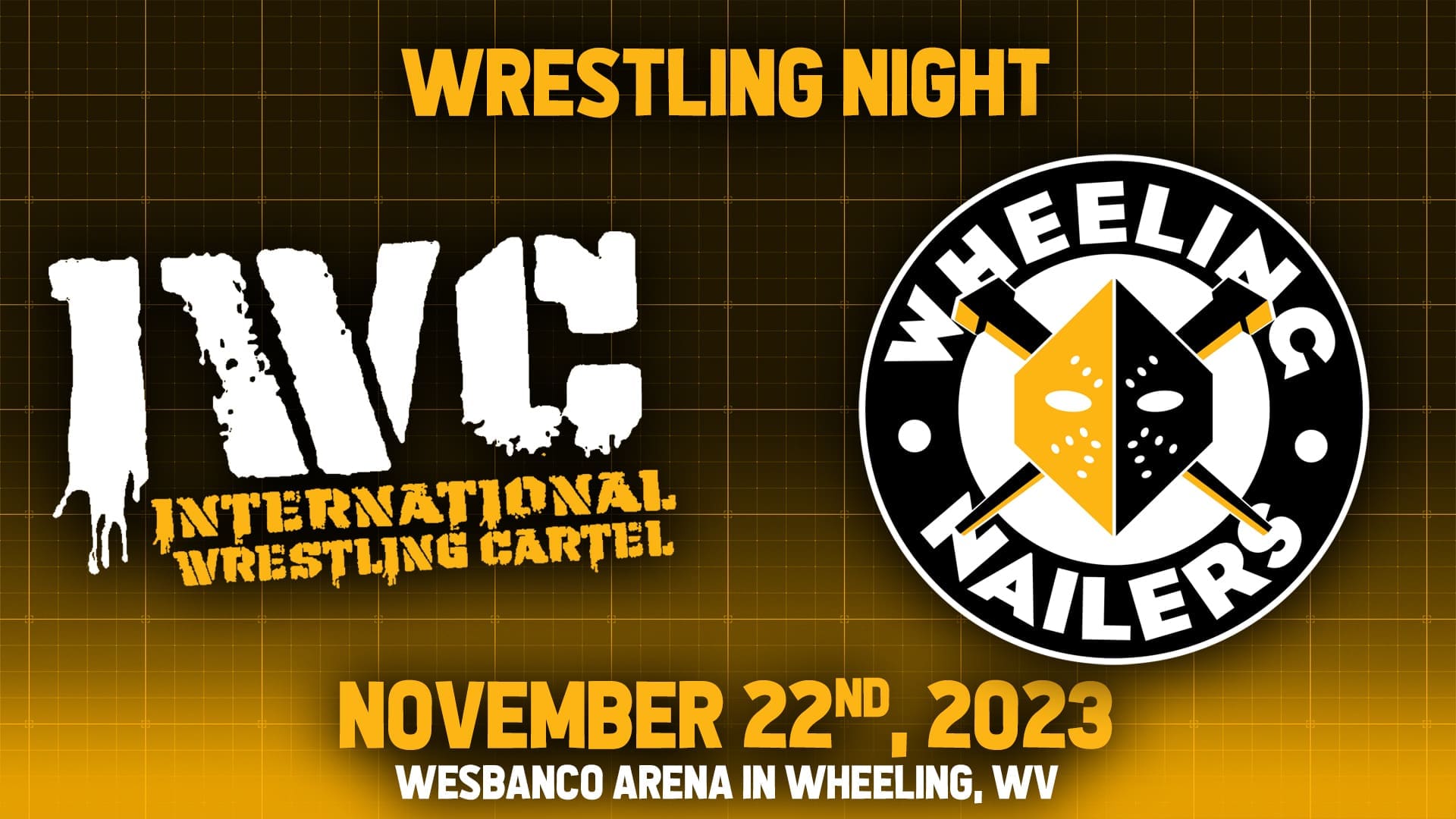 For the first time ever, IWC will join the Wheeling Nailers for their Wrestling Night event on Wednesday November 22nd, 2023 at Wesbanco Arena in Wheeling, WV! Doors open at 5:30 PM and will feature IWC wrestling in the lobby starting at 6:00 PM! Plus, a bonus match will take place during each intermission!! Tickets are on sale now at www.wheelingnailers.com and are going fast!!
Here's what's signed so far for Wrestling Night!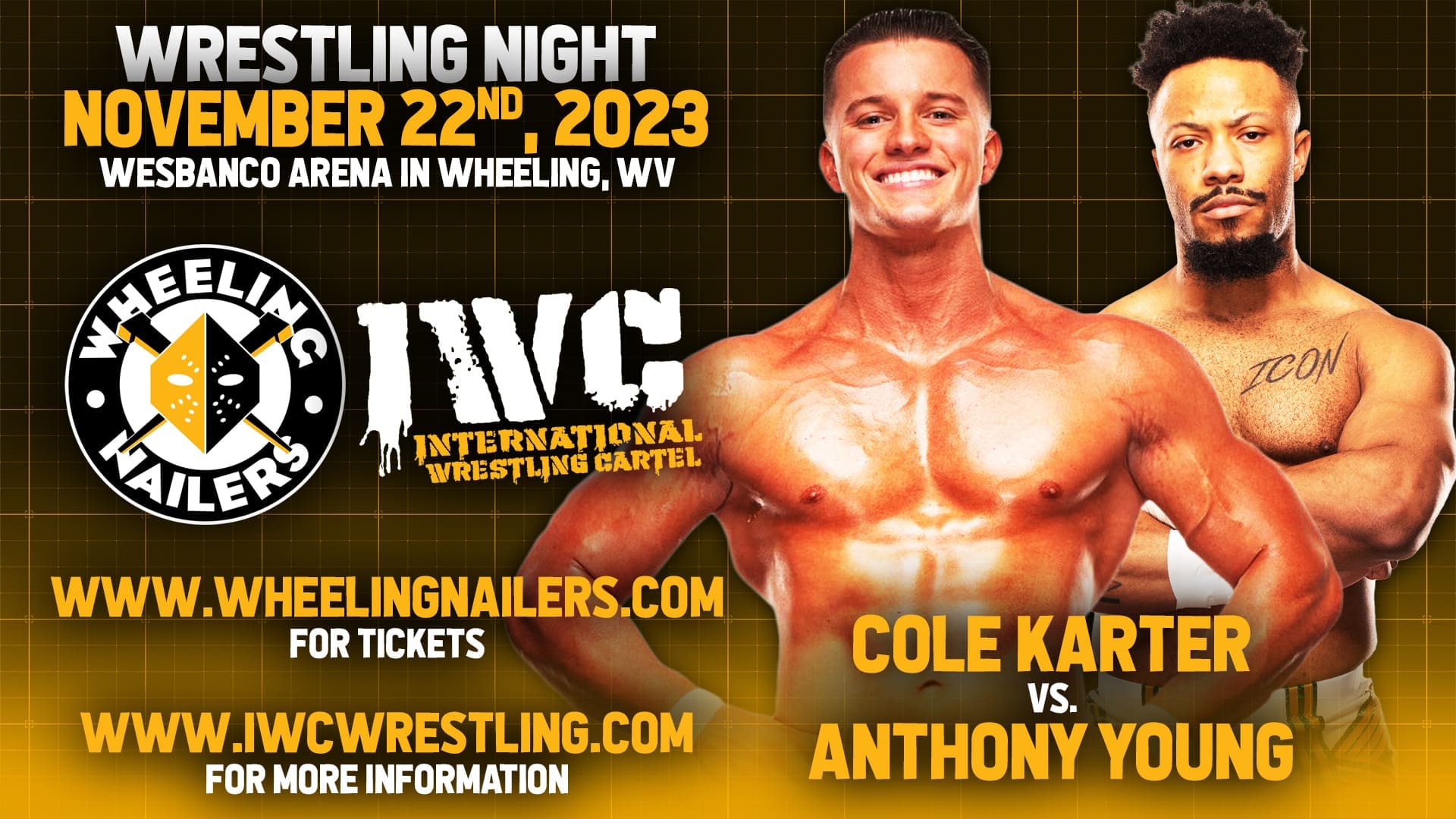 West Virginia's "favorite son" Cole Karter returns to IWC! He will be taking on the spectacular "Sky Prince" Anthony Young. Will A1 ruin Cole's homecoming? Or will the "Thoroughbred" of AEW/ROH have a successful return to the Mountaineer State?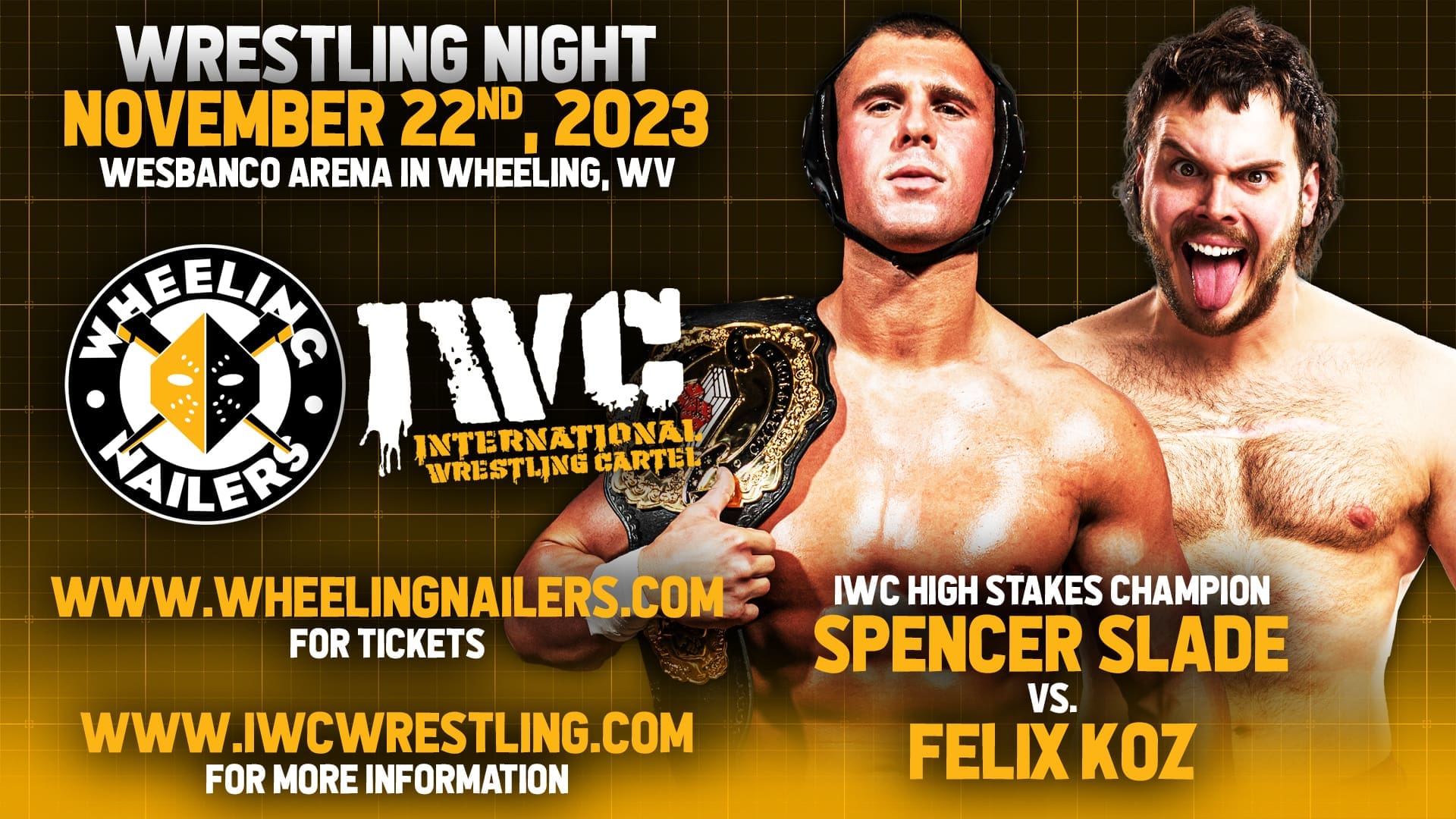 IWC High Stakes Champion "The Submission Specialist" Spencer Slade will have his hands full as he defends his title against "Kielbasa Mayhem" Felix Koz! Will Spencer continue his dominant title reign, or will it be a Polka Party at Wesbanco Arena??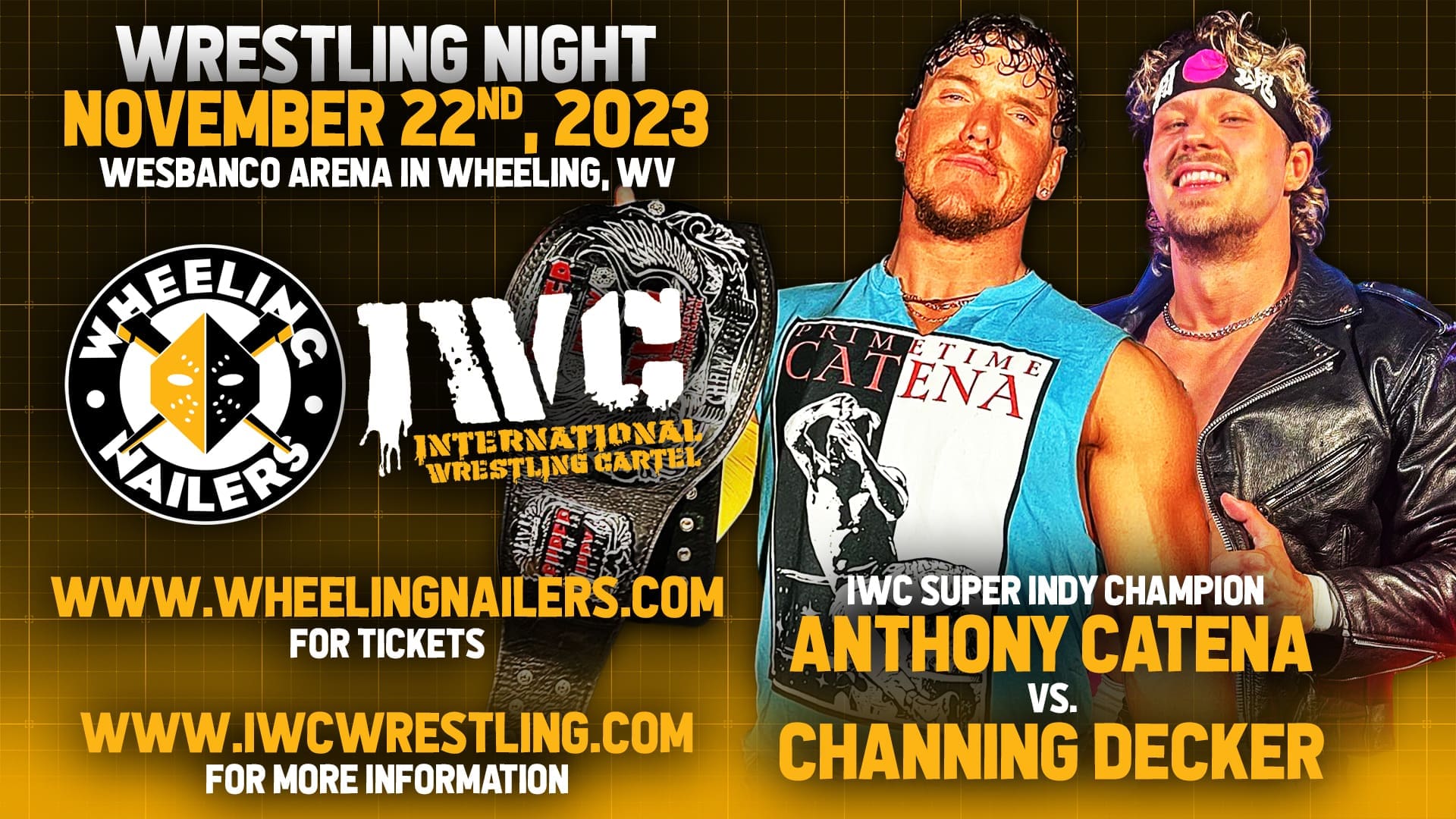 After the biggest heist in the history of IWC, "Mr. Prime Time" Anthony Catena will defend the iWC Super Indy Championship for the first time in Wheeling! He will be taking on longtime IWC favorite "Hardcore" Channing Decker! Will Catena be able to hold on to the title he was practically gifted by IWC owner Justin Plummer? Or will Decker bring his first singles title home?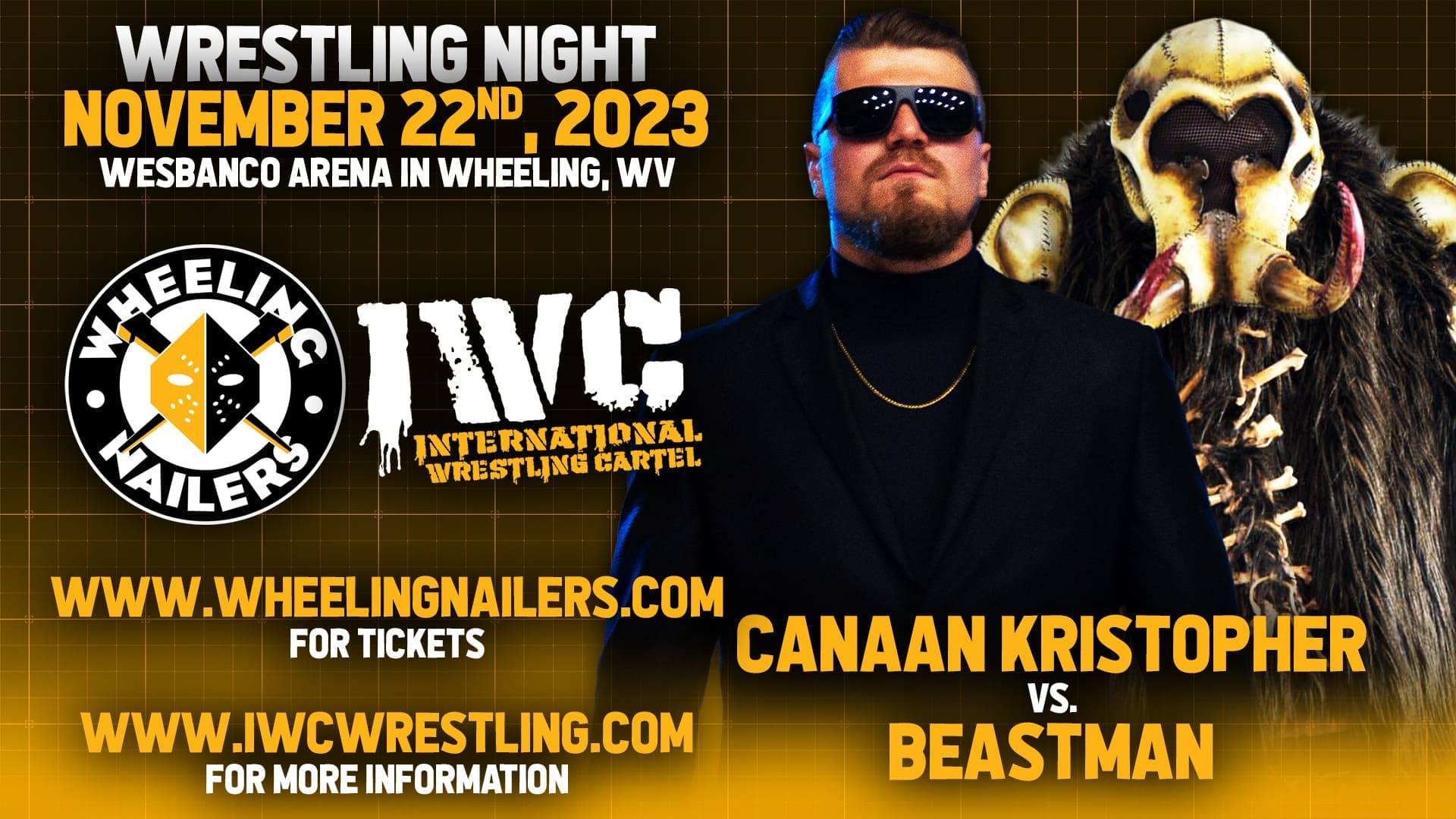 From "deepest, darkest West Virginia" comes THE BEASTMAN! IWC newcomer Canaan Kristopher will have his hands full as he takes on the 400+ lb. Beastman!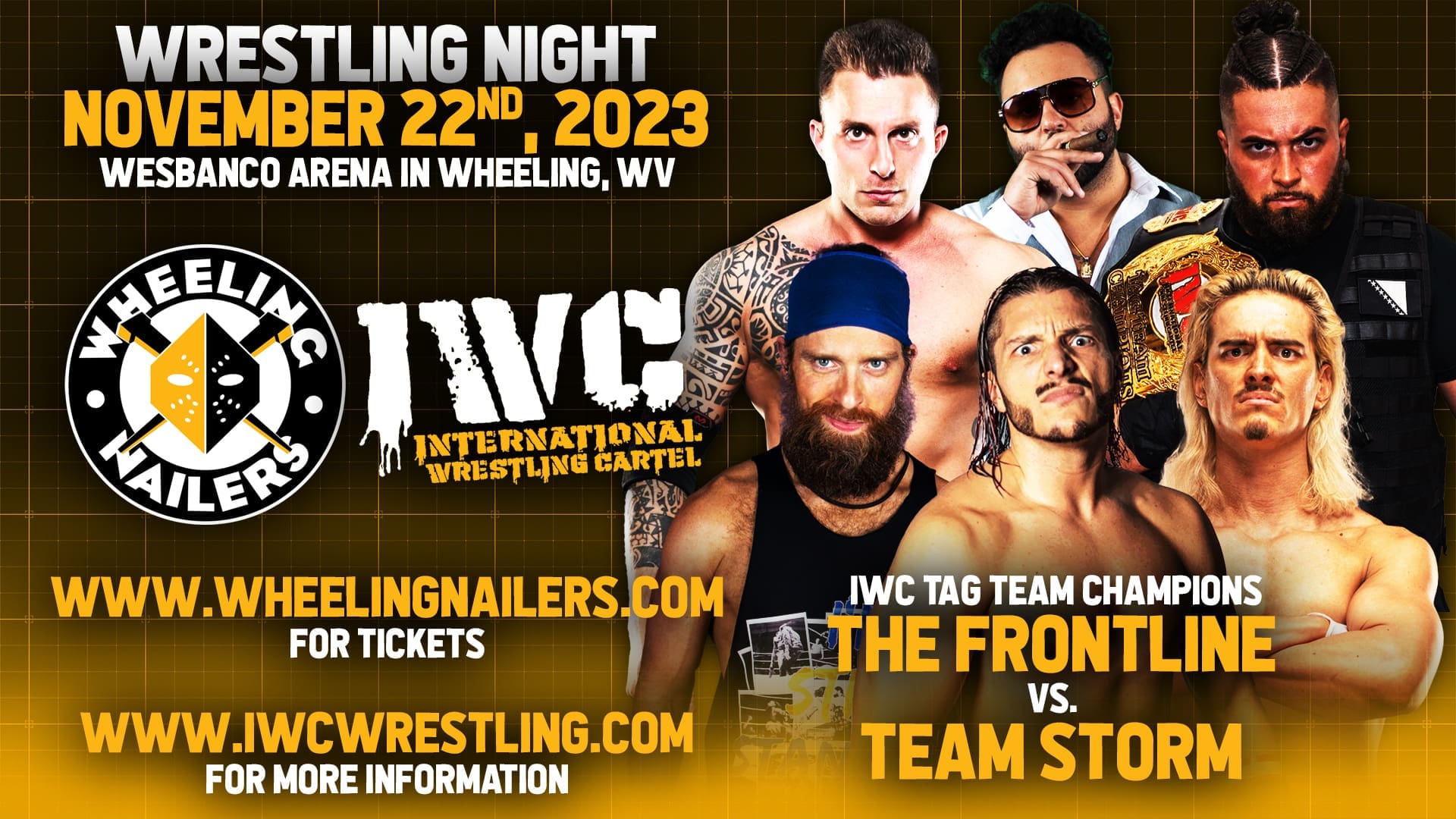 The tag team scene has been red hot in IWC as of late, with different factions staking their claim to the IWC Tag Team Championship! At Wesbanco Arena, two of these factions will do battle as "Lebanon Don" Joey Moses and the IWC Tag Team Champions Mambo Italiano & Tito Oric take on Team Storm members Jack Pollock, RC Dupree, and Wheeling's own Jaxon Argos!! Will the Wheeling native and his brethren be able to topple the champs in non-title six-man tag action?