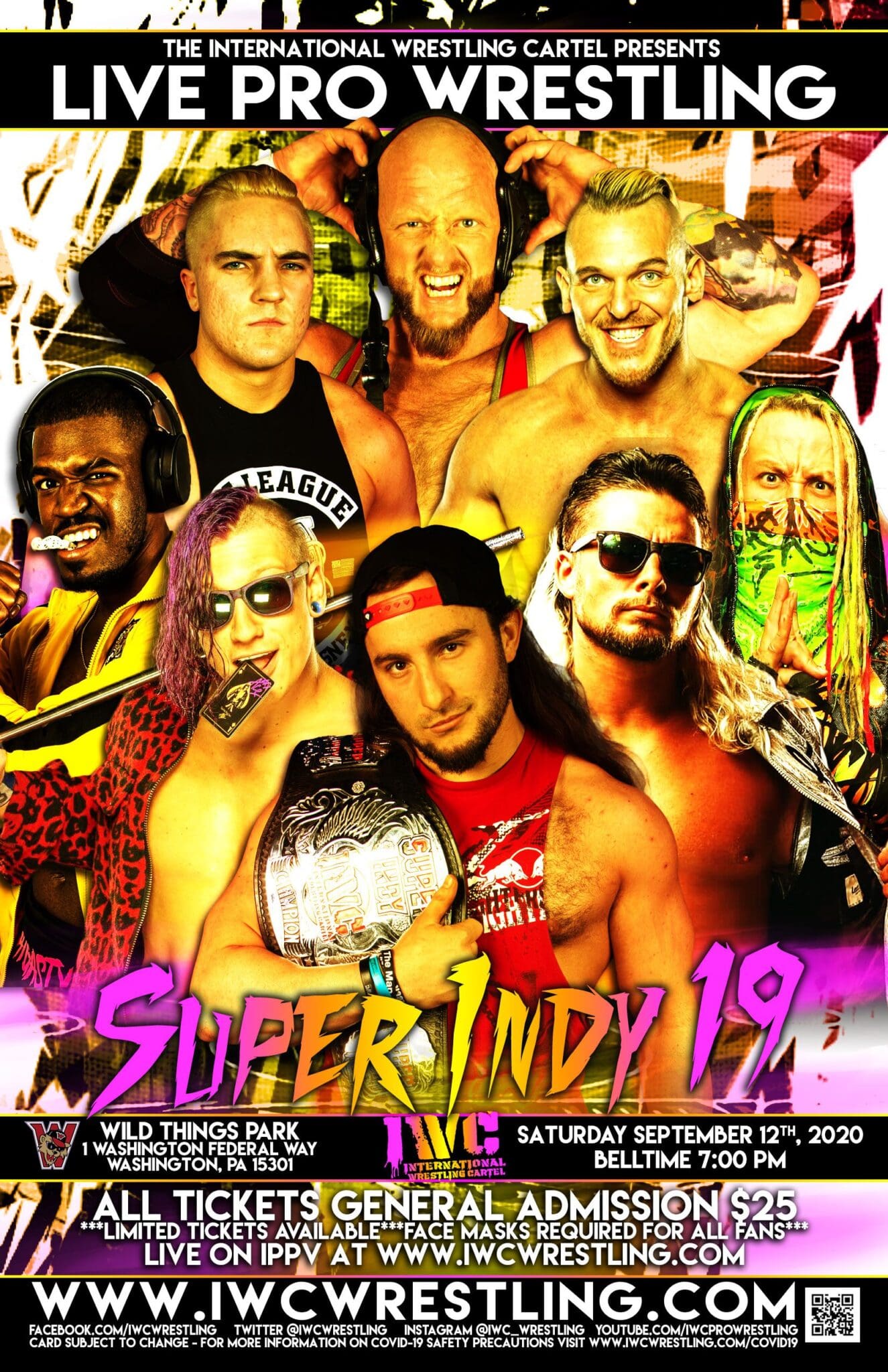 IWC presents the 19th Annual Super Indy Tournament on September 12th at Washington Wildthings Park.  Don't miss one of the longest running traditions in all of pro wrestling! 
Order tickets HERE while they last! Tickets purchased for our original date in June will be honored.  Or watch LIVE on The IWC Network for just $14.99 or FREE with a subscription to The IWC Network!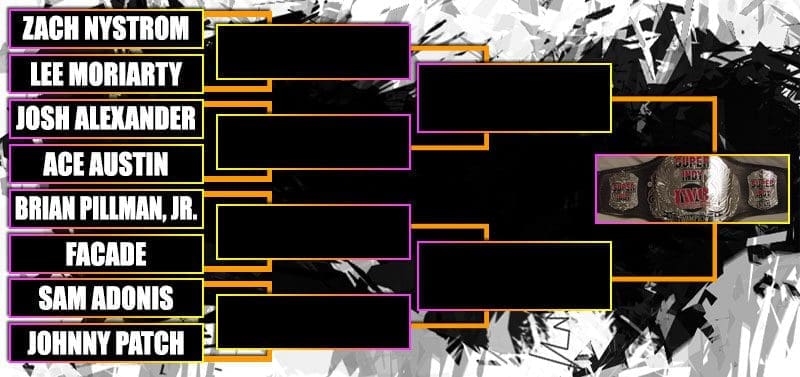 Check out this incredible bracket with STACKED first round matches and a potential for some insane match-ups in the later rounds!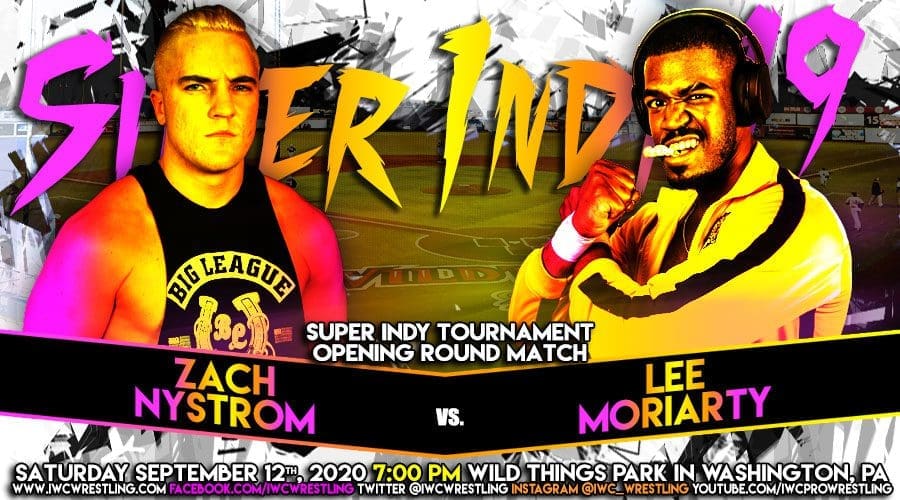 As part of Team Big League, Zach Nystrom is undefeated in tag team competition.  "The Big Fundamental" has also quietly become one of the best young technical wrestlers in the area.  At Super Indy 19, he will have the opportunity to prove that he can succeed on his own by winning the 19th annual Super Indy Tournament! But he faces Lee Moriarty who got his start in Pittsburgh and is making waves wherever he goes.  He is quickly becoming recognized as one of the games top players. On Septmeber 12th, he returns home to show off what he as learned in his travels in hopes of taking home the historic Super Indy Championship!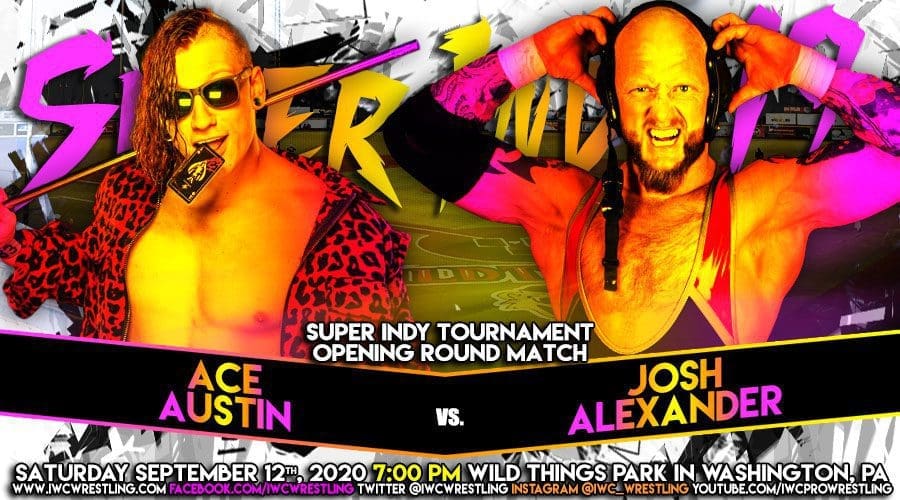 UPDATE: Due to an injury, Josh Alexander will be replacing Atticus Cogar in Super Indy 19! "The Walking Weapon" is a former 2-time Super Indy Champion, and Super Indy 15 tournament winner. Ace Austin is a former X-Division Champion and Impact Wrestling standout.  Will this world traveled athlete be able to outlast the competition in the 19th annual Super Indy Tournament when he faces one of his toughest challenges to date?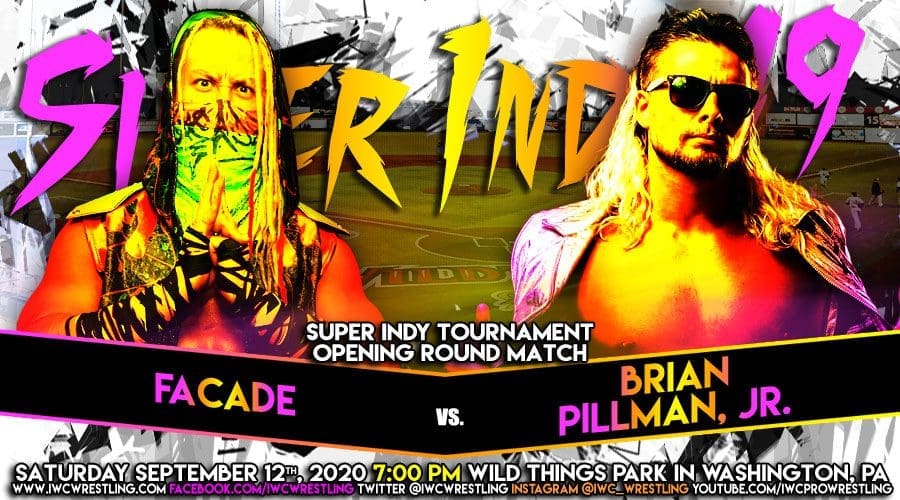 Three time tournament finalist and winner of Super Indy 12, The Neon Ninja returns to The IWC Super Indy Tournament as the only man in the field to have won (or even participated in it) before!  Will Facade make history by becoming only the second man to win the tournament twice?!  He will face off with Brian Pillman, Jr. who has been racking up titles and accolades across the country.  On September 12th, he returns to IWC in an attempt to add the prestigious, 19 year old Super Indy Championship to his collection!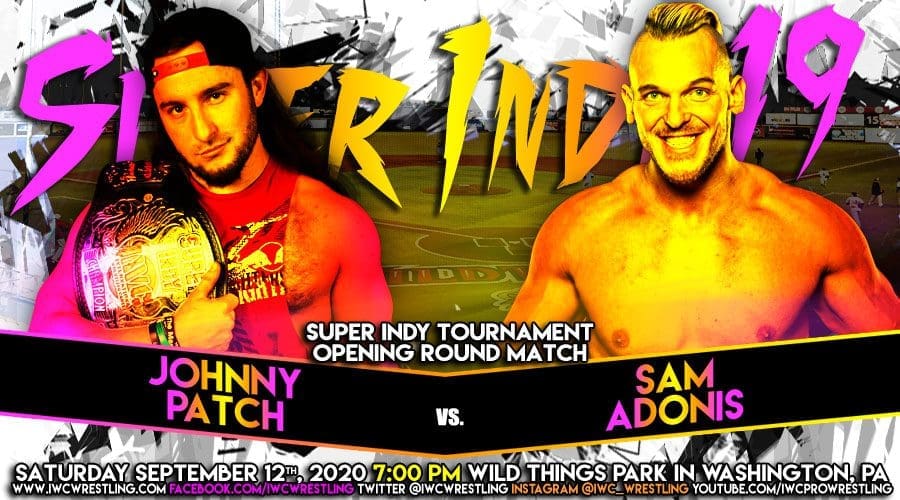 Johnny Patch enters this year's prestigious tournament as the defending Super Indy Champion.  He has held this title since last October, but only two men have ever gone coast to coast with the title. Can Patch make it a hat trick? He will battle Sam Adonis in round 1.  This world traveled superstar is coming back to IWC on September 12th! Known as "El Rudo de las Chicas", Adonis captivated fans in Mexico's CMLL for years. He has now returned to the United States and has had continued success across the country!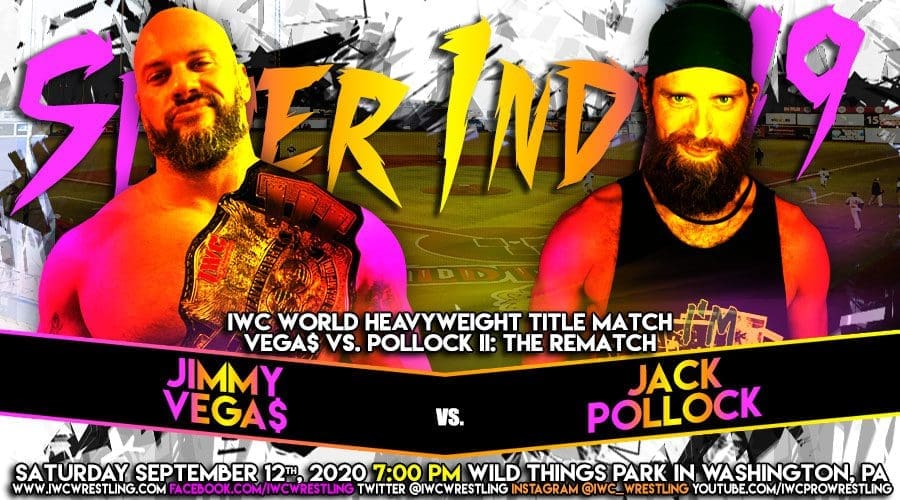 IWC Super Indy will also feature an IWC World Heavyweight Title match!  The rematch that never happened is finally official as Jack Pollock faces his childhood hero Jimmy Vegas for the IWC World Heavyweight Championship!
These men first squared off in IWC's final match before the shutdown, and the finish was full of controversy. At the time, Pollock was on a roll as IWC Champion, but his momentum came crashing to a hault when he lost his title to Vegas due to referee stoppage! He never gave up and was never pinned, then entered a four month shutdown with the frustration atvthe forefront of his mind.
Since our return, Pollock has struggled to find his rhythm, but has begun to shown signs that the hardcore icon is ready to rule IWC for a historic 3rd time. However, Vegas knows that this is the last ride of his 20 year career, and he isn't ready to be done just yet.  This time there is no DQ, no count out, and no REF  STOPPAGES.  There MUST be a winner!  Who will walk out with the gold when the IWC Icon challenges the IWC Legend?!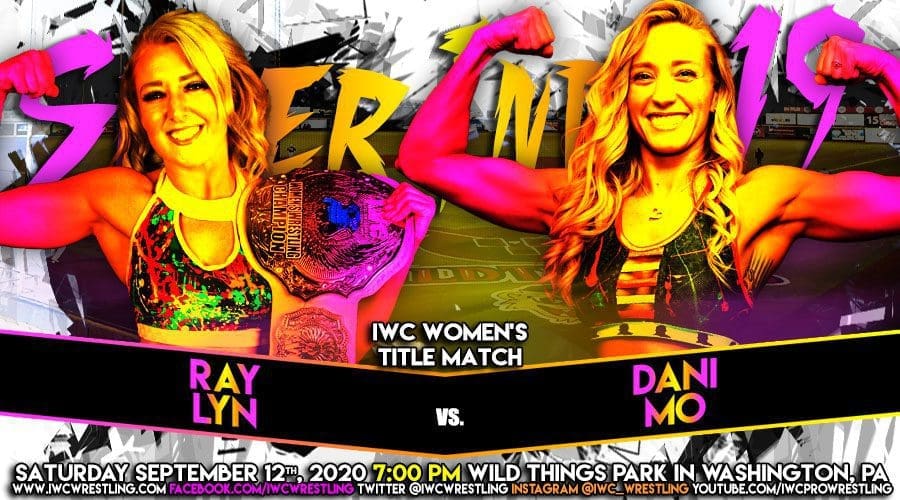 The night wouldn't be complete without the IWC Women's Championship being up for grabs!  Ray Lyn has just surpassed one full year as IWC Women's Champion, but her title will be on the line at Super Indy!  Her challenger is a familiar face to IWC fans. Dani Mo has gotten the attention of fans as one half of the Neon Blondes, often accompanying Facade to the ring for his matches. However, she has a huge opportunity to make history in her IWC in-ring debut!  Will Dani Mo fly to the top of IWC, or will Ray Lyn continue her dominance of the women's division?
With Covid Safety Guidelines in place (READ HERE BEFORE ATTENDING) – only 250 tickets are available, so don't miss out and Order tickets HERE!